Lady
Showing recordings 121-123 of 123 that were created in 2007 for the song "Lady" by Kenny Rogers. The recordings are sorted by date. Click the year links to view recordings for a different year or the page links further down to view more recordings for the currently selected year.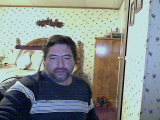 By heavychevy4200 2 In the Style Of Kenny Rogers
67 Views 1 Comment
Video Recorded
By sher Featuring Unclerudy 3 In the Style Of Kenny Rogers
58 Views 5 Comments
4
Video Recorded
By Diamond 15 In the Style Of Kenny Rogers
73 Views 12 Comments
5+
Video Recorded
OK I had to CHANGE A WORD LOL LADY is now (BABY) I have always loved this song and a while back I started singing it ...