Elvis Presley
Karaoke Songs
Here are the Elvis Presley songs from our online karaoke song library that are available to sing and record. Free songs are flagged with a blue label in the search results below.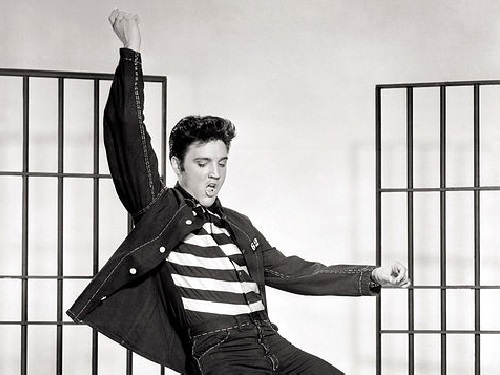 Image InformationBy Metro-Goldwyn-Mayer, Inc. [Public domain], via Wikimedia Commons

Report DMCA violation
Elvis Presley
Often referred to as "The King of Rock & Roll", Elvis Presley started his music career in the early 1950's. He is remembered not only for his distinct vocal styling, but also his controversial performances. Many found his performances to be very sexually provocative, which was not viewed favorably at the time. Elvis became a cultural icon that helped usher in and define a new era of music and sparked a rebellious attitude in younger generations.