Profile
LEVEL 84
Taking a brief break but not forgotten all of you...
Inspiration for the new year, today…01-27-16……..Sitting out on my patio just now even at 4:00 pm feeling the sun hit on my body with a warmth and wonderful remembrance of the days I love….warm weather…weather that I am dreaming of, that make me feel so good, that is me….It brings me happiness and a calm that I relate to so well and maybe because I was born in July……my favorite time of year soon to be but was amazing for now to get a little of what is ahead made my day, amazing…..
Well now it is here, warm weather 06-01-16….this week will be as high as 104. Love the warm but really don't enjoy the three digits…..I'd rather take the heat than the cold any day.
Love singing especially here at SingSnap and all the wonderful friends I have made…so much talent here….wish I had time to listen to every single person in this huge community…such fun…It is amazing that we can make friends all over the world right here at SS…such a lovely place to be…..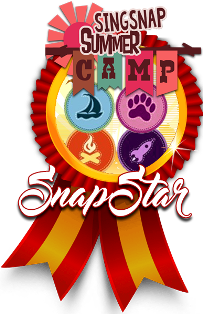 http://media.singsnap.com/images/wacky_wnd_rbbn.png