Profile
Walk of Champions. May 4, walking in memory of Mary. Details on my profile page.
Once again I will be doing this Walk of Champions in memory of my sister, Mary who lost her long, hard-fought battle with ovarian cancer on July 6, 2011. If anyone is interested in sponsoring me, please let me know and I'll give you an address to send the check. ANY amount is most welcome! No amount is too small.
Thank you for those that sponsored me last year! The money goes to the Cancer family services program that my sister believed in wholeheartedly. It provides support and meals for family members waiting for their loved ones during the long treatments. It is NOT funded by the hospital but by this program.
Checks to be made out to: BMLH Walk of Champions and I need to receive them by May 1. Here is the website that further describes the program
http://www.baystatehealth.org/WOC walk of champions
You can also find them on
http://www.Facebook.com/WalkofChampions Facebook site
Thank you!

Note: It's been brought to my attention that the above links don't work on here.

I typed them in a separate browser window and they work fine. It must be something with SS. If you want to find out about the program just type the link in your browser. (or do a c & p)
I may have them fixed now... try here first. lol
~ ~ ~ ~ ~ ~ ~ ~ ~ ~ ~ ~ ~ ~ ~ ~ ~ ~ ~ ~ ~ ~ ~ ~ ~ ~ ~ ~ ~ ~ ~ ~
Thanks for stopping by. Gimme a holler or drop me a note. I'll always answer. Also thanks for any comments you leave. They're always appreciated!;-)
Come and sing with me!Check out the "open duets" tab (above, somewhere, I think next to the 'recordings' one) If none of those strike y'er fancy, just pick any song I've done, and sing along! I check "allow duets" on all of 'em

* ~ * ~ * ~ * ~ * ~ * ~ * ~ * ~ * ~ * ~ * ~ * ~ * ~ * ~ * ~ * ~ *
One of my FAVORITE quotes: "Never regret something that once made you smile!"=)
* ~ * ~ * ~ * ~ * ~ * ~ * ~ * ~ * ~ * ~ * ~ * ~ * ~ * ~ * ~ * ~ *
---for my sister, Mary.... (12/11/1961 - 7/6/2011)
I love you and miss you SOOOOO much=(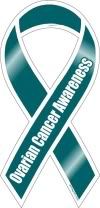 ~~ ~ ~ ~ ~ ~ ~ ~ ~~ ~ ~ ~ ~ ~ ~ ~ ~ ~ ~ ~ ~ ~ ~ ~ ~ ~ ~ ~ ~ ~ ~ ~ ~ ~ ~ ~ ~ ~ ~ ~