Profile
Really???? A snowstorm the night before Turkey Day? Like I have time for THAT! :-(
OK, Hurray for Kevin Harvick. #4 NASCAR Driver. Anyone who knows me, knows that he's been my bestest favorite driver since Dale Earnhardt passed away. Finally, in his 14th year as a driver, he's won the Championship! It was a great year for him, his first driving for Tony Stewart (Stewart/Haas Racing)
Why the interest in NASCAR? For years we owned/ran a late model at Stafford Motor Speedway, in Ct. We have four championships in the division with two different drivers and we know how hard it is to accomplish that. While we don't race anymore, once you're in it, you're never totally out.
CONGRATULATIONS KEVIN, and the entire team!! A great combination!
LIFE IS GOOD!!!
Anyway, on another note, Happy pre-winter!

~ ~ ~ ~ ~ ~ ~ ~ ~ ~ ~ ~ ~ ~ ~ ~ ~ ~ ~ ~ ~ ~ ~ ~ ~ ~ ~ ~ ~ ~ ~ ~ ~ ~ ~ ~ ~
Thanks for stopping by. Gimme a holler or drop me a note. I'll always answer. Also thanks for any comments you leave. They're always appreciated!;-)
Come and sing with me!Check out the "open duets" tab (above, somewhere, I think next to the 'recordings' one) If none of those strike y'er fancy, just pick any song I've done, and sing along! I check "allow duets" on all of 'em

* ~ * ~ * ~ * ~ * ~ * ~ * ~ * ~ * ~ * ~ * ~ * ~ * ~ * ~ * ~ * ~ *
One of my FAVORITE quotes:
"Never regret something that once made you smile!"=)
* ~ * ~ * ~ * ~ * ~ * ~ * ~ * ~ * ~ * ~ * ~ * ~ * ~ * ~ * ~ * ~ *
---for my sister, Mary.... (12/11/1961 - 7/6/2011)
I love you and miss you SOOOOO much=(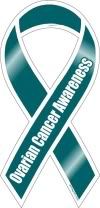 ~~ ~ ~ ~ ~ ~ ~ ~ ~~ ~ ~ ~ ~ ~ ~ ~ ~ ~ ~ ~ ~ ~ ~ ~ ~ ~ ~ ~ ~ ~ ~ ~ ~ ~ ~ ~ ~ ~ ~ ~