LindaMP3x96's Profile
This is Jaxie (a.k.a. Fatsie, lol) She's chillin' on the couch next to me tonight, I had to take the picture. She's such a Krazy Kitty Kat! lol
~ ~ ~ ~ ~ ~ ~ ~ ~ ~ ~ ~ ~ ~ ~ ~ ~ ~ ~ ~ ~ ~ ~ ~ ~ ~ ~ ~ ~ ~ ~ ~

Thanks for stopping by. Gimme a holler or drop me a note and I'll always answer. Also thanks for any comments you leave. They're always appreciated!;-)
Come and sing with me!Check out the "open duets" tab (above, somewhere, I think next to the 'recordings' one) If none of those strike y'er fancy, just pick any song I've done, and sing along! I check "allow duets" on all of 'em

* ~ * ~ * ~ * ~ * ~ * ~ * ~ * ~ * ~ * ~ * ~ * ~ * ~ * ~ * ~ * ~ *
One of my FAVORITE quotes: "Never regret something that once made you smile!"=)
* ~ * ~ * ~ * ~ * ~ * ~ * ~ * ~ * ~ * ~ * ~ * ~ * ~ * ~ * ~ * ~ *
---for my sister, Mary.... (12/11/1961 - 7/6/2011)
I love you and miss you SOOOOO much=(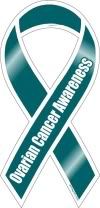 ~ ~ ~ ~ ~ ~ ~ ~ ~ ~ ~ ~ ~ ~ ~ ~ ~ ~ ~ ~ ~ ~ ~ ~ ~ ~ ~ ~ ~ ~ ~ ~ ~ ~ ~ ~ ~ ~ ~
Thought these thoughts were really good:
LIFE Thoughts
We never get what we want.
We never want what we get.
We never have what we like.
We never like what we have.
And still we live and love.
That's life.

The best kind of friend
Is the kind you can sit on a porch and swing with
and never have to say a word.
It's true that we don't know
What we've got until it's gone
But it's also true that we don't know
What we've been missing until it arrives.

When you were born, you were crying
And everyone around you was smiling.
Live your life so that when you die,
You're the one who is smiling,
And everyone around you is crying.
~~ ~ ~ ~ ~ ~ ~ ~ ~~ ~ ~ ~ ~ ~ ~ ~ ~ ~ ~ ~ ~ ~ ~ ~ ~ ~ ~ ~ ~ ~ ~ ~ ~ ~ ~ ~ ~ ~ ~ ~

And now for some cute "Country" songs... lol... Actually the last one IS a real one and it's ON HERE!I actually tried it once, but it's not 'public'.. heh hehhhhObviously we (I) can substitute HE for SHE in most of them.
Top 10 Country Western Songs:
10. I Hate Every Bone In Her Body But Mine.
9. I Ain't Never Gone To Bed With an Ugly Woman But I Woke Up With a Few.
8. If The Phone Don't Ring, You'll Know It's Me.
7. I've Missed You, But My Aim's Improvin'.
6. Wouldn't Take Her To A Dogfight 'Cause I'm Scared She'd Win.
5. I'm So Miserable Without You It's Like You're Still Here.
4. My Wife Ran Off With My Best Friend And I Miss Him.
3. She Took My Ring and Gave Me the Finger.
2. She's Lookin' Better with Every Beer.
And the Number One Country & Western song is:
1. It's Hard To Kiss The Lips At Night That Chewed My Ass All Day Long..Happ