Profile
I seem to be lacking the "zip-a-dee" part of my "doo-dahhh" day. :-)
A fabulous day at The Southwick Zoo with my daughter and sister-in-law yesterday. Told you I would have a better picture from there. Got some good shots of the peacock. He was soooooo friendly, let us get really close and 'strutted his stuff' for us.
Figured it would make a nice picture here.
Other than a brief light shower it was a perfect day, weatherwise. Very few people there (fine with me). School is not out yet here, that's probably why.
If you want to see all the pix from the zoo, just send me a pm, and I'll send you the Shutterfly link. Too late for some of you, I already sent it. lol
~ ~ ~ ~ ~ ~ ~ ~ ~ ~ ~ ~ ~ ~ ~ ~ ~ ~ ~ ~ ~ ~ ~ ~ ~ ~ ~ ~ ~ ~ ~ ~
Thanks for stopping by. Gimme a holler or drop me a note. I'll always answer. Also thanks for any comments you leave. They're always appreciated!;-)
Come and sing with me!Check out the "open duets" tab (above, somewhere, I think next to the 'recordings' one) If none of those strike y'er fancy, just pick any song I've done, and sing along! I check "allow duets" on all of 'em

* ~ * ~ * ~ * ~ * ~ * ~ * ~ * ~ * ~ * ~ * ~ * ~ * ~ * ~ * ~ * ~ *
One of my FAVORITE quotes:
"Never regret something that once made you smile!"=)
* ~ * ~ * ~ * ~ * ~ * ~ * ~ * ~ * ~ * ~ * ~ * ~ * ~ * ~ * ~ * ~ *
---for my sister, Mary.... (12/11/1961 - 7/6/2011)
I love you and miss you SOOOOO much=(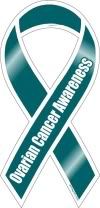 ~~ ~ ~ ~ ~ ~ ~ ~ ~~ ~ ~ ~ ~ ~ ~ ~ ~ ~ ~ ~ ~ ~ ~ ~ ~ ~ ~ ~ ~ ~ ~ ~ ~ ~ ~ ~ ~ ~ ~ ~