S

i

n

g

S

n

a

p

_

F

e

e

d

b

a

c

k

'

s

Profile Page
SingSnap_Feedback has been a SingSnap member since July 26, 2010. SingSnap_Feedback has no public recordings and 16 achievement points.
Website Suggestions Forum in the message boards.
Site Help & FAQs - Have a question about recording, purchasing gold, becoming a patron, etc.? Chances are, others have had the same question. You can check our helpful Frequently Asked Questions section for an answer. There is also a lot of useful information in the message boards.
SingSnap Support - We're here to help you with any questions, problems or concerns you might have.
Community Support - Our Community Support team is here to help you find the answers you need, assist you in navigating the site, or helping you around the message boards.

Recording Support Forum - There is a wealth of information on recording settings and advice on getting the best sound you can for your recordings.
Recording Support - If you can't easily find the answers you are seeking in the above mentioned forum, we have a great Help page here with written and video tutorials. You can even message us for one on one guidance!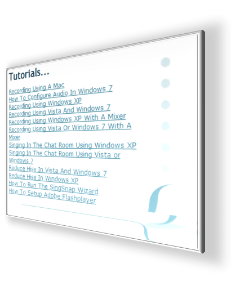 Special Events - From time to time, we run some fun challenges and contests. You can check on any current or upcoming challenges here, as well as look back on past events.
SingSnap Announcements - Find out what's happening on SingSnap through our Announcements page.

Singing Chat Room - Sing and interact live with members from all over the world. Open 24 hours a day!
Chat Help - There are some things you should know before you enter the Singing Chat Room for the first time. Check here for room rules and helpful instructions.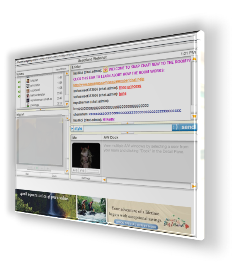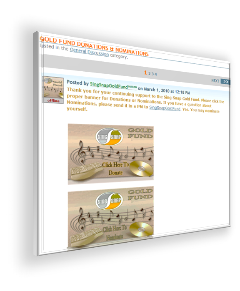 SingSnap Gold Fund - If you are interested in providing gold membership to some of our blue members, but don't have anyone specific in mind, you can donate to our general Gold Fund which is used to provide a month of free gold to nominees.
Gold Fund Nominations - If you would like to nominate yourself or someone else for a month of free gold, you can send us a message here and let us know the user name of the member you'd like to nominate.
Invite Your Friends - Do you know someone who might be interested in what SingSnap has to offer? Go ahead and invite them!

Profile & Thread Design - Ever wondered how some people get those snazzy profile and recording page designs? You can get a lot of help here in designing your own or easily transform your page with a design pre-made by our own Design Team.
SingSnap Recording Page Designs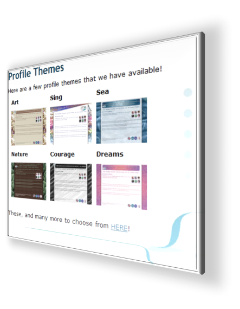 Back To Top