Profile
LEVEL 66
Please Call me Rose...my bio is below..
I had been away for the most part of three years caring for my mother after a stroke left her paralyzed .. Mom passed away in April 2016 and I am still reeling from the loss.. I am back on SS on a regular basis now and hosting a Taste of Country A taste of Country is not a contest and does not offer challenges.. Its just a place to post and hang out with other country music lovers.. Thank you for the visit.. Rose
I am a writer/poet/lyricist ... I have always loved music and although I have a wide range in my vocals from almost bass to soprano I sang soprano in choir from First grade through high school and Jr Collage... Later I sang country in some small clubs with my first husband a real bronco bustin'' guitar pickin' cowboy... The marriage along with singing in clubs only lasted a few years... In the early eighties I was asked to go sing in Nashville with a band but I had to decline as I was raising four daughters two of which were under 3 years old.. By no means do I consider myself a professional singer.... My music roots have been basically folk music and Country Western and only since joining Sing Snap in September of 2013 I've expanded to Jazz, big bands and blues.. Much to my surprise these genre's seem to suit my voice the best.......
I am loving that I can do that here and discover different aspects of my vocals. Although I sing pretty much every genre at the present time I sing mostly Country music because I am hosting a Country & Western thread here.... You should check out A Taste of Country!
**I am now re-married and have continued to sing my entire life for my own enjoyment as I raised my son and four beautiful daughters. thank you for dropping in. Rose
I SING JUST ABOUT EVERY GENRE SO LOOK THROUGH
AND FIND SOMETHING YOU CAN RELATE TO AND GIVE ME A LISTEN
..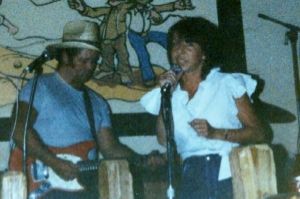 CLICK TO JOIN US ON A TASTE OF COUNTRY..
ALL COUNTRY MUSIC CHANNEL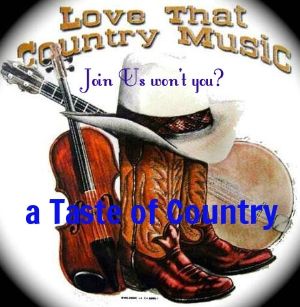 I AM A SURVIVOR... I HAVE A BROKEN WING RIGHT NOW BUT I WILL LEARN TO SOAR!