w

o

l

f

u

s

m

c

'

s

Profile Page
wolfusmc's real name is Steven Law. Steven is 53 years old, is located in New York / USA and has been a SingSnap member since March 21, 2009. He has a total of 100 public recordings that have been viewed 2,856 times and 71 achievement points.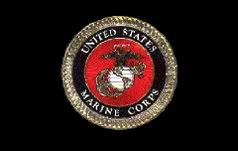 I am a retired United States Marine and a struggling cancer patient. I am retired because of my illness. Please, let me know how I'm doing because I'm considering recording as a bucket list career move and need the input. This is my outlet... so please enjoy!
Honoring my Mom, Phyllis Roberta Mathewson Law ~ March 4, 1942 - June 13, 2014
Cancer took you from me and left a huge gap in my spirit, but I will endeavor to be better than I have ever been, for your sake. You inspired, encouraged and endeared me to live in your World and now that it's mine, I will do my best to keep it what you have made it. I love you Mom... I know you shall rest in peace. I can't wait to see you again in Heaven.