w

a

l

k

i

n

g

s

t

i

c

k

'

s

Profile Page
walkingstick's real name is Deb -. Deb is 69 years old, is located in British Columbia / Canada and has been a SingSnap member since February 15, 2007. She has a total of 567 public recordings that have been viewed 45,557 times and 146 achievement points.
Vu sur Stop-motion.org
Walkingstick's Awards:
NONE :)))))
(I don't enter contests and sing for the joy of it, not for awards)
There Are Hundreds Of Paths Up The Mountain
There are hundreds of paths up the mountain,
all leading in the same direction,
so it doesn't matter which path you take.
The only one wasting time is the one
who runs around and around the mountain,
telling everyone that his or her path is wrong.
Hindu teaching
And now let us believe
in the new year
that is given us,
new, untouched,
full of things
that have never been.
-- Rainer Maria Rilke
"Being solitary is being alone well: being alone luxuriously immersed in doings of your own choice, aware of the fullness of your won presence rather than of the absence of others. Because solitude is an achievement."- Alice Koller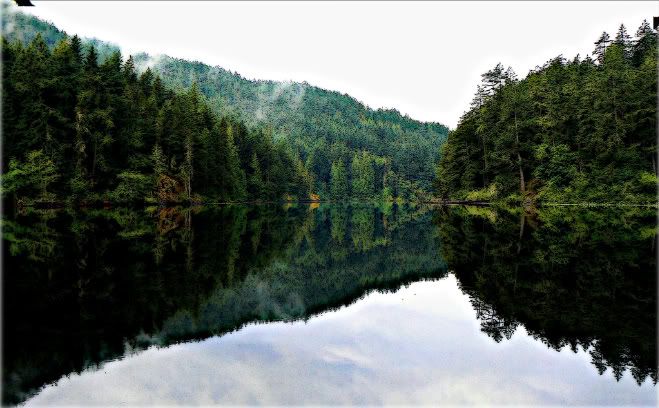 Matheson Lake, just 5 minutes from my home
The Interactive Ear is presented by Amplifon
Blessings to ALL my friends here
past, present and future
SOME OF MY PHOTOGRAPHY
Below you will see that I have a number of songs you can view. They represent my eclectic approach to music through song, puppetry, flute and acoustic guitar. As well there are some dear friends singing on this page.
P.S. I do NOT like any provocative pictures of naked or semi-clad men or women on my songs as part of feedback please. If they show up I will delete them. Same goes for potty-mouth comments. Just sayin ......
P.P.S. My birthday is May 7

THANK YOU FOR HONORING ME WITH YOUR VISIT TO MY SONGS. NAMASTE.
for those of you who have asked, Namaste means:
I honor the place in you
in which the entire Universe dwells,
I honor the place in you
which is of Love, of Truth, of Light and of Peace,
When you are in that place in you,
and I am in that place in me,
we are One.
"To Bless the Space Between Us"
May you recognize in your life the presence, power and light of your soul.
May you realize that you are never alone.
That your soul in it's brightness and belonging
connects you intimately with the rhythm of the universe.
May you have respect for your individuality and difference.
May you realize that the shape of your soul is unique,
That you have a special destiny here,
That behind the facade of your life,
There is something beautiful and eternal happening.
May you learn to see yourself,With the same delight,
Pride and expectation
With which God sees you in every moment.
John O Donahue
I apologize for the missing songs here below. Singsnap has removed a number of songs from us due to licencing issues. Unfortunately, most of my flute recordings were on Too Close which has been removed, so I have lost much of this music. I will try to retrieve some of it an post links in the original songs for another location to find the songs. This will be a long process, and I have lost some of these songs completely now :((........
My Native American and Bamboo Flute Music
The Little Drummer Boy (flute and rattle)
Let the beauty we love be what we do
INTRODUCING "THE TWINS":
Susie in the Loo with Diarrhia
DUETS (WITH MY FLUTE AND PENNYWHISTLE)
Here are some of my duets where I accompany my friends with my flutes or pennywhistles.
I generally just listen to a song, and if my mood is right and I have a flute in the right key, then I improvise along with the song:
The drugs Don't Work (with KiaGee}
Never Been to Spain with Squirl8
Me and Julio Down by the Schoolyard with cantare
Little red rooster with the 1st-Singsnap-Band
The Thrill Is Gone (with Wa11ace)
Because the Night with Gloriha
Games People Play with Werewoof
Out Tonight with Wravenswing (Rachel)
I Just Wanna Make Love To You with tahoestarr
Where the Streets Have No Name with Ragandbone
Have You Ever Loved A Woman (jamming with Eric Clapton ha ha)
Time Won't Let Me with Werewoof
Ode to Billy Joe with Dreamcatcher1960
Bitter Sweet Symphony with Benjor
Georgia on my Mind with KristiJane
Owner of the Lonely Heart with Kiki
Somewhere Only We Know with Happychappying
What Becomes of the Brokenhearted with the Everyone's a Winner Challenge/Showcase Thingy Singers
Call It Stormy Monday with Tahoestarr
Baby Please Don't Go with JamesW
Born on the Bayou with Easyrider
Seasons of Love with Wravenswing, DarcyDoo and SongmanToo
I'm Turning Japanese by The Vapours
See more Jack Black videos at Funny or Die
d
Below is a video player of one of my favorite Comedians -
MARGARET CHO
WARNING: Some people may be offended by some of the material in these videos.