Profile
LEVEL 67
A BRAND NEW YEAR AHEAD OF US HERE AT SingSnap!
I come here to sing because that is what I have loved doing ever since I can remember. Life has a way of giving you choices when you are young. I chose to have my family and to live my life for my family rather than what my dreams of singing were. To those of you who are under 35, if you truly want to sing and have a career in it, go for it while you are still young enough to sell records to the younger generation! They are the biggest audience who spend the money to purchase recordings.
Those of you, like myself, who just love to sing, don't give up on your dreams of singing. I was 41 years old when I finally had my family raised and on their own and that allowed me to pursue my career in singing for the public. I have sung in nightclubs, opry houses, musicals and private parties for going on 25 years now and I can't say that I didn't love every minute of it!!!!!

You don't have to have the big bus, fill the stadiums or the big concert halls to derive a huge sense of pleasure from your gift of voice. Share it, play for those who want to hire you and who appreciate your talent. Try out for musicals! And if you really want to fulfill that dream of being on the stage, enjoy the option to do videos here on Sing Snap!
I love my friends here. They have become like an extended family to me. Here's hoping that you will all find peace, joy, good health and true happiness in the year 2016. ~ Vic

Look what my duet partner won for us!!!!! Thank you everyone and especially Ron!

CLICK LINK UNDER BANNER FOR PLAYLIST: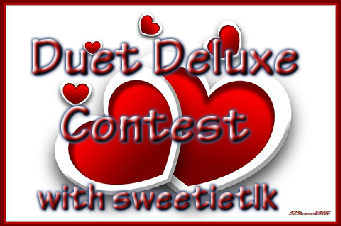 http://www.singsnap.com/karaoke/watchandlisten/play?playlist_id=afffd64&start=9b1c6