Profile
LEVEL 86
<-Maylyn's Poem./Click:NEW SONG!:If not want2 click neither,u can visit: old fashionedly.
HI THERE AND THANKS FOR COMING BY, TO SAVE YOUR TIME AND MINE, IF YOUR METHOD IN "LISTENING" IS NOT REALLY LISTENING, PLEASE KINDLY PASS MY STUDIOS. IF YOU REALLY LISTEN (Like with ears lol.) PLEASE DO CONTINUE READING PERHAPS YOU MIGHT, (most likely

) ENJOY YOUR STAY.


HI! WELCOME TO MY PAGE

IM TUIQQU, ( IM A HUGE MM FAN NOW DAYS(IM SURE NO ONE CAN TELL HAHA!)ALSO ANNE LISTER FAN AND NO ONE CAN ESCAPE THESE FACT'S IN MY STUDIOS

U CAN DILLY DALLY IN MY STUDIOS BUT HOPEFULLY YOU DON'T GET LOST IN THERE AS THERE'S SO MANY RECORDINGS

IM FROM FINLAND. I LOVE ALL MUSIC EXCEPT RAP OR SHOUTING- HEAVY METAL MUSIC. IM DIFFERENT,GOOFY,SPIRITUAL GIRL. (I AM A FREE BELIEVER OF GOD, NO PREACHING FROM ME. I BELIEVE EVERYONE HAS THEIR OWN PATH

I RESPECT IT.)
******************************************************************

THANKS KRISS FOR ALL YOUR UPLOADS AND ALL THE SONGS YOU UPLOADED THAT MADE MY DAY AND FOR ALL THE GOOD U DO FOR EVERYONE IN YOUR CS BOOK


HERE'S KRISS'S COMMUNITY SONG BOOK.
http://www.singsnap.com/karaoke/forum/topic/af11551a?page=9c1c1

*****30.8.2018. Yep, this could always pretty much be..If life wouldn't be on the way but it is...it is... Pretty much best for the best


2.5.2018 Best, for the best.
---12.8.2018--- A dream come true, Is a dream that came home!

I dreamed of this only 3,5 years!!! Now it is reality. Ah!
*******
" Those who do most for people are often not the most thought of."
*************
This movie is exactly from my life, Sierra looks just like me, is my current size and the only thing making this different then my life is charachters could be a bit ermm different and I never ever catfished but mildly cat fishing (in similar reasons, kinda has done to me twice, I forgave both, for the catfishing.) In many ways Jamie's role... Is mine but sierra also...Bullied, always the last choice in event....Etc. Welcome to my life.
***********************
No song is more personal to me than this.
My lifes thus far most personal song. Will always be. No matter what

16.1. What an un-expected treat for today that is. We always ramble away. Today no one can say: That I haven't done alot of good for several. Very un normal day for me in many ways. As I walked 6km. Taken care of business been very active and well. Friends all been well. Also different than usually. What a fabby day.
Pleased. So dandy.
15.1 Tuesday rant: Yeah... Yeah...God is good. Ty God again for everything.

Teeheheehee... Tomorrow I'm gonna be taking care of some tasks and making a bday gift and ...God bless everyone. God and Angeld are simply Uber fabby!! I

Them.
Happy week.
******
Tui 2019 - My rules : If u treat me nice. I treat u nice. If you donot wanna treat me nice, pls donot expect me to try to do anything about it. You made your choice, which is yours not mine, now respectably deal with it and have a great day. With best wishes: Tui
---
I can't undertand why peoples cannot be more generous with one anothers ~ Marilyn
"You love and care deeply, and sometimes that is to your detriment." - Yes pretty much always.
********************************************************
"Time is running out"

I hear the tones sounding, off in the distance,
Sparkles of bright colors, fireworks ever so bright to see,
Burning deep within my soul, another new year,
Whatever does it mean for me?
Time flew me by, and gave a new dawn.

I wanted freedom from chains that held me bound,
To a past year that squeezed the life from me at times,
But shovel in hand in the dark of night,
Unable to pierce the dirt, a spot remains solid.

Go ahead do your best and try to draw the very life of what's left in me,
You may bury what part of me, as hard as you may smother me,
My heart is stronger then life itself,
Flickering with even faint beats, a smolder of flame, rekindles each time a beat is snuffed out.

You may deceive me with fancy flair and style,
But I see through deeper beyond the malice,
And what my eyes may miss, my heart tells me otherwise,
Some of those deeds were not meant for me,
For you have your own deep seeds to harvest and destroy,
But try as hard as you may, you can't take me along with you,
In the self destruction and world of chaos you created.

For you see, I am drowning but there is a life vest strapped around me,
It keeps me afloat for it isn't my time, although time may be running out.
I refuse to submit to your temptation.
But the only spell I know without magic that I possess,
If and when time comes, you are drowning in your own sea of sorrow and despair,
Before you fall into the depths of the seas or six feet underground,
That will be the time, my heart itself, with what is left,
Shall shine outward, and cast a light of love itself,
Yours for the taking,
But only if you want to live,
You will reach out to me,
And grab a hold of my hand.

There is two sides to beautiful.
One of pure light and a love unlike any other,
Whereas the other is dark and carries ill intention.
There is no way to hold both,
One is life, the other surely murder.
One or the other,
Choose wisely, for this fixation, is one that won't unravel itself easily,
And become undone, once it is done.

You know what it is I speak of,
And we can't push it underground,
Something has got to give,
And it has come to this,

My heart is created beautiful,
You won't be the death of me,
I won't let you bury it,
Nor smother it or murder it,
That which was given me,
My choice with or without you,
You can't stop it,
For I am addicted to love.
So one final time, my hand with heart in it,
Extended out to you.
What ever will you do?
Chains are broken,
No longer trapped,
For a pioneer's journey never ends,
In search of truth and light,
A true heart's love, a forever guide,
Withstands all trials of life itself, never gives up it's conquest, despite betrayals or pain,
A heart embedded with purest love,
Itself will never die.

© Maylyn ( 1-6-2019)


Happy new year 2019 sweet Tui, Kiddo!

I am happy to be present, was first to actually comment, BUT it is okay because this song touched and spoke to me, so after playing it several times, don't need to say much more in comment, for all was said in my prose that I did sitting here listening to your beautiful voice sing this and my wish my dear for you is always to hold onto that which is most precious of all in life itself despite whatever comes your way or trials you may face, for there is always hope and faith, and one truest person you can turn to in even the darkest moments, despite having those of us like me who do care about you and love you and if someone truly understands and appreciates we will always accept another with all good or flaws, so keep your heart always in the light and know you ARE beautiful and worth every second life affords you or either of us and have a wonderful Sunday until we connect again, stay blessed always!

Mucho love for this outstanding deliverance, and for you kiddo!

Happy New Year 2019 and to many more beautiful moments and memories to cherish and have!

God bless us all always,
Loving hugs across the miles dear one. tee hee!
Maylyn.
Dippin_Dots
THIS WILL BE A STICKY. OMG

BEAUTIFUL

IM THANKFUL, WILL MAKE ONE BACK, THOUGH IM NOT NATURALLY TALENTED ON THIS.
This is a ceeper xD Muahahaaaw:
Hi Tui, well I've come to the conclusion that if you ever killed anyone and gotten convicted and was sentenced to death they would ask you before they pulled the switch on the electric chair if you had any last words well that would mean we could have all gotten married raised kids started careers finished careers retired with the grandkids and great-grandkids cuz we still would probably have plenty of time left to decide on what we were going to do with the rest of our lives while you were still in the middle of your last words haha but that's you and that's why we love you so feel free to express in any length what you feel and as far as this song goes if I can remember now what song you were singing haha I'd love it just like I love everything you take on and make your own, you know I'm kidding with you cuz that's what I do so take a breath relax enjoy your life and poor JJ would she ever get a word in I'm not sure haha love you and until next time, toodaloo BTW don't say well you do lots of book reports to Joe cuz I'll say maybe I do but not screenplays or novels haha loved this....objoe
JJJJJJJJJJJJJJJJJJJJJJJJJJJ&CCCCCCCCCCCCC
READING BELOW :As if she ....!!! Let's just say that it.....Resonates too well!!!
5.12.2018: OMG! THANK YOU: ME FOR SUPPORTING HER, THANK YOU BRITNEY, THANK YOU GOD! I NEEDED THIS TODAY! TODAY I AM!!! BRITNEY'S TOP FAN! "Number one fan

" Sigh…. NO ONE KNOWS HOW MUCH THIS MEANS TO ME. I KEEP THE STATUS OR NOT FOR LONG, I DUNNO BUT I JUST HONESTLY BEEN SUPPORTING HER, WHEN EVER I COULD, IT MEANS TO BE ONCE IT

I DIDN'T EVEN KNOW SUCHAN THING IS IN THAT PLACE POSSIBLE. IT ALL STARTED WHEN BRITNEY POSTED A BEAUTIFUL " ORANGE AND PURPLE SUNSET, YESTERDAY, THAT.... WAS " SPECIAL TO ME.." AND I AGREED IT WAS PRETTY.

I BECAME (For sometime atleast, there is 3 on top) "NUMBER ONE FAN"
Many of you don't know this alone, has "A HIGH MEANING TO ME"
I been crying all day, I gotta go get painkiller. Thanks to me, Britney and God for this, INCREDIBLE HONOR AND MORE THAN THAT

HOPE

Britney probably won't know, she just told me ": YOU ARE NEVER ALONE, WE ARE ALL CONNECTED!"
I AM EXACTLY ON RIGHT PATH IN MY LIFE. WÄÄÄÄÄÄÄÄÄÄÄÄÄÄH!

Unconditional love has no expiring date.


Love & honesty are two things we can give our friends and loved ones always.
************
ANNE ON VANHA SIELU JA TIETÄÄ MISTÄ LAULAA, NIIN MAANLÄHEINEN ARTISTI KUIN VOI OLLA, OLEN TAVANNUT MUUTAMAN KERRAN, JOPA LAULANUT HETKEN HÄNELLE, LEA LAVEN ON AIVAN IHANA KANSSA, LAULETTIIN PIENI HETKI JOULULAULUA SENKAA LAIVALLA. "ELÄMÄ ON LAHJA KUN VAIN OIKEIN OIVALLAMME SEN

"
*****************************************
I'm here for you and maybe someday JJ. who knows maybe your Deja Vu will be a singer and who knows what kind of beautiful music you two will be doing together so keep the faith on that cuz you know I will so Merry Christmas to you even though you're not totally into it this year but you never know this year isn't over yet objoe


Tuiqqu
It can't be your Birthday... you had one last year nobodyhome
http://www.singsnap.com/karaoke/r/b898ef18f
(GEOFF IS FUNNY GUY

TEEHEEHEEE)
---Sunday----12.8.2018


Loverly Sunday


"Tuy xD" ~ Ya got it a bit wrong luv.
" I was the most happiest in this day.


God Speed to each and everyone.



========================
Ooooh!
Lookie, lookie!
Kelly Anne made this. As she's a real blessing.
(Mini me)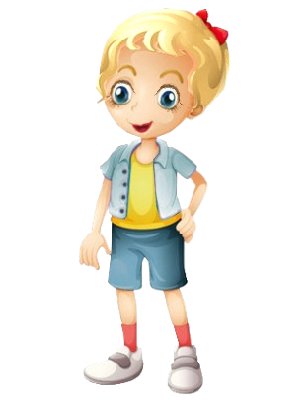 Oh and if u were to remember anything from me then please do remember this useful saying I will keep on and on saying about life.... That: " Life's a mirror image ~ Tu God Please bless my family in health mostly, is my dearest wish be it IRL, soul-family etc Also bless all snäppers. Amen.

I wish everyone a great life never the less. God bless and Best wishes: Me, Tu.
*****
***
***
*
*******************
*******************************************************************
THIS SONG IS ONE OF MY FAVS. IT SHAKED ME FOR WEEKS..
LYRICS ENG. TRANSLATION:
Anyplace, Anywhere, Anytime
In the fall through space and time,
towards infinity.

Moths fly into the light,
exactly like you and I.

*Wrap your fingers 'round my neck
You don't speak my dialect
But our images reflect

Drawn together by the flame
We are just the same
Embrace the wind and fall into
Another time and space *

Give me your hand,
I'll build you a castle from sand,
Anyhow, anywhere, anytime.

*If we belong to each other, we belong
Anyplace, anywhere, anytime*

In the fall between time and space,
awakened from a dream.

Only a short moment,
then the night returns.

*Bits and pieces from your storm
Rain upon me as they form
Melt into my skin and I feel warm
Sweep upon me like a wave
We are young and brave
Embrace the wind and float into
Another time and space*

Give me your hand,
I'll build you a castle from sand,
Anyhow, anywhere, anytime.

*If we belong to each other, we belong
Anyplace, anywhere, anytime

*If we being to each other, we belong
Anyolace, anywhere, anytime*

*I'm going to
Any world you're coming from
Anyplace, anywhere, anytime*
*************************
*********
"VETA IM SO SORRY, THAT IM STILL TAKING TIME WITH THE GIF MAKING. I BEEN HAVING RATHER HECTIC AND SICK TIMES. I HAVE NOT FORGOTTEN THEE. I WILL FULL FILL MY PROMISE TO YOU. TO HONOUR YOU JUST LIKE LYNN!!!I STILL NEED TO FIND OUT HOW TO MAKE A GIF PHOTO.
*******************************
28.11.2018 Oh how I wish you would be here my dear adopted singsnap mother. As I listen to our duetto, misty eyedly... I just honestly wanted you to see me now... Gosh, im gonna share a tear.... There they come... I miss you so much...Full blown tears...You always believed in me, wished me happiness... This world misses a jewel, that heaven has to enjoy now... I can almost see your smile and hear your loverly laugh. I never will forget your voice, or the strenghtfull example you gave me, you had alot to bare with those many a physical problems and you still smiled everyday and did everything in your power to help your friends. I will always keep your light shining deep within my loving heart and I will always cherish all the time we had together. I THANK GOD... I told you I love you before it was your time and I still cannot believe that you went to the light, almost exactly same time as Marilyn! You are remembered. Forever in my heart! Im forever proud of you!!!! With love and respect: R.I.P Lynn. I know you smile down on us. I just know it.
×××××××××××××××××××××××
"Sometimes you have to learn to love what's good for you." Stephenie Meyer, New Moon.
×××××××××××××××××××××××
A saying I made(in my opinion) That I been using and will use again and again.
"Everything is a mirror image."
Let's all be dreamers, not grievers. - Tuiqqu
"I wish you all the best in life. Better than I wish to myself."
New Ways, bring New Waves. - Tuiqqu
:" Small things count when your heart is BIG - Me "
OH SMALL THINGS MATTER WHEN UR HEART IS BIG -TUIQQU