Profile
LEVEL 88
In Mike III's tribute idea to honor KellyAnne4Peace.I use her ava.R.i.p.Miss u!/Remember Joe!
HI THERE AND THANKS FOR COMING BY, TO SAVE YOUR TIME AND MINE, IF YOUR METHOD IN "LISTENING" IS NOT REALLY LISTENING, PLEASE KINDLY PASS MY STUDIOS. IF YOU REALLY LISTEN (Like with ears lol.) PLEASE DO CONTINUE READING PERHAPS YOU MIGHT, (most likely

) ENJOY YOUR STAY.


HI! WELCOME TO MY PAGE

IM TUIQQU, ( IM A HUGE MM FAN NOW DAYS(IM SURE NO ONE CAN TELL HAHA!)ALSO ANNE LISTER FAN AND NO ONE CAN ESCAPE THESE FACT'S IN MY STUDIOS

U CAN DILLY DALLY IN MY STUDIOS BUT HOPEFULLY YOU DON'T GET LOST IN THERE AS THERE'S SO MANY RECORDINGS

IM FROM FINLAND. I LOVE ALL MUSIC EXCEPT RAP OR SHOUTING- HEAVY METAL MUSIC. IM DIFFERENT,GOOFY,SPIRITUAL GIRL. (I AM A FREE BELIEVER OF GOD, NO PREACHING FROM ME. I BELIEVE EVERYONE HAS THEIR OWN PATH

I RESPECT IT.)
******************************************************************
THANKS KRISS FOR ALL YOUR UPLOADS AND ALL THE SONGS YOU UPLOADED THAT MADE MY DAY AND FOR ALL THE GOOD U DO FOR EVERYONE IN YOUR CS BOOK


HERE'S KRISS'S COMMUNITY SONG BOOK.
http://www.singsnap.com/karaoke/forum/topic/af11551a?page=9c1c1

*****
---13.8.2019 - Huh, just noticed that this half ~ hellish day was ALMOST on same date than when I had 3,5 years dream come true... Should I laugh or cry. *I will do the very best, to never ask directly a person to show their affection towards me as long as I live. I donot ever wanna repeat this situation as long as I live. If they ask, I respond, truthfully and accordingly. I will NOT REPEAT THIS DAY. EVER AGAIN. NOT FOR ANYTHING!!!
---12.8.2018--- A dream come true, Is a dream that came home!

I dreamed of this only 3,5 years!!! Now it is reality. Ah!
*******
" Those who do most for people are often not the most thought of."
*************
Good God, perfectly, honest, perfectly, perfect video, all I'dd add If I would have good video program which I don't well done edit. Love the speaking stuff in this!
Video Below, doesn't work on other sites but dang.... That is giving me very very very good chills. Ann's so sexy with Anne's voice!!!! Good...God...The GJ fans are...."There is NO LIMIT, to their creativity, nor to the depth.. They take it to their hearts!" Lord no, I could have never, ever, eeeveeer thought, I could see days like this on an Issue of Anne Lister.
God is really marvellous.

Feeling like this video finding, was on time. Lenght 444 (=All is well.)
Yes, peoples think im dumn but I would like to hope, that it's not because im fat

:D

RANT: Well.... Tomorrow I walk....I can't lie...Diet starts tomorrow. I had a good start but I was convinced to eat. I know. I know how it sounds. Believe me I do.... Anyhow tomorrow it is on. It will just have to stick..
.My life's soon... Especially.....mundane, funless after 9 days... Time has flown....RR is so good to me. Hasn't wasted a day after... The terrible incident we had. It was more than a blessing in disguise....I will go walk to near RR's work place. Tomorrow. Learn new songs.
I think I should try to be even more 'lovey, dovey' to him. It can't harm anything. It is just me. I'm. Pretty ruined, in these issues. I used to be sooo..... Nice, innocent and happily romantic and such. Ofc that romantic is outta the question. (Men don't like it.)
I will lose the romantic side if me. I already feel, it must be dead. I'm cynical. Aren't I.... Isn't that the word for what I am now days?
They ruined me and I'm 50% blame.
Grrr..... I go to sleep. I hope they better dreams than 2 earlier nights.
*******
THIS FOLLOWING IS NOT MENT FOR ANY HUMAN BEING!!
These Cf dicklet's deserves this saying:


**********************************
Dang! The Original song below is impressive! It is officially the best song made from Anne Lister, in my opinion after " Gentleman Jack" which is classic now.

*******************************************

"Truth shall set me free"
Life is an mirror image ~ Tuiqqu
******************************************
I can't undertand why peoples cannot be more generous with one anothers ~ Marilyn
"You love and care deeply, and sometimes that is to your detriment." - Yes pretty much always.
************************
****
Edited (at 4:46 PM) comment by Dippin_Dots today at 4:40pm
P/S: Important headliner alert here!
Dedicated to you dear kiddo, as I kept sitting here listening to this over and over and over again, and because you are important to me and worthwhile!
"Torn" (Story of my life)
Story of our life!
It isn't over yet!
It may be written in the stars destined to be who we are, where ever it takes us.
With strides we move throughout the galaxies, the starlit paths that takes us here and there.
There are so many things we may face we may not always completely comprehend as to who, why, when and how come?
We just know, we are here for reason. One we hope that is forever good and loving.
One thing called love is not an illusion, it is all too real.
It makes us happy, sad and even bleed.
But yet again, it is real, whereby much else may be delusional or illusions,
That play games in our minds and tugs at our hearts.
Poisons may at times run through our veins, at times placed upon by our own deceptions or emotions, or at the hands of other's who see it fit to destroy that which is good within even the best of us.
But it is without reservation, the one truest love and almighty who sees it all, and knows beforehand what lies ahead, does indeed love us.
But wants us to strive continually to do that which is right, weak souls that we are,
For we are only human and prone to making mistakes and suffering consequences.
Often brought on by words or actions of others,
With evil hearts or just uncaring of other's feelings, so long as their needs are met.
So often we find ourselves laying on the floor,
Lost in darkness or shades of grey,
Whereas , if we just raise our head and gaze with fixated eyes long enough,
The bleakness of dark, slowly in time, it fades away,
Just merely enough to see, that of which is light,
Flicking up off in the distance,
As if to say, feast upon me and follow with your heart,
For you are so right, and worthy to receive,
That which is so good, of whom you've become despite all the despair or painful strife of battling the inner wars, all too well known to all,
Who at some given point in time and life have had to face.
But let not your heart wax and wane,
Even when at rock bottom, a heart knows what a heart knows,
If all it has ever known was love.
And a love so strong, it has a desire all it's own.
And give reign to that of yours, that heart, one all your own.
For a heart so divine and with love, forever reaches towards the light,
And within its journey towards the giver of living light and life,
Comes forth the branch upon which we shall have perched when feeling torn.
But with that rest, assurance again, that indeed life is beautiful,
Just take a good look around, and grab a hold onto the beauty to behold,
And let all that is anything but that lay waste, and cut loose the ties and bonds,
Of the root of evil, that holds us prisoner at times.
Leave the evil seeds and seeders behind,
And rise to the top, where we belong.
For we are better then ever and worthwhile.
We have our right to live.
And live we shall. We have a right to hurt and feel torn.
But after all is said and done,
We each do have what we shall say, "Story of my life"!
And until we reach our final chapter, each one different, some perhaps the same.
For our choices we make can change and will be forever changing each story line,
So until that were to come to it's ending chapter.
We shall struggle on and on and on,
To share what we shall have to battle and our happiness or shattered dreams.
And even when we are torn, worry not,
For it is just fragile corners of certain pages, from wear and tear,
But it gives dignity and character,
And is witness to the trials and pains of a heart that does bleed from time to time.
But what a boring story it would have been if all was just swell,
And nothing ever else was felt to mold a story,
One that is forever one all our own, uniquely written,
With blood, sweat and tears, but written with living proof,
Of all we endured, throughout a lifetime.
Each of us, witness to that which was written.
Subject to all fate that was tossed into the mix,
Of our daily life, day by day.
So look at me, read my story and know my life.
It may have not been a bed of roses, and thorns were plenty.
But scraped, battered , cut and bruised, they all were oh so real.
But through it all, though scars they may exist,
Reminders of what molded me into what now today I am.
So either love me for who I am,
Or toss me down deep into the ditch of weeds and dirt,
But I have been down that road many a times before.
And in the end, my body, cold from the dark and dampness,
One that I refused to lay around and wallow in self pity too long,
For there was still so many beautiful reasons prior that kept me alive.
And that is what I reach out for and up to to grab a hold of.
For life stories they are never forgotten,
Especially when they are a one of a kind, one all your own.
So, even if no one was to ever love my completed book in the end.
I know that I shall, we all will, for we are the one's who lived through it all.
And no one else, can ever truly be the writer of our own story in life.
And one day, the ending to what we can always change over and over again,
Can be indeed a beautiful one, and a life well lived.
One with the perfect last line and perhaps morale.
Written with love in hopes it brings faith and love to all.
How could one's own story of life....not be the greatest novel written.
Morale to the story, "Love becomes everything, the key to life and I had a good life because I chose to make it that way. I love myself and from that too I'm able to love you".
Author: My own self whom I love.
© Maylyn 8/14/19


ya kiddo!

********************************************************
"Time is running out"

I hear the tones sounding, off in the distance,
Sparkles of bright colors, fireworks ever so bright to see,
Burning deep within my soul, another new year,
Whatever does it mean for me?
Time flew me by, and gave a new dawn.

I wanted freedom from chains that held me bound,
To a past year that squeezed the life from me at times,
But shovel in hand in the dark of night,
Unable to pierce the dirt, a spot remains solid.

Go ahead do your best and try to draw the very life of what's left in me,
You may bury what part of me, as hard as you may smother me,
My heart is stronger then life itself,
Flickering with even faint beats, a smolder of flame, rekindles each time a beat is snuffed out.

You may deceive me with fancy flair and style,
But I see through deeper beyond the malice,
And what my eyes may miss, my heart tells me otherwise,
Some of those deeds were not meant for me,
For you have your own deep seeds to harvest and destroy,
But try as hard as you may, you can't take me along with you,
In the self destruction and world of chaos you created.

For you see, I am drowning but there is a life vest strapped around me,
It keeps me afloat for it isn't my time, although time may be running out.
I refuse to submit to your temptation.
But the only spell I know without magic that I possess,
If and when time comes, you are drowning in your own sea of sorrow and despair,
Before you fall into the depths of the seas or six feet underground,
That will be the time, my heart itself, with what is left,
Shall shine outward, and cast a light of love itself,
Yours for the taking,
But only if you want to live,
You will reach out to me,
And grab a hold of my hand.

There is two sides to beautiful.
One of pure light and a love unlike any other,
Whereas the other is dark and carries ill intention.
There is no way to hold both,
One is life, the other surely murder.
One or the other,
Choose wisely, for this fixation, is one that won't unravel itself easily,
And become undone, once it is done.

You know what it is I speak of,
And we can't push it underground,
Something has got to give,
And it has come to this,

My heart is created beautiful,
You won't be the death of me,
I won't let you bury it,
Nor smother it or murder it,
That which was given me,
My choice with or without you,
You can't stop it,
For I am addicted to love.
So one final time, my hand with heart in it,
Extended out to you.
What ever will you do?
Chains are broken,
No longer trapped,
For a pioneer's journey never ends,
In search of truth and light,
A true heart's love, a forever guide,
Withstands all trials of life itself, never gives up it's conquest, despite betrayals or pain,
A heart embedded with purest love,
Itself will never die.

© Maylyn ( 1-6-2019)


Happy new year 2019 sweet Tui, Kiddo!

I am happy to be present, was first to actually comment, BUT it is okay because this song touched and spoke to me, so after playing it several times, don't need to say much more in comment, for all was said in my prose that I did sitting here listening to your beautiful voice sing this and my wish my dear for you is always to hold onto that which is most precious of all in life itself despite whatever comes your way or trials you may face, for there is always hope and faith, and one truest person you can turn to in even the darkest moments, despite having those of us like me who do care about you and love you and if someone truly understands and appreciates we will always accept another with all good or flaws, so keep your heart always in the light and know you ARE beautiful and worth every second life affords you or either of us and have a wonderful Sunday until we connect again, stay blessed always!

Mucho love for this outstanding deliverance, and for you kiddo!

Happy New Year 2019 and to many more beautiful moments and memories to cherish and have!

God bless us all always,
Loving hugs across the miles dear one. tee hee!
Maylyn.
Dippin_Dots
THIS WILL BE A STICKY. OMG

BEAUTIFUL

IM THANKFUL, WILL MAKE ONE BACK, THOUGH IM NOT NATURALLY TALENTED ON THIS.
JJJJJJJJJJJJJJJJJJJJJJJJJJJ&CCCCCCCCCCCCC
Unconditional love has no expiring date.


Love & honesty are two things we can give our friends and loved ones always.
************
*****************************************
It can't be your Birthday... you had one last year nobodyhome
http://www.singsnap.com/karaoke/r/b898ef18f
(GEOFF IS FUNNY GUY

TEEHEEHEEE)
***Tuesday. 28.5.2019
U now, know that ur special. uh-huuh...

*** Omg, the fun, the fun! Omg Pls. donot think! Too nice!
---Sunday----12.8.2018


Loverly Sunday


"Tuy xD" ~ Ya got it a bit wrong luv.
" I was the most happiest in this day.


God Speed to each and everyone.



========================
Ooooh!
Lookie, lookie!
Kelly Anne made this. As she's a real blessing.
(Mini me)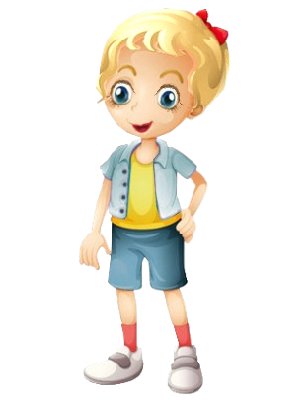 Oh and if u were to remember anything from me then please do remember this useful saying I will keep on and on saying about life.... That: " Life's a mirror image ~ Tu God Please bless my family in health mostly, is my dearest wish be it IRL, soul-family etc Also bless all snäppers. Amen.

I wish everyone a great life never the less. God bless and Best wishes: Me, Tu.
*****
***
***
*
*******************
*******************************************************************
THIS SONG IS ONE OF MY FAVS. IT SHAKED ME FOR WEEKS..
LYRICS ENG. TRANSLATION:
Anyplace, Anywhere, Anytime
In the fall through space and time,
towards infinity.

Moths fly into the light,
exactly like you and I.

*Wrap your fingers 'round my neck
You don't speak my dialect
But our images reflect

Drawn together by the flame
We are just the same
Embrace the wind and fall into
Another time and space *

Give me your hand,
I'll build you a castle from sand,
Anyhow, anywhere, anytime.

*If we belong to each other, we belong
Anyplace, anywhere, anytime*

In the fall between time and space,
awakened from a dream.

Only a short moment,
then the night returns.

*Bits and pieces from your storm
Rain upon me as they form
Melt into my skin and I feel warm
Sweep upon me like a wave
We are young and brave
Embrace the wind and float into
Another time and space*

Give me your hand,
I'll build you a castle from sand,
Anyhow, anywhere, anytime.

*If we belong to each other, we belong
Anyplace, anywhere, anytime

*If we being to each other, we belong
Anyolace, anywhere, anytime*

*I'm going to
Any world you're coming from
Anyplace, anywhere, anytime*
*************************
R.ip Joe, who passed at : March 4th. Your never forgotten by me, for sure and your greatly missed by me, I could use your help but I know ur rooting from me up above and mayb, not sure myself about your views about motorcycles(after thou'r crash…) As we never talked, about it, on that matter on it that, would u ride one if you could have again but atleast in my mind, ud ride one again for sure, if you could and are like :" Oh that sounds so nice." Well ur missed and never forgotten. JJ will hear about you.

I'm here for you and maybe someday JJ. who knows maybe your Deja Vu will be a singer and who knows what kind of beautiful music you two will be doing together so keep the faith on that cuz you know I will so Merry Christmas to you even though you're not totally into it this year but you never know this year isn't over yet objoe


Tuiqqu
A ceeper:
Hi Tui, well I've come to the conclusion that if you ever killed anyone and gotten convicted and was sentenced to death they would ask you before they pulled the switch on the electric chair if you had any last words well that would mean we could have all gotten married raised kids started careers finished careers retired with the grandkids and great-grandkids cuz we still would probably have plenty of time left to decide on what we were going to do with the rest of our lives while you were still in the middle of your last words haha but that's you and that's why we love you so feel free to express in any length what you feel and as far as this song goes if I can remember now what song you were singing haha I'd love it just like I love everything you take on and make your own, you know I'm kidding with you cuz that's what I do so take a breath relax enjoy your life and poor JJ would she ever get a word in I'm not sure haha love you and until next time, toodaloo BTW don't say well you do lots of book reports to Joe cuz I'll say maybe I do but not screenplays or novels haha loved this....objoe
*********
Veta, your remembered as well as many of my muchly missed snapfriends are. You always said that my mum must be very proud of me as she raised me right. She is, I believe she is and I hope your happy in heaven and it has been a real pleasure to know you, in this snapville. R.i.p
*******************************
Lynn, I can almost see your smile and hear your loverly laugh. I never will forget your voice, or the strenghtfull example you gave me, you had alot to bare with those many a physical problems and you still smiled everyday and did everything in your power to help your friends. I will always keep your light shining deep within my loving heart and I will always cherish all the time we had together. I THANK GOD... I told you I love you before it was your time and I still cannot believe that you went to the light, almost exactly same time as Marilyn! You are remembered. Forever in my heart! Im forever proud of you!!!! With love and respect: R.I.P Lynn. I know you smile down on us. I just know it.
×××××××××××××××××××××××
"Sometimes you have to learn to love what's good for you." Stephenie Meyer, New Moon.
×××××××××××××××××××××××
A saying I made(in my opinion) That I been using and will use again and again.
"Everything is a mirror image."
Let's all be dreamers, not grievers. - Tuiqqu
"I wish you all the best in life. Better than I wish to myself."
New Ways, bring New Waves. - Tuiqqu
:" Small things count when your heart is BIG - Me "
OH SMALL THINGS MATTER WHEN UR HEART IS BIG -TUIQQU