Tracy_36's

Profile Page
Tracy_36 is 48 years old, is located in Pennsylvania / USA and has been a SingSnap member since January 30, 2007. She has a total of 37 public recordings that have been viewed 1,157 times and 18 achievement points.
Information Written by

Tracy_36

4
I am a wife and mother of two, step-mother of three, and memaw of two. Love to sing, dance, read, and make jewelry in my spare time.
I know that I don't have the best singing voice but I have such a fun time trying that to me it doesn't seem to matter.
I do know one thing for sure, there are some awesome singers on here and this is one of the best communities I have visited! I want to thank each and every one of you who has commented me and are thinking about it in the future. I don't comment a lot but you don't know how much your words and even criticisms mean to me. I now think of you as friends.

So, to all of my friends here, I wish nothing but happiness, kindness, and all the best life has to offer. Keep rockin'!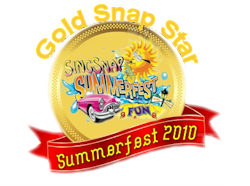 <
>
<
>
<
>