THESINGER8's

Profile Page
THESINGER8's real name is Ole nicolay Walle. Ole nicolay is 56 years old, is located in Norway and has been a SingSnap member since August 1, 2007. He has a total of 97 public recordings that have been viewed 5,689 times and 190 achievement points.
Information Written by

THESINGER8

36
ME supporting best football team in England--Well for me anyway..Upps and downs i am there for them..Leeds United all the way..!!Come on you whites.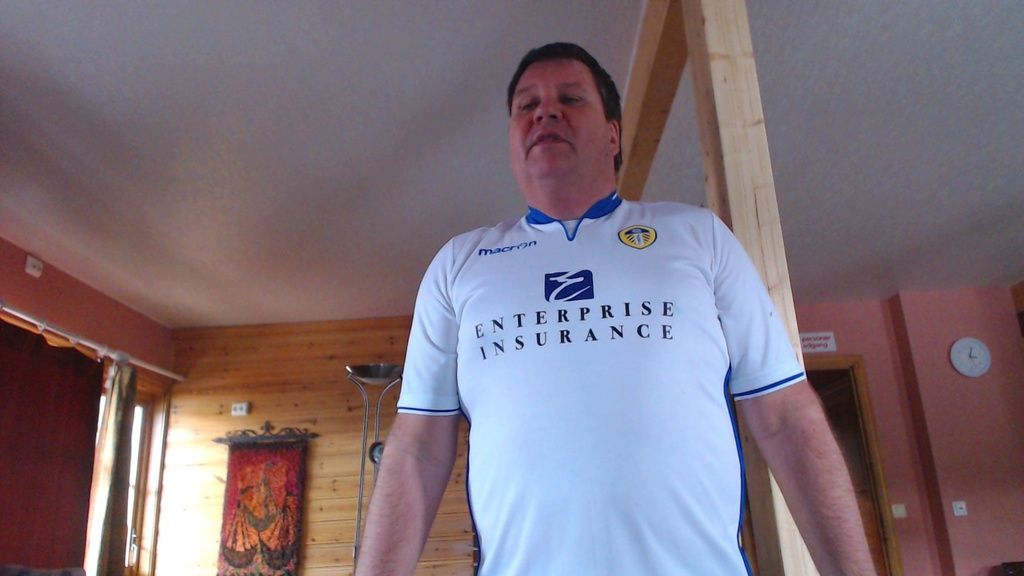 My very good friend and singsnapper Tom (augustin) died wednesday June 3rd 2015.
I was devastated when i read in the site where they write all the snappers who passes to read your name there Tom.
Really schocked..I didn't know you was sick Tom.
All the fun with you are over.You was my best friend in singsnap Tom. We sure had a lot of fun in here.
You played so many instruments and was a fantastic singer.
A great voice everyone always remember after have heard him sing.
Thank you Tom for all the great memories you made in singsnap.
I love you and will miss you as long as i live..
Rest in peace my friend.
See you in some years--We gonna have some fun then..
Up in heaven.

Fred være med deg Tom og la ditt minne lyse fred alltid,..
Here is some songs with Tom to always remember this fantastic man.
Photo credits
Wolf: Massimo Valiani via photopin cc
Mountains: gato-gato-gato via photopin cc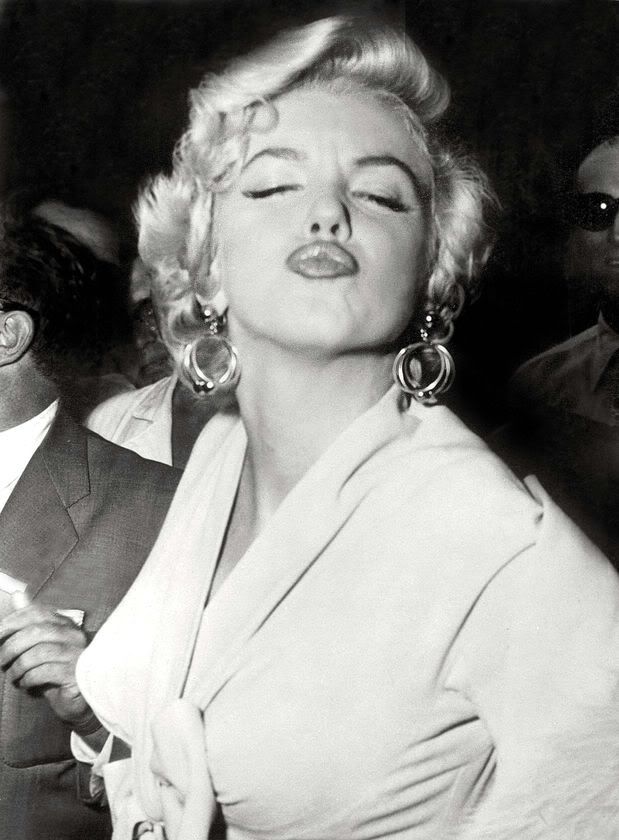 Bear50

HELLO SINGSNAPPER FRIENDS.
My name is Ole Nicolay.
I live in the cold, dark and mysterious land of Norway.
Many who lives over the pond (usa) thinks that Norway is the capitol of Sweden hehehe
Thats hilarious.
But let them think that.
It doesn't matter the size of a country.
It matter what kind of atmosphere and people who lives in that country.
We are described as a little cold,distant and hard to get to know.
A little proud of our fjords.Mountains.Tourist sites.King and queen in the big castle proudly placed in the heart of the Capitol of Oslo .
Edvard Munch. edvard grieg, Trolls. The pop group Aha.
The fox.(song) hahaha
Etc... etc..
We even invented the cheese cutter and the paperclip.
Ohh myyy. Is this what we are known for?
Well we have the Nobel peace price show once a year also who gives out the prize for an achiever in the work for peace around the world.
Sometime they give this price to someone that have not done any great things to deserve this prize also.
Like Barack Obama got it the first year he was in office.
Big mistake.
but i guess all governments is trying to suck Usa ass.
They love to go to Washington. the white house, the oval room and been taken pictures with the president in office.
All for their political carrere.All shine in Media.
YUK...
Its sad.
Well that was a little about me. My beloved country. and singsnap.
Ahh i forgot. We are a oil pumping rich ass country also.
Thats why it is very popular to live here.
Salaries is very high.
Have a great summer all!!
Dont be surprised of what i am writing here hehehe
ITS JUST THE TRUTH!!
I dont wanna step on any americans toes here. I love americans..

I love to be a entertainer up in a stage,love to entertain people..As often as i can.
Thats why i am looking for a new band i can sing with..
If you guys know any bands needs a singer call me..
I AM READY!!!LOL
SEE YOU INSIDE SINGSNAP.I SEND 1000 HUGS TO ALL OF YOU.
I am so lucky too be a member of the best singing community in the world!!
I JUST WANT TO SAY THAT I LOVE ALL THE COMMENTS I GET FROM YOU GUYS!!THIS FEEDBACK ARE VERY PRECIOUS TO ME!!I AM SORRY THAT I AM ANSWERING YOU A BIT LATE!!IF YOU HAVE TO WAIT 2-3 weeks or more, FORE AN ANSWER FROM ME,I AM SORRY ABOUT THIS AND I BEG YOU TO BE PATIENT!!I LOVE YOU GUYS!!
Please send me a greeting in my guest book.
Well time pass quickly-we get older and hopefully wiser.
We are all different there..
We have to open the doors to knowledge every day in the rest of our livs here..enjoy this fantastic time folks..
climb the mountains..or at last climb a tree,,climb something hehehe
I concider myself a happy smiling guy who take 1 day at a time..
What can we do peeps??
Answer is:
SING AND BE HAPPY..
HAVE FUN IN SINGSNAP!!!
Here is some great funny clips..You can laugh and laugh and laugh.We need a good laugh sometimes: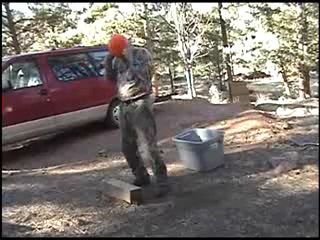 Fun with people under hypnoses.hahahahaha
hahahahaha he didnt saw that coming omg hahahaha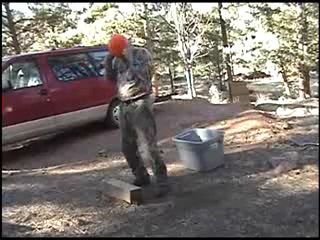 Ok enough laughter.More singing now
Here is some singsnapper friends..Awsome singers:
I start with my friend Tom who passed a few days ago:
Sweet Wilma from Tennese sings duets with me here.Nice going Wilma:
Another duet from Wilma and me:
Here is some fantastic songs by Joanne. My good friend from Ontario, Canada:
LIsten to this fantastic entertainer.
Next ones are coming from my good SS sister Maria from Russia??
I love her voice.
My good friend dave from Glasgow in Scotland is a guitarist and singer and have hes own band in SS.He got hes studio in the garage..Listen to this.
More songs from my friends is coming later.
Thanks for listening.
Here is my cute cat Trigger ready for hunting mouses :)Look out Mouse..He sometimes bring the catch inside the house to show me.Very proud.Sometimes they are alive and i have to hunt them all aound my livingroom hehehe But i always keep the door close..But sometimes he is to fast for me hehehe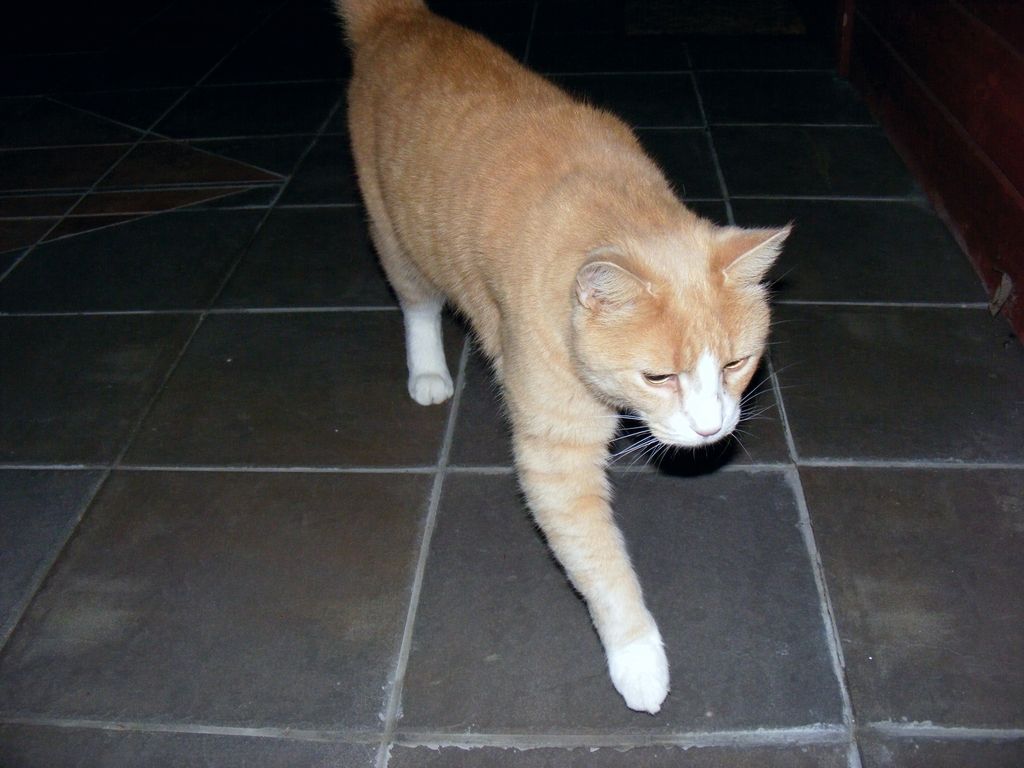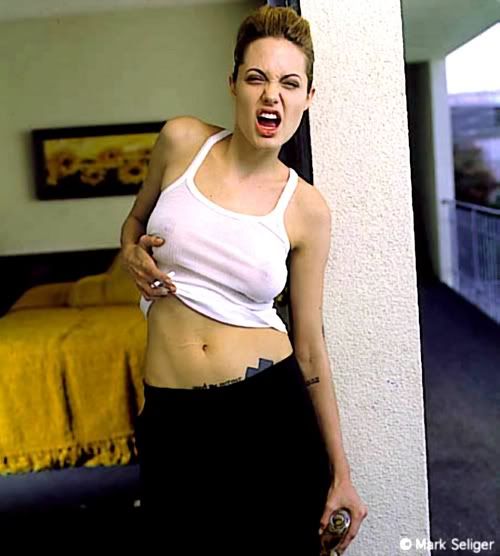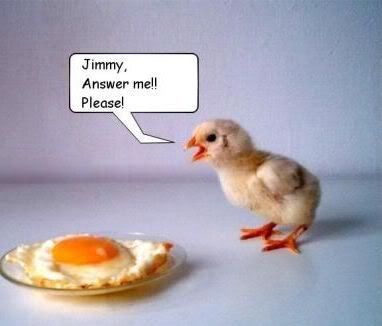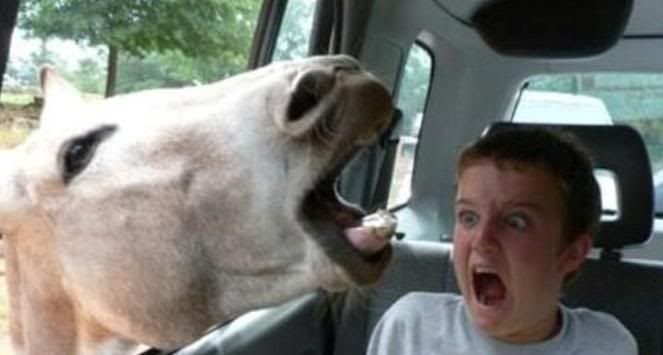 Big CAT!!!