TheatreGirl675's

Profile Page
TheatreGirl675 has been a SingSnap member since October 29, 2014. TheatreGirl675 has only made one recording.
Information Written by

TheatreGirl675
If my voice is sounding familiar, there's a reason for that!!!
I decided to start a separate account from my daughter, as it gets confusing over there. So, here it is.
My name is Adele. I'm a musical theatre buff, but grew up with classic rock and the old country standards.
I've got three amazing kids.
Xander & Vannah are the oldest, and appear on the other account you've possibly heard me on previously. They're living my dream on the stage, and have appeared in 9 professional long running shows already, at just 11 & 13 years old.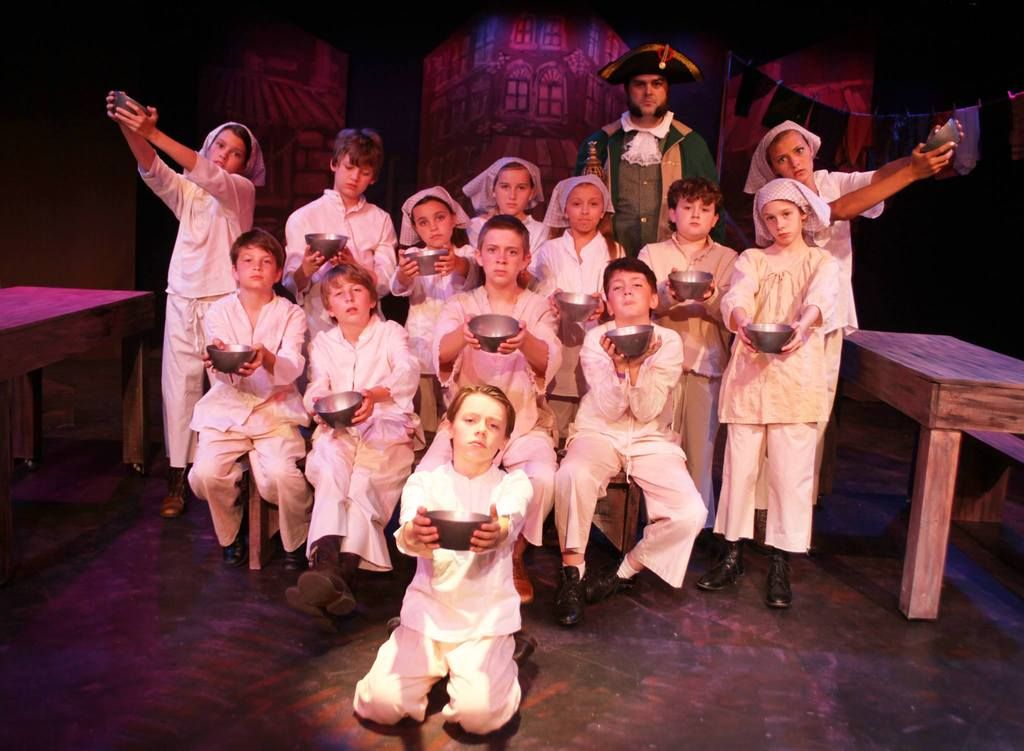 (Xander as Oliver front and center - Vannah as Orphan solo 3 - haha! tiny one on the right - and to her left is Xander's understudy for Oliver...who has been touring Broadway in Matilda. Pretty cool).
The littlest, Elijah, was born this past summer. His birth nearly took my life, so I've been praising the good Lord, and loving the life I was blessed to get to continue living since then.
He already loves music, and I can tell where he's headed as well.
All that said. If I'm new to you altogether...welcome! Glad you are here.