TENN_BABE41's

Profile Page
TENN_BABE41's real name is Dora Reed Lopez. Dora is 55 years old, is located in USA and has been a SingSnap member since April 11, 2007. She has a total of 87 public recordings that have been viewed 7,363 times and 11 achievement points.
TO THE ONES THAT HAS NOT NOTICED I HAVE GOTTEN MARRIED AND I'M JUST NOT ON SS LIKE I USE TO BE BUT THOUGHT ID LET YA ALL KNOW I MISS YA TAKE CARE AND GOD BLESS YOU ALL!!!!!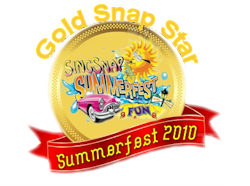 In loving memory of every cancer patient, family and friends who have lost their battle with cancer, and the ones who continue to conquer it! Put this on your page if you know someone who has or had cancer. Many won't copy and paste this. I did. Will you? ? APRIL IS CANCER MONTH ?10 hours ago
Some folks ride the train of life
Looking out the rear,
Watching miles of life roll by,
And marking every year.
They sit in sad remembrance,
Of wasted days gone by,
And curse their life for what it was,
And hang their head and cry.
But I don't concern myself with that,
I took a different vent,
I look forward to what life holds,
And not what has been spent.
So strap me to the engine,
As securely as I can be,
I want to be out on the front,
To see what I can see.
I want to feel the winds of change,
Blowing in my face,
I want to see what life unfolds,
As I move from place to place.
I want to see what's coming up,
Not looking at the past,
Life's too short for yesterdays,
It moves along too fast.
So if the ride gets bumpy,
While you are looking back,
Go up front, and you may find,
Your life has jumped the track.
It's all right to remember,
That's part of history,
But up front's where it's happening,
There's so much mystery.
The enjoyment of living,
Is not where we have been,
It's looking ever forward,
To another year and ten.
It's searching all the byways,
Never should you refrain,
For if you want to live your life,
You gotta drive the train!
~author unknown~
Thanks for the visit; and, don't forget, you gotta drive the train!
Tomorrow Starts Without Me
If tomorrow starts without me, And I'm not there to see,
If the sun should rise and find your eyes all filled with tears forme;
I wish so much you wouldn't cry the way you did today,
While thinking of the many things, We didn't get to say.
I know how much you love me, As much as I love you,
And each time that you think of me, I know you'll miss me too;
But when tomorrow starts without me, Please try to understand,
That an angel came and called my name, And took me by the hand,
And said my place was ready, In heaven far above,
And that I'd have to leave behind, All those I dearly love.
But as I turned to walk away, A tear fell from my eye,
For all my life, I'd always thought, I didn't want to die.
I had so much to live for, So much left yet to do,
It seemed almost impossible, That I was leaving you.
I thought of all the yesterdays, The good ones and the bad,
I thought of all that we shared, And all the fun we had.
If I could relive yesterday, Just even for a while,
I'd say good-bye and kiss you and maybe see you smile.
But then I fully realized, That this could never be,
For emptiness and memories, would take the place of me.
And when I thought of worldly things, I might miss come tomorrow,
I thought of you, and when I did, My heart was filled with sorrow.
But when I walked through heaven's gates, I felt so much at home.
When God looked down and smiled at me from His great golden throne,
He said, "This is eternity, And all I've promised you.
Today your life on earth is past, but here life starts anew.
I promise no tomorrow, But today will always last,
And since each day's the same way, There's no longing for the past.
You have been so faithful, So trusting and so true.
Though there were times you did some things, You knew you shouldn't do.
But you have been forgiven, and now at last you're free.
So won't you come and take my hand, and share my life with me?
So when tomorrow starts without me, don't think we're far apart,
For every time you think of me, I'm right here, in your heart."
Send this to all those you care about..and back to the one who sent it
because you never know what's going to happen tomorrow...Show them how
you care, before it's too late... May God watch over you and your family
now and always. There is no right time to do the wrong thing.....there is no wrong
time to tell someone you care.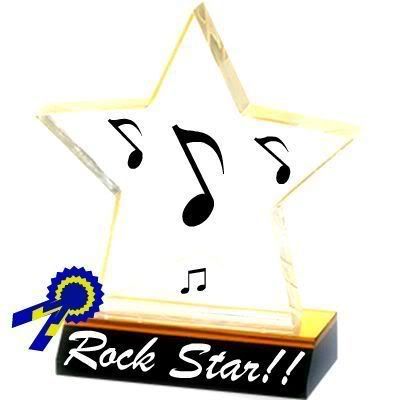 I LOVE TO SING AND MAKE OTHERS SMILE
SO IM HERE TO STAY
HUGGSSS TO ALL !!!!!!!!


Got a friend
heart of gold
always kind.
never cold.
listenes well.
laughs out loud
got this friend.
makes me proud.
Here today and
maybe gone tomorrow.
Know this for sure
iffin u ever feel low think of me
to allow me to help pick you up
with all my love & laughs Dora
SO PLEASE BY ALL MEANS KEEP SINGING AND THANK YOU FOR STOPPING BY SMILES:>))
IM HAVING A BALL THUS FAR

imikimi - sharing creativity