stinger381's HTML Profile
<
I'm just a happily married 44 year old country boy in Alabama with two awesome kids. I love to sing duets and country ballads but will step out every now and then and sing pop and rock. I love this site, it is awesome and I have really heard some great singing here.
imikimi - sharing creativity
imikimi - Customize Your World!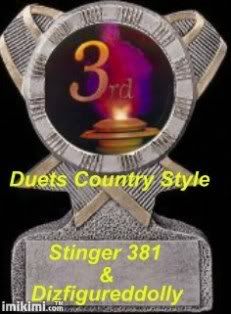 Here are some of my open duets, I hope you will join me sometime!

"Don't You Wanna Stay"
"Have You Ever Been Lonely"
"He Drinks Tequilla"




Why isn't this in the Hall of Fame? Oh it's because I'm singing ! Cully is fantastic!


This one was really cute, I thought! You have to love a Dean Martin song!



I really love this song and what a great partner to sing with!