s

i

n

g

i

n

g

s

i

s

t

e

r

5

7

'

s

Profile Page
singingsister57's real name is Julie J. Julie is 60 years old, is located in Pennsylvania / USA and has been a SingSnap member since May 14, 2007. She has a total of 3,656 public recordings that have been viewed 81,192 times and 1,073 achievement points.
May 14, 2007 -- May 14, 2017
MY MOTTO CONCERNING SINGING COMES FROM THE LYRICS OF A CARPENTERS SONG:
"SING! SING A SONG! SING OUT LOUD! SING OUT STRONG! DON'T WORRY THAT IT'S NOT
GOOD ENOUGH FOR ANYONE ELSE TO HEAR. JUST SING! SING A SONG!"
THE SILLY SIDE OF SINGINGSISTER57
I'M NOT MUCH INTO CONTESTS, BUT I'VE ENTERED A HANDFUL OF THEM. THE MOST DIFFICULT ONE WAS CALLED "THIS SONG SHOULD HAVE BEEN A DUET". THE DUET PARTNERS WERE TO SING SONGS THAT USED THE HARMONY FUNCTION MANY TIMES TO HAVE MULTIPLE LEVELS OF HARMONY. THE TWO BANNERS ON THE TOP ARE THE ONES THAT MY DUET PARTNER AND I WERE AWARDED FOR THAT CONTEST. THE BOTTOM TWO BANNERS WERE AWARDED TO ME IN ONE OF THE MOST FUN CONTESTS I'VE BEEN IN WITH THE NICEST HOSTS.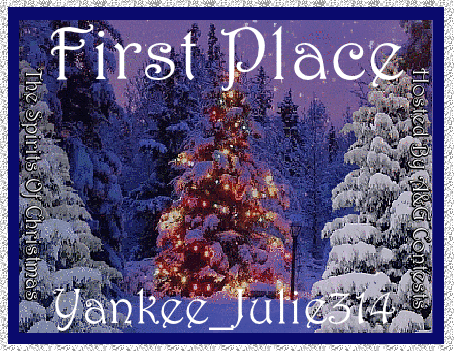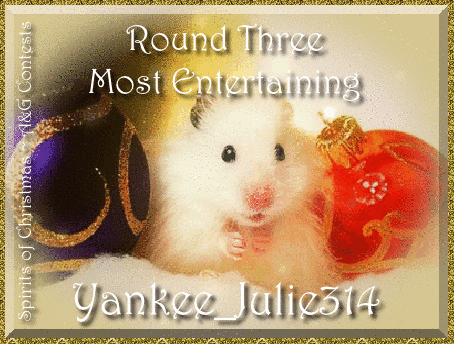 THIS ONE IS FROM A CONTEST THAT WAS SPONSORED BY SINGSNAP AND NOT BY MEMBERS, SO THERE WERE REAL PRIZES AWARDED. WHEN MEMBERS HOST CONTESTS, THE WINNER RECEIVED BANNERS AS THEIR PRIZE. NEEDLESS TO SAY, THERE WERE HUNDREDS OF PEOPLE WHO ENTERED A CHANCE TO WIN CASH AND FREE MEMBERSHIPS. I WAS ELIMINATED AFTER A FEW ROUNDS, BUT BECAUSE THE OWNER OF THE SITE ADDED A TWIST I WAS CHOSEN ALONG WITH TWO OTHERS, TO CONTINUE IN THE COMPETITION. I DIDN'T GO ANY FURTHER, BUT I WAS GIVEN $100 FOR BEING CHOSEN AS ONE OF THE THREE. I USED IT TO BUY A NEW MIXER.