s

i

n

g

i

n

g

s

i

s

t

e

r

5

7

'

s

Profile Page
singingsister57's real name is Julie J. Julie is 60 years old, is located in Pennsylvania / USA and has been a SingSnap member since May 14, 2007. She has a total of 3,736 public recordings that have been viewed 83,445 times and 1,107 achievement points.
UPDATE ON MY SON: October 4, 2017 (Transplant August 10, 2017)
Hey, folks. This will probably be my last update on my son, Jeremy, unless anything significant should happen. He is doing so well! He no longer has pain and his temperature has remained normal for over a month. He is now sleeping in his room and he has been going out some since he is permitted to drive short distances. They still have him getting blood drawn once a week so they can monitor his anti-rejection med levels. Sometimes they reduce the dose and sometimes they bring it back to the previous level. That is normal at this stage.
His skin color looks fantastic! It's been years since he's not been at least a little jaundiced and at times the jaundice was so bad when he had infection that his skin was almost green. Every week that he has labs drawn, his bilirubin had been getting closer to normal. As of this past Monday, he now has normal levels of bilirubin. Some of his other liver enzymes are still fluctuating, but that is normal considering it's not quite two months since his transplant. It's so wonderful to see the whites of his eyes with not one little bit of yellow in them! It still gets me emotional when I think about how much God loves us and has been with Jeremy!
Thank you all so much for your prayers and thoughts for Jeremy. I have no doubt in my mind that this was more than just the normal healing process. The doctors told us that his severe aches and pains would gradually get better and better, but not to expect him to feel more like himself for three to four months. It seemed that one week he was still in a lot of pain and having trouble with breathing, and in the next week or two, he was feeling great! I believe that is from the prayers of all of our friends and family. Thank you all so much for reading my updates and for your thoughts and prayers. God is so good!
UPDATE ON MY SON: August 22, 2017 (Transplant August 10, 2017)
First the good news. They aren't wanting to see Jeremy for a week now. He has been going into Pittsburgh every 2 to 4 days. More good news. Without getting into too detailed of an explanation of lab results, I'll just say that Jeremy's liver functions look like they are returning to the functioning of a normal liver. It should get better as the piece of liver grows to the size of a full-sized liver.
As for the other things we've been concerned about. They want Jeremy to record his temperature every four hours to see what is going on with that. Last night his temp was 100.5. It's been going back and forth between normal and 99 point something except for that higher one last night. They also drew blood for cultures.Those will take a few days to grow to see what, if anything is going on.
As far as his pain and the fluid buildup in his feet, legs and lower back, they just keep saying it's going to take time. It could take a few months before he's getting back to normal in those areas. Ok this was too long, like always, but many people ask me details questions and this is just so much easier to answer everyone at once. Thank you for your continued prayers. God is so good.
UPDATE ON MY SON: August 19, 2017 (Transplant August 10, 2017)
There has been a setback in my son's progress. He is right now on his way to the transplant clinic. He had an appointment today anyway. He has a slight fever. The swelling has never gone down in his legs and feet, but last night when he got the fever his feet and ankles swelled so much that he can't get his socks on and had to remove the laces from his shoes. It is really hurting him to walk. He's been in a lot of pain since he came home, but it started to subside when the nurse who comes to check his dressings convinced him that he needs to take the highest dose of the pain med for a while and not worry about becoming addicted. She assured him he wouldn't be on them long. That helped with the pain, and he would go in and out of sleep with it, but he has never slept more than an hour at one time since he has been home.
It's ripping me apart that I can't be there with him, but I thank God for his friend Wendy who had volunteered to take him to the appointment. I don't know if he will be admitted or what will happen. I'm trying to trust that God will let the doctors find what's wrong and that this liver that seemed to be doing so well will not be rejected. It could be something as simple as changing meds around, but it could be very serious, too. Your thoughts, love and prayers have meant so much to our family. Thank you all.
UPDATE ON MY SON: August 15, 2017 (Transplant August 10, 2017)
I am praising God so much! Originally Jeremy was to be in the hospital for 2 weeks after liver transplant surgery. He is doing so well that he is now home after only 5 days! The nurse told me not to be worried about him coming home early. His doctor is very particular as to who he let's come home. She said that if there was even a tiny doubt, he would not let him go home. He just told me that his liver enzymes have all returned to the levels of a normal, healthy liver! It's been many years since we've seen those kind of numbers.
If you are one who believes in prayer and has the time, we now need prayers to help get people who can take him to and from his clinic appointments on Mondays and Thursdays which are a little over an hour away. I have not been able to drive for a few years and my husband can't see well enough to drive. God has always provided when he's had appointments every 3-6 months, but this is a lot to ask of others.
Another thing is that he would get stronger and can lose the fluid that has built up around his legs, hips, his one arm and his face. That should go with when he's off the steroids. They are just so pleased how he is getting around and eating well. The little piece of liver is growing well and should be full sized in a few month. It's working well far as a little liver goes and there is a lot of hope for full liver function. That's not something he has had in the whole 27 years he's been in this world.
And of course, we would ask for prayer that he stay healthy even though his system will now be immunosuppressive and that the body will not reject the new liver. Thank you all so much for your prayers and your love.
UPDATE ON MY SON: AUGUST 12, 2017 (TRANSPLANT AUGUST 10, 2017)
I'm so happy and thanking God. For those who are asking, my son Jeremy's transplant from a living donor was a great success on Thursday, August 10, 2017. The doctor's exact words were "It couldn't have gone any better." The little piece of liver from the donor will grow to almost a normal size in a few months. Jeremy was out of ICU the day after the transplant. They now have him walking as much as he wants to only two days after surgery. He's not in a whole lot of pain.
The donor is a young man who is a complete stranger. He's in his mid to late 20s like Jeremy with the same build, weight, height, and of course, blood type. What is so great about the timing is that the doctor said that Jeremy's liver looked really beat up. After all, it's been through an awful lot in 27 years. A week after the doctor called about the transplant Jeremy's skin began to get more and more jaundiced and he wasn't even sick. We believe that this was God's perfect timing. Most transplant patients are pretty sick when they finally receive their new livers from a deceased donor. Nobody had to lose his/her life for this.

Thank you, everyone, for your thoughts and prayers. We also pray for the donor whoever it is. Jeremy has a long road ahead to recovery, and there is always the concern of infection, bleeding or rejection, but he's already flirting with the nurses. That has to be a good sign, right? LOL
=============================================================================================
MY THOUGHTS CONCERNING LISTENING TO OTHERS
I have always tried to listen to everyone who leaves a comment on my recordings and if they listened to more than one, I'd try to return the favor. I would miss a few along the way, but generally, I just felt it was polite to return the favor. Well, after over 10 years in SingSnap, and meeting hundreds of people, I'm finding that almost impossible to do anymore and still be able to sing and have a "real life" with family. I honestly don't know how people who work could possibly listen to everyone.
I truly appreciate each comment that people leave on my songs as long as they are not copy and paste comments or graphics that have no personal comments along with them. I have made it a point not to listen back to folks who leave those kinds of comments unless I know they have a physical condition that restricts them being able to type much.
I want to let everyone know that I will not be listening to everyone who leaves a comment from now on. I do have loyal fans who visit me on a regular basis who I want to visit often. You don't have to come every day in order to get a return visit from me, but just realize that I won't always return the visit. I'm just going to concentrate on my friends who visit my songs fairly often. A few of my very dear friends DON'T visit my songs very often. I will still go to their songs because I love their singing and because I Know what's going on in their lives that keep them from listening more often.
Whether or not I listen to you on a regular basis has no reflection on your singing ability. And it doesn't mean I don't like you as a person. Nobody should feel offended. It's just a matter of me prioritizing my time between SingSnap and "real life" a little better. I no longer want to have to say that I'm "behind in my listening." I don't want to keep a list anymore. I'll still listen more than I sing, but I'm not going to spend so many hours listening.
I sing to relieve stress and forget about my problems. Lately I've been feeling like listening is more of a chore especially when I get into challenges. I never want to come to your songs with that attitude. I hope everyone understands. This might sound like a lot of drama, but I'm actually trying to avoid so much drama by explaining myself. Please feel free to stop coming to my songs if I don't go to yours as often if that's what you have to do. No hard feelings at all. Thanks! God bless!
May 14, 2007 -- May 14, 2017
MY MOTTO CONCERNING SINGING COMES FROM THE LYRICS OF A CARPENTERS SONG:
"SING! SING A SONG! SING OUT LOUD! SING OUT STRONG! DON'T WORRY THAT IT'S NOT
GOOD ENOUGH FOR ANYONE ELSE TO HEAR. JUST SING! SING A SONG!"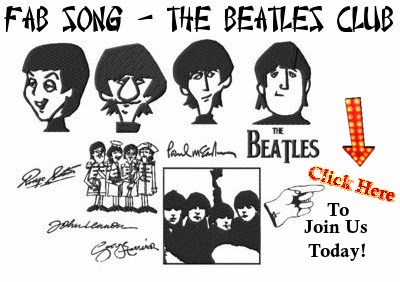 THE SILLY SIDE OF SINGINGSISTER57