Profile
LEVEL 66

(2016) I HAVE HAD TERRIBLE CATARACTS FOR OVER A YEAR NOW AND THEY GOT TO THE POINT WHERE I COULD NOT SEE ANYTHING, ALMOST TOTALLY BLIND. I COULD NOT SEE TO SING A SONG SO I HAVE BEEN GONE FOR AWHILE AND I APOLOGIZE FOR NOT NOTIFYING MY FRIENDS, BUT IT WAS SO HEARTBREAKING FOR ME NOT TO BE ABLE TO SING....I HAVE HAD TWO OPERATIONS AND NOW I CAN SEE CLEARLY (I think that's a song, lol) AND READY TO SING...PLEASE FORGIVE ME FOR JUST DISAPPEARING, I WAS IN A DEEP DEPRESSION...READY TO SING NOW AND HOPE YOU WILL FORGIVE ME!!~~Jo~~
(2017) Okay, so I got my cataracts removed and my computer bit the big one AGAIN!!! So tired of electronics! NOW EVERYTHING I HAVE IS BRAND NEW, MY MIC, MY HEADSET (though I have my doubts about that) and my computer I just walked into Sam's and bought! Geez, everytime I say I'm here, something else happens. Well now my husband is working on getting his cataracts removed and getting healthy, but thanks to my sister, my big surprise of having diabetes (and cataracts) is all under control now. She takes excellent care of me!! I should be good to go!! Oh I hope so!!~~~~
(2019)My youngest daughter Angela had a brain tumor that started in her central nervous system and into her C-7 vertebrae. She has been in constant pain with no relief and no way to have it removed due to finances and no insurance. She finally got insurance and ran into a $3000 deductible, so we did go fund me as much as we could and raised $700 and someone close donated the $2300 difference at the last minute, as she only had a month to live!! Her doctors predicted a 4 hour surgery which turned into almost 9, and said she wouldn't have the use of her right arm, but she excelled in everything and almost has the use of her had back now, thank you God! Had a lot of people praying and helping financially and she is going to be okay, and I got to spend almost a month in Texas, and now I find out I am going to be a great grand mother in August....wooohooo!!!
I am married, to the same wonderful man for 36 years now as of April 24 2019. We have three children----Autume, 39; Angela, 34, and Martin, 32! FIVE GRANDCHILDREN...Dilynn, 17, Kaylene, 16; Annastene 14, Tyler, 12 and Gabriel, 12 ! The twelve- year-olds are only 29 days apart!! WOW, HOW MUCH MORE COULD A GRANDMA ASK FOR?? My son got married in June of 2016, giving me a daughter in law and a 12 year old granddaughter!! So now there are 6 grandchildren!! (Plus their 4 puppies)
On April 2nd my brother Joseph committed suicide and left me with a broken heart. I will heal I am sure but it is going to take a lot of time. How do you get that Lonely?
DUETS ARE MY FAVORITE THING AND I DO A LOT OF "DRIVE-BY DUETTING" LOL...JUST FIND ONE I LIKE AND LOOK FOR SOMEONE WHO HAS SANG IT...ALWAYS LOVE HAVING SOMEONE FINISH MY DUETS AS WELL...BE SURE AND LET ME KNOW IF WE POST A DUET TOGETHER! I HAVE MET A LOT OF FRIENDS HERE, AND LOST A COUPLE. THIS IS ONE OF THE PLACES I COME WHEN I NEED TO GET AWAY FROM JUST ABOUT ANYTHING!!

SOME OF MY FAVORITE SONGS AND/OR DUETS! MY BABY SISTER, KATIE, SINGING "TEMPORARY HOME"

http://i1122.photobucket.com/albums/l537/Heartsings1/Singsnap%20Stuff/2013%20CONTESTS/Diva%20Duets%20March%202013/DIVADUETSMARTHATON2013WINNERSSINGINGMEMEANDBLUEANGEL69_zps8bc243cb.gif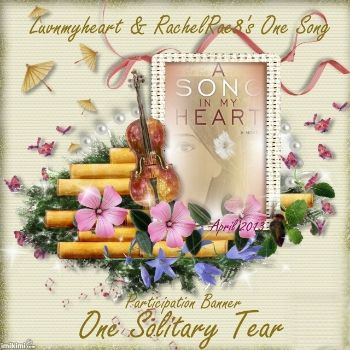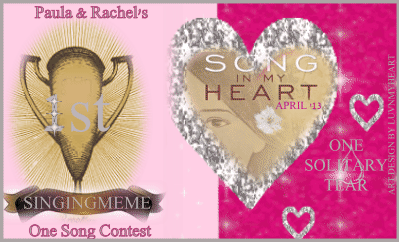 http://s1122.photobucket.com/user/Heartsings1/media/Singsnap%20Stuff/2013%20CONTESTS/One%20Song%20-%20One%20Solitary%20Tear/CONTESTANT9SINGINGMEME_zps7286ac56.gif.html
DAVECO, INDY_ROSSER, & 2 OTHERS, HIGHWAYMAN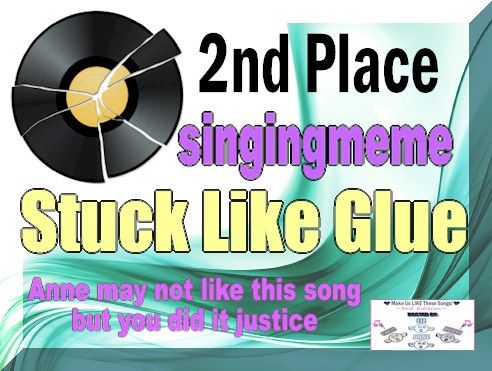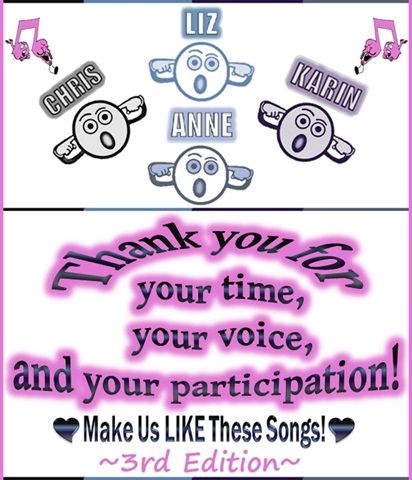 BlueAngel69, rachelrae8, singingmeme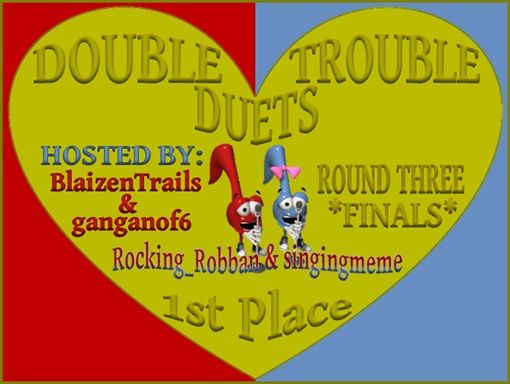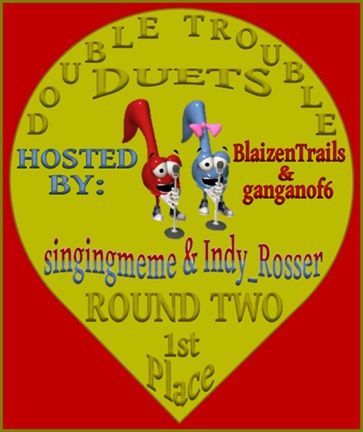 MY SON MARTIN ON YOUTUBE!!

THE FOLLOWING SONGS ARE DONE BY MY SON, MARTIN!