Profile
I'm married to my husband and soul-mate, and we are in our 26th year together. The last year or so has been extremely sad, as we lost 3 pets - our 17-year old cat Pixie last May (2018), then our 8-year-old dog Lyric in October from a heart condition, and our 18-year-old cat Chelsea in March of this year; I have 3 cats at present - Kaya is 10; Mandolin is 4, and our new baby ZiggyStardust is 6 months. I work at home and my pets are always with me. My dog was a gift to me from my husband on Mother's Day, 2010, just after I lost my mother in January. I have had many pets, usually 3 or more cats at any one time in 35 years, and have loved them all dearly. It's always difficult to lose them but I really do believe they have been as good for me as I for them.
I have been happy to nurture animals throughout my life. With all of the abandoned, neglected and suffering animals in this world, I have to constantly remind myself that there are MANY good and kind people on this Earth who treat animals humanely, protecting them from cruelty, greed, sport and trophy. I wish I could save them all.
Music and books have been my world since I was a small child, and helped with my shyness and insecurities. Once I began to sing, the rest of the world would disappear, and I would get lost in the books I read. These things were my escape. I am a published author of 2 children's books so far. I write all the time, and I am a qualified editor, meaning I do the job well. I love animals and all nature, history, knowledge, humor, art and beauty. I also enjoy gardening and food. I believe in Tolerance, Compassion and Kindness.

My parents came from the Big Band era so, along with musicals, those were my earliest influences. My sister introduced folk music to me and then I discovered Classic Rock 'n' Roll and Country, Rhythm and Blues and Soul. I am captured and enraptured by the abundantly moving world of melody, lyric and rhythm. Music is free, especially when it comes from within.
While I can say I have many favorite singers from all different genres, I love most the decades of the 50's, 60's, 70's and all Oldies but will admit to liking some of the newer songs I have heard.
If any 2 songs represent me, it is 'I Believe In Music' by Mac Davis and 'Music And Me' by Michael Jackson, 'though my all-time favorite song is probably 'Imagine'. Singing my songs are essential to my sanity and my life.

MUM, I LOVE you, MISS you and THINK OF YOU always (MAR. 13/1920 - JAN. 29/2010).
To my Dad and Baby, also gone, you are always in my heart.

WINTER BACKGROUND IS THE STREET ON WHICH WE LIVE.
BANNERS - 2019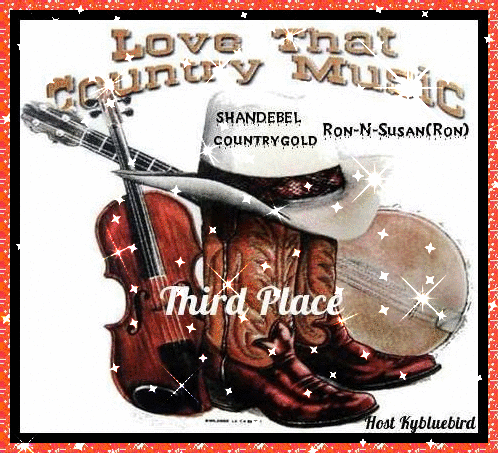 BANNERS - 2018
BANNERS - 2017
THANK YOU SO MUCH, SWEETIETLK (TERESA) - YOU WILL NEVER KNOW HOW MUCH IT MEANS TO ME GETTING THIS SPECIAL AWARD FOR MY SONG THAT I DEDICATED TO MY DAD, ON WHAT WOULD HAVE BEEN HIS 100TH BIRTHDAY.
BANNERS - 2016
BANNERS - 2015 AND PREVIOUS