Profile
LEVEL 34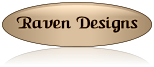 I live in a beautiful country Australia and been living here all my life, I have Italian parents who migrated to Australia when they were in their teens.
Been singing since I was a teenager and I love it! It kept me out of trouble and when I was having issues in my life it would help me deal with many things.
I love music, I also love dancing very much and many styles of dancing.
When indoors I love to sing, dance, gym, cooking and making jewellery or anything creative. Outdoors is what I do love the most and I visit the beach, park and take lots of nature hikes.
I thank God for His amazing grace, His guidance, His healing and His continuous love.