rwayne's HTML Profile
Hello Friends ! I married my soul-mate in 2000, Ronald W. Kinney. I've had the pleasure of listening & meeting some dear friends on SingSnap that have been so supportive to me, thank you for being there for me.

First things first - My gift of singing is a God given talent and some genes from my Dad and Mother. Met my husband, rwayne on May 7th, 1999 (ironically my parents wedding day back in 1955). I knew found that once in a life-time love. The Lord has blessed me in so many ways since I met Ronnie. You see I was 42, single and never had any children (of which I always dreamed of since I was 12). Ronnie & I met in a Karoake bar, how ironic huh? But what's more ironic...... I didn't want to go out that particular night. A close friend of mine called me at work that day & asked if I would join him at our favorite Karaoke club? I replied with "Nah, I don't think I'm up to it, I've had a stressful day at work & I'm so very tired." He pleaded with me to go, finally I said yes.

...........the story before was from my memory, and you know what they say about women, we remember EVERYTHING, not always true. Ronnie & I were chatting with his Mom, and she asked again about the night we met, I started telling the story and quickly Ronnie corrected me. I just knew I was right when I said I was at the Karoake bar before him, but I went back to my 1999 journal to prove him wrong and much to my surprise, he was right, below is the CORRECT story of how we met The way it was.....!

I arrived before my friend at Spotlight & sat at the bar. I was up on stage when Ronnie walked into the club and sat at the end of the bar. He sat about 4 bar stools away from me, Joel had not arrived yet, he was running late. I continued to sing as well as Ronnie. The first song he sang was Bobby Darin's, "Dream Lover". My friends say this is his "signature song" because it was the first song I ever heard him sing. An hour passed and we both each sang on stage along with others that were in the club. I sang my usual songs; Patsy Cline, Karen Carpenter & Connie Francis tunes. Ronnie complimented me every sing & said I had a beautiful voice. THEN, Ronnie asked if he could join me, I told him that I was meeting a friend but said he could. Ronnie and I began chatting about different subjects for about 30 minutes, then Joel came in & I introduced them. I explained to Ronnie that I had known Joel for 10 years. We all sat and visited. When Ronnie sang, I told Joel, "Gosh Ronnie is singing all the songs I really like and I love listening to him..... my heart skips a beat when he sings.... what's going on?" Every song he sang was a favorite of mine. As the evening past on and Ronnie was on stage, Joel pulled a good one on me, and said, "Susan, I'm going to leave now, Ron has his eye on you & is really listening to your singing, its time for me to leave." I told him NO, please don't go Joel, I'm so nervous, what will we talk about, I'm scared. He replied with "Susan just be yourself everything will be ok, you've been doing well so far". I was so nervous when Joel left but every word that was spoken between us was so tender & sweet. Ronnie thought that Joel and I were an item and I told him were were just friends. Get this, I mostly talked about my migraines that I have, while he talked about his 3 children. He began to tell me that he had been married for 18 years which ended in a divorce in 1996. He was doting on his 3 kids, Jason, Melissa & Ashley. He asked me for my phone number and asked me out on a date, and then walked me to my car like a real gentleman. Said he'd call me to confirm our date. I drove home in a daze not believing what the night had brought and to think I almost didn't go!

It was love at first sight for me. Our courtship was a whirl-wind. I had to keep "pinching" myself to see if I was dreaming! On August 7th, three months later he popped the question at Zales Jewelry Store, yes in a jewelry store, of course I said YES. We were married on April 29, 2000, he gave me the wedding of my dreams. I truly thought that I was going to live to be an "old maid" but my ship came in and on the ship was my prince charming. He's half of me, which makes me whole, I love him so much still today. I have welcomed his kids into my heart. He's an awesome Dad. "Our" kids have made me very proud and I've been blessed with 5 adorable grandchildren. Melissa has 3 daughters and is going to school to be a nurse. Ashley has a son who turned 5 October 21st of this year. I LOVE BEING A GRAND-MA (Sue-Sue is what they call me). My step-son married on April 24th, 2010 to a lovely girl who is now a part of our family. This is what makes our family whole -the children, I love them as though they were mine. I was able to have children but knew that I didn't want to raise a child on my own. I had some really hard knocks while in the dating scene, I never met anyone that was trust worthy or could give the love in return that I gave, that was until I met Ronnie, by that time I was in my 40's. We love our life together, but I always think about the "little life" that we could have shared.
On May 10, 2009, "Mothers Day" my dear Mother passed away. Ironically my Mother's roomate in the Nursing Home passed away within the hour. I lost my bestest friend that day. My Mother is once again joined with her daughter, my sibling (Cindy) who passed away at the young age of five. It's been 3 years since my Mothers passing, I still miss her so much, this year more than ever, since I've hurt my back. She was always there like all Mothers are when their children are sick. I've called her name so many times in my sleep wanting her to come to me for comfort to ease the pain... to tell me it will be ok "Hush, my sweet baby, I hear her saying to me.......I know she's there in spirit, but I want a miracle... I want to wake up to see her hovering over me with her arms stretched out to me. Just knowing that I am thinking this is comfort enough for me.
Mother would always worry about me working in the yard. Still today, I will be working in my flower garden and I will hear a faint whisper in my ear......, "Now Susan, don't over do it, you know when your out in the sun, working in your flower bed, you over-do-it and get a migraine, my love, go in and rest". I always took pictures of my flowers up to the hospice center to show her. Her favorite flowers were pansies'..... So in rememberance, I have planted pansies in my yard since 2010. I know she's smiling down on me.... thanking me for planting them. I loved being a kid, she was such a "Special Mom". My dear Aunt Pat, has taken over the role of Mother to my siblings & I, God Bless her. She was young when Debbie (my older sister) and I were born, there are so many pictures of her holding us. She is a very special warm person in my life. Our second cousin Thelma Jean has been very supportive as well, my Mother & her were like two peas in a pod ~ they loved each other so much. Thelma Jean would take Debbie & I with her out on her dates, now as a kid it don't git any funner' than that, WOW, growing up in the '60's and going on dates as a kid at 4 yrs old ...... we had so much fun !!!

Ronnie & I celebrated 12 years of marriage this year. Our love has only grown more with each year that we spend together. Ronnie is my lighthouse when there's a storm in the raging sea! He comforts me with his attentiveness, takes care of me.
I have lived most of my adult life here in the hectic City of Houston, but growing up we were a "traveling family" - not in the sense of just traveling but we moved often due to my Dad working in the "oil business". In other words, when the rig MOVED - we moved. I love being a TEXAN, George Strait is one of my favorite country artists, & as you can tell by my member name, I am crazy about Elvis, although rwayne does come first. I love singing and gardening (I love to watch things grow - "Flowers are Gods Way of Smiling"). I love family!
SingSnap has great talent out there. Keep on singing. While you are here, PLEASE sign my GUESTBOOK. And thanks for commenting on my singing! Please remember .... Life is too short for drama or petty things, so laugh hard, love truly & forgive quickly. Live while you are alive. Forgive now, those who made you cry. You might not get a second chance.

U P D A T E: September, 2012. I injured my back when we moved in May of 2012. I have 3 slippped/bulging discs (L3, L4 & L5). Have had 3 injections to date, but I've had no relief yet. On 10-11-12 (mmmmm what a date) I had an injection in my tail-bone in which my SI joint was "fused" with a heated needle. Visited a neurosurgeon on 10-23-12... surgery is suggested! Dancing With The Stars All-Stars #14 Season will be over, which means,
SURGERY IS SCHUDULED FOR 12-12-12.
Although I have never one 1st place any any contest here on SingSnap, I know I'm first place in my heart and in the heart of Ronnie ! I am proud to post all my trophies !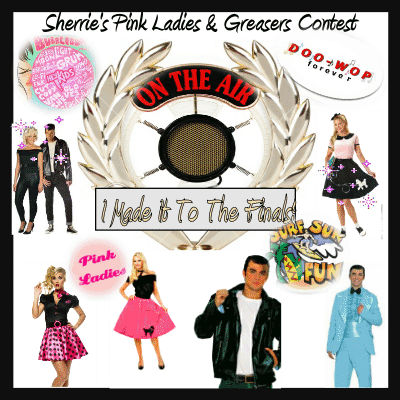 imikimi - sharing creativity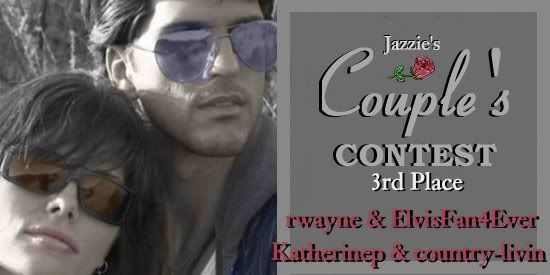 imikimi - sharing creativity