R

e

b

e

l

w

i

n

d

_

L

a

d

y

h

a

w

k

e

'

s

Profile Page
Rebelwind_Ladyhawke's real name is Sean & Penny Kavanagh. Sean & Penny is 52 years old, is located in New York / USA and has been a SingSnap member since December 6, 2009. He has a total of 236 public recordings that have been viewed 4,966 times and 249 achievement points.
Information Written by

R

e

b

e

l

w

i

n

d

_

L

a

d

y

h

a

w

k

e

45
What's it all worth?
As the snow flies, I hear the wind blow Visions pass through my eyes and thoughts enter my mind Where are the people that I've known? Is this the path to which I've been shown? Burning the bridges of life while you're standing in the middle you reach out and scream hoping this exit takes you to the land of dreams. As the snow flies, I can feel the frost bite Glowing lights, burning bright, cold and dark, starlit nights Ticking clocks, going tick tock, turning keys, clicking locks Was I the only one who was bad? Maybe I was the only one who was good? Should I scream? Or should I be silent? Maybe I'll wake up to find, this is all a crazy dream! As the snow flies, it touches the ground, turning anything white everything all around Words no longer seen, stone shaped rocks cover the scene above the geese fly in their flocks, again I hear ticking clocks, going tick tock Has time run out? Or has time just begun? Is this the path to which I was shown? What's this all about? What's it all worth? As the snow flies, alone I stand only a single man, lonely in the cold Wondering, worrying, wishing, till the sun shines again I can hear the blood pumping through my heart, its cold and dark I'm lonely and afraid, just trying to survive till dawn Through the eyes of a skeptic, through the soul of a sinner They call me a heretic, faith in you to have faith in me, head held Up high, I'll sacrifice myself, give it all for you and to my dying Breathe all my sacrifice happens before death There's a piercing pain in my ribs, I'm choking, coughing trying to catch my breathe Grasping, gasping, wishing to live and reaching for someone to help Wanting, waiting, pulling the hair from my scalp… Something's different now, something's happened, I... must be dead I am alone still but now I am not afraid, my whole life all I did Was try, a single tear to shed, so I cry A single to tear to shed, so I… die Inside my tomb, I lie, cramped and constricted, all alone I died They said that there was no way, why'd I try, why did I try? I punch, push, scream and yell, is there anyone there? Can you hear me? Let me out, let me give it one more try. I'll make them understand this time before I die, just let me out of my tomb Let me out of this tomb Outside my tomb, I look in at a lonely body, where is everybody? Why is there no one here? Have I been forgotten so soon? Does anyone love me? Doesn't someone care? I guess I was a sad sight, to watch me as I lie there. Outside, inside it doesn't really matter; I'm the only lonely One… Days turning gray, brown is the grass, singing songs, soft sounds, Trumpets of brass You and your love are giving me a pain in the ass Nights turning colder, leaves lie on the ground, powder white dust blown all around As the snow flies, you and all your love are bringing me down I've seen the planes, I've heard the bombs I've felt the world's collide; I've felt the bullets deep in my side War is in, peace is out, we're all going to lose, and now it rest in his hands Rest for the weary, rest in peace Who will win? This war of the power. Who will win? This war of the worlds. Shooting across the sky, they made contact on the other side, bringing to the sky a bolt of fire, that caused my eyes to cry…now my blue skies have gone and pain and suffering have come along, and those who survive will wish they had died. What will become of those who lived? What will they do? This war of the worlds was caused by foolish hate; this war of the worlds was a big mistake. This child's pain, this pain, our pain I can't stand the sight of you I don't believe in you Humiliation, hatred and discrimination You may not condone it but it ruins nations His and hers, Here and there Deaf, dumb and blind take a look in the mirror Again I hear the ticking clocks Has time run out? Or has time just begun? What's it all about? What's it all worth? Because This pain falls just like rain Upon the hearts of all we became What's it all worth? What's life to offer? So little time…again I hear those clocks, going tick tock. So many questions that it all complicates my mind I can hear you but I can't see you I can feel you but I can't touch you I can smell you because your scent still lingers And I can taste the blues It's been a long, long time since the path we chose We walked it no matter what we would find Easy come easy goes Our life came to be, we lived, we died, and we became a memory So again I say What's it all worth The pain; the child, his pain Looking for a reason to believe in you Can't seem to find anything but this pain It seems I'm never heard or maybe you don't listen to my words I wish I could explain, this pain I can't help but doubt, all I ever believed in I can't seem to see after all this time Why I must feel all this pain Looking for some answers, never getting a reply When you ask, you shall receive But here I am at my crossroad, begging on my knees This burden too much too unload, still no one answers my pleas Praying to end this life I call a cancer Sometimes hoping to find a cure but that's a lie I just want to know, what's it all worth? This pain, My pain is now your salvation I'll carry your burdens on a cross Made of sin and with this crown of thorns I'll be your king of kings, this I do for you My blood and body, I also give to you Take this cup and drink from it Take this bread and eat it Do this in memory of me. Please take this pain, take it from my heart, and release it from my soul Please forgive, accept my repent, and please hear my cry I want to be heaven sent from this pain… Oh father hear my cry, I'm ready to be crucified Take these sins; let it be the end of sacrilege and lies If this is what it takes? If this is what it's all worth?
object width="357" height="458">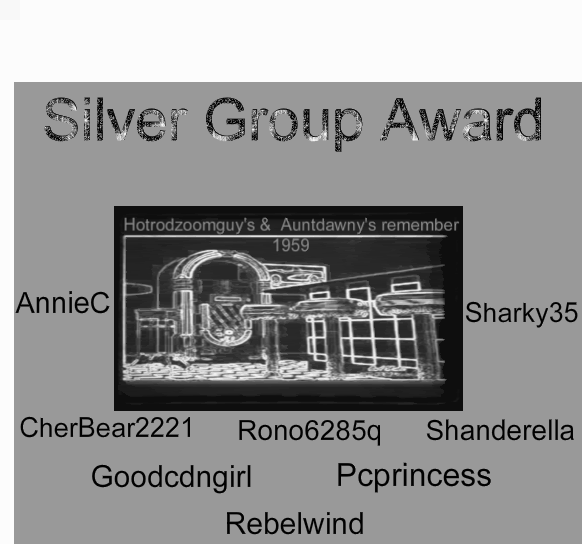 href="http://s1214.photobucket.com/albums/cc495/K-artskdk/?action=view&current=three_stooges_threestooge_4698ecb776cb3-1-6.gif" target="_blank">