p

r

i

c

e

l

e

s

s

_

j

e

n

n

'

s

Profile Page
My family and I are a Marine Corp family stationed in Florida. I am so very proud of him and his associates. It is because of these great men and women we can live in a free state, where we can make choices and have liberty. As for me, I am searching for a job currently and appearing on stage as much as humanly possible. Last year, I returned to stage after a 5 year hiatus. I had the privilege to play Mother in "Ragtime", as well as, Woman #1 in Jason Robert Brown's "Songs for a New World." The latter of the two being one of the hardest shows I've ever sung through. I was also able to perform one of Woman #2's songs "The Flagmaker, 1775" a song that really resonates within me. Currently, I am the lead/Scrooge character-esque in "The Great American Trailer Park Christmas Musical." It is a fairly new play and we are one of the first amateur groups to perform this piece. To sum it up, it is uber silliness at it's finest. Rehearsals started 2 weeks ago and we will put the show up late Nov early Dec. I perform with various organizations in my community both amateur and professional.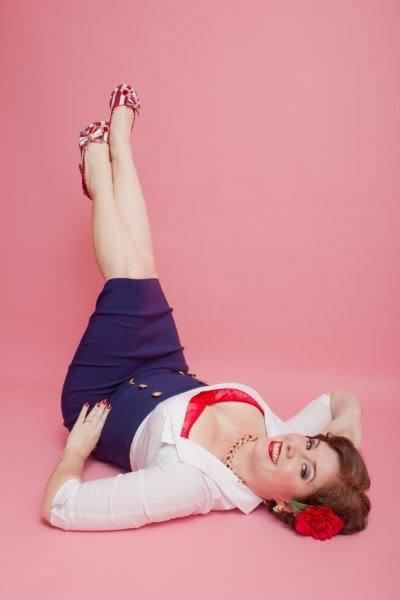 We have two children together, a daughter that is 7 and a son that is 3. In addition to our two children together I have two stepchildren that are: 18 and 17. Life is never dull! My three girls are all musical in some aspects. I have a dancer, a guitarist, and a musical theatre diva (kinda like me, I'm so proud!)
My background is littered with all types of musical performance. Perhaps my favorite would be musical theatre. I've performed with various theatre groups both amateur and professional. I stopped counting shows after 30, so I couldn't tell you exactly how many musicals or straight plays I have been in

My biggest musical inspirations draw from stage experience. It is such a big part of my identity. It is a legacy I've passed down to three of my children. My youngest will experience life on the stage this year as well in a walk on role.
Please be sure to check my open duets, I'd love to have you sing with me. I wish I had more time to listen. I'm a greedy gus a lot of the time and sing my poor little piggy self to death when I'm online

I'm trying to listen more though, I am floored at the talent we have here on SS. There is certainly more here than on any current radio station, it is appalling.
Banners - free slideshow maker with music
To view this animated banner you need to have Flash Player 9 or newer installed and JavaScript enabled. Create professional MySpace banners with BannerSnack banner making application.