Profile
LEVEL 37
Haven't been on SS for years ... decided to see if recordings were still there and they are. Last ones until recently were in 2012. Made some of my old recordings public and will probably be listening to some of my old favs and maybe finding some new ones.
I am Puerto Rican living in Texas now since 1976...so I guess that makes me a Texarican. Very happily married and have 3 wonderful children (1 biological) and 2 lovely grand-daughters. Love all kinds of music from latin to country to rock and alternative. A good song is a good song. I do feel the most comfortable singing jazzy numbers but I like to experiment with a lot of genres. I do this for FUN and when I visit a page and leave a comment...well it's from the heart and it truly is not necessary that you return the visit...don't get me wrong...visits and comments are appreciated and I enjoy them... but not expected. If you're into drama and petty gossip...please move on...not my thing. I don't take myself to seriously and love people that have a sense of humor and know how to laugh and sing from the heart. Remember it's always a good day when you start it or end it with a song. Happy Singing!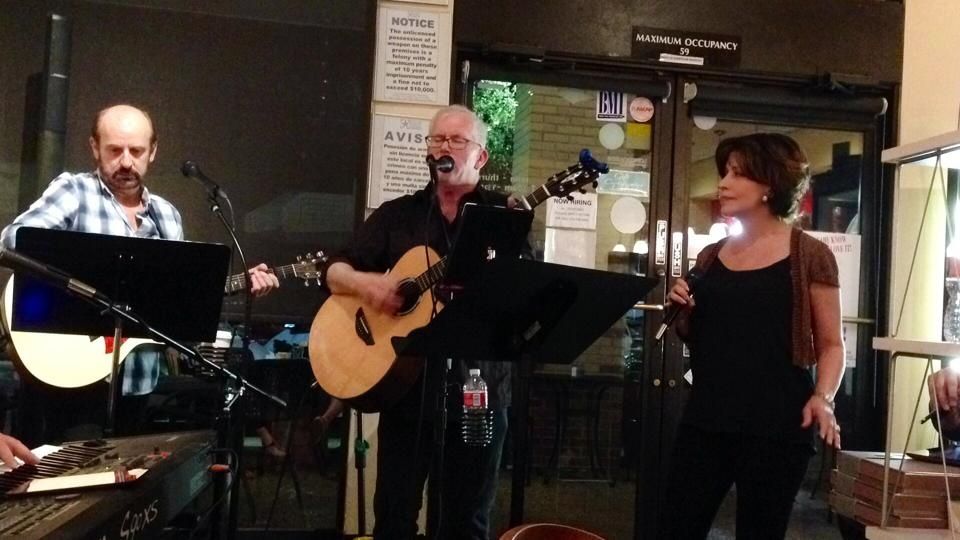 So much fun playing with this talented group. Richard on lead guitar and vocals. David - second guitar and vocals, Mark on keyboard and Sonia on the violin.

Cartoon me


The love of my life for the last 34 years.