pjhinid's

Profile Page
It is with a heavy heart I inform the SingSnap community of the passing of my wife PJHINID on the 10th of November 2015... It has been quite sometime since she had recorded due to her health, but I wish to thank everyone who's lives' she had touched with her truly Angelic voice, she loved to sing.

I grew up listening to mostly Country Music on the radio and 33 1/3 vinyl records. Artists like Jim Reeves, Patsy Cline, Loretta Lynn, Porter Wagoner, Merle Haggard, Charlie Pride, Dolly Parton, Tammy Wynette. I guess it's in my blood.
We lived way back in the country and we didn't have phones or tv until I was 10 or 11 years old. So we all sang on car rides, and entertained each other to help get through our chores faster.
I went to college with only the desire to learn how to write music "correctly" and ended up just a few credits shy of a K-12 music degree.
I was in several singing groups in college doing everything from Madrigal dinner theater, to show choir, to a travelling group called the Cantabliers. I also sang with just about any band that would let me get up on stage with them and even toured briefly with a local band to help support my music junkie splurges on guitars and instruments.
Those days went away when I got married to my first husband and had three kids in 4 1/2 years. But my love of singing never went away. Some of my fondest memories are of the time spent with my babies singing them to sleep.
I stopped singing for several years during a very sad time as my sister fought breast cancer. She was my mentor, best friend and my inspiration to keep growing with my music.
I followed in her footsteps to college to pursue music, but when life changed my direction, she always kept encouraging me to sing. After she passed away, I couldn't bring myself to sing for the longest time.
Until I realized I was not honoring her memory by holding back on the enjoyment of singing. So now, every time I sing, I smile knowing that she is listening once again!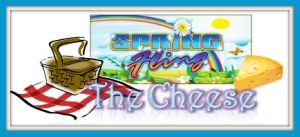 It is with a heavy heart I inform the SingSnap community of the passing of my wife PJHINID