noisypinkbubble's

Profile Page
noisypinkbubble is 36 years old, is located in United Kingdom and has been a SingSnap member since November 8, 2008. She has a total of 78 public recordings that have been viewed 7,194 times.
Information Written by

noisypinkbubble
Hiya, I'm Tracey and I'm from West Yorks in the United Kingdom. I'm 27, I spend most of my time working or cleaning my house! I usually lose my voice over a weekend due to my weakness for mixing tribute bands with Malibu and Coke!
Joined this here Singsnap after SarahSnuffles told us all about it on a forum, and realised no longer did I have to badger people into going to dingy karaoke nights with me!
In Shanda's recent Bush Bash Quickie Contest, all the contestants voted for the winner and by some freak chance of fate it was me, with Glycerine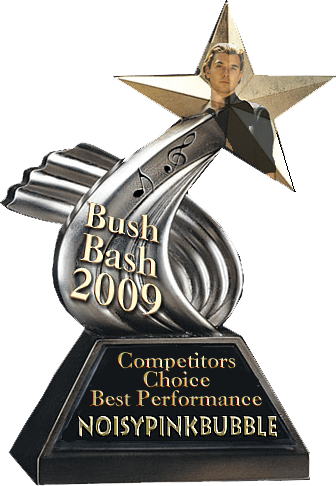 A few other banners I've received from contests I've done varying degrees in: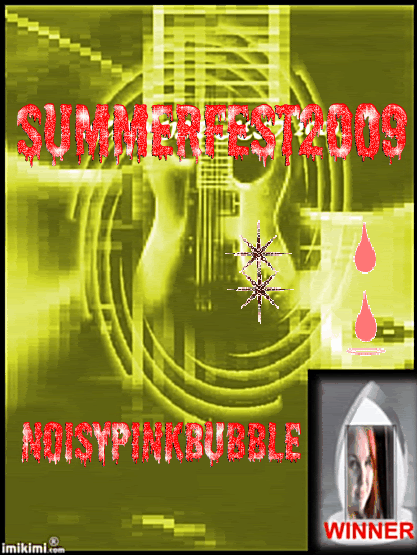 I won the banner above for being one of the winners in Tirza's SUMMER FEST Contest, the song I sang in the final was Radiohead - Paranoid Android
I won the banner above for this sing in the Kings of Music contest... Bohemian Rhapsody It's also the first time I was ever in the HOF!
I had to make a Queen banner as part of the round, this was mine (I'm rusty with photoshop so was very pleased they liked it!)
I won the following for participation in the second "What's My Theme" Contest
And I won this special recognition banner for my participation in the 3rd What's My Theme Contest