newfygirl's

Profile Page
newfygirl's real name is Linda Murphy. Linda is 58 years old, is located in Newfoundland and Labrador / Canada and has been a SingSnap member since December 30, 2006. She has a total of 49 public recordings that have been viewed 3,465 times and 81 achievement points.
Information Written by

newfygirl

17
I wrote this and read it at dad's funeral last week......

John Michael Murphy
A child born to James and Mary (nee Walsh) Murphy, May 26th 1930
He was 9 years old when he moved to Logy Bay from Signal Hill he attended St. Joseph's School and St. Francis of Assisi for a short time and also Bally Hally School.
He grew up enjoying his life, worked hard from the age of 14, dad didn't have much education but he worked hard all of his life to feed and clothe us, we didn't need much because he and mom taught us as long as we had each other we don't need much more.
Dad met mom and he would walk to Majors Path they would spend a lot of their time together going to the dances and movies, mom was 18 and dad 21 when they married, where they started out their young lives together full of love and hope for their future. As their love grew so did their family, 9 children, 9 grandchildren and one great granddaughter later their love and devotion to each other is still strong. I always think of dad being an only child and look at the family he has. Each and every one of us with our own personalities and strengths and the love from our parents have strengthened our bond together that it will never be separated.
.../2
Dad was proud of each and every one of us, he may not have said it often but I could see it in his eyes, a moment never went by that you wouldn't see the light shine in dad's eyes when we visited.
Dad was our friend, confidant and especially our loving father. He showed his love every day, he was proud of all of us, there were no favourites he loved each and every one of us the same.
He loved the music that was in our family we had a lot of good times with family parties, the accordians, guitars whatever was there was played. He loved to dance, I especially remember the times at the Commodore when John was playing, and he sure could cut the rug. I remember every time I would dance with him he would count out the steps...One Two....One Two. I guess dad is counting out new steps now up in God's great ballroom.
As the years went by dad started looking a little weary, time had taken its toll on him, but he was always the strong man inside that we knew and loved, he never complained about his sickness he took it with a grain of salt.
Dad was in the hospital for one month he still had the smile and welcome that he always gave us, every time I went to visit he asked where was mom, I said "she will be here soon" and he was content with that.
On July 17th at approximately 10 PM dad took his last breath with almost all the family around him.
GOD SAW YOU GETTING TIRED
God saw you getting tired, when a cure was not to be
So he wrapped his arms around you and whispered come to me
You didn't deserve what you went through, so he gave you rest
God's garden must be beautiful, he only takes the best
And when I saw you sleeping so peaceful and free from pain
I could not wish you back again to suffer that again.
Unknown Author
Rest In Peace Dad - We Love You
="true">
An Irishman, is stumbling through the woods, totally drunk, when he
comes upon a preacher
baptising people in the river.
He proceeds to walk into the water and subsequently bumps into the preacher.
The preacher turns around and is almost overcome by the smell of
alcohol, whereupon he asks the drunk,
'Are you ready to find Jesus?'
The drunk shouts, 'Yes, oi am.'
So the preacher grabs him and dunks him in the water.
He pulls him up and asks the drunk, 'Brother have you found Jesus?'
The drunk replies, 'No, oi haven't found Jesus.'
The preacher shocked at the answer, dunks him into the water again for a
little longer.
He again pulls him out of the water and asks again, 'Have you found
Jesus me brother?'
The drunk again answers, 'No,oi I haven't found Jesus.'
By this time the preacher is at his wits end and dunks the drunk in the
water again ---
but this time holds him down for about 30 seconds and when he begins
kicking his arms and legs he pulls him up.
The preacher again asks the drunk, 'For the love of God have you found
Jesus yet.?'
(Are you ready for this????)
The drunk wipes his eyes and catches his breath and says to the
preacher, 'Are ya sure dis is where he fell in?' hahahaha
................................................................................................................Just wanted to let you know, when I listen to a song I listen from start to end, I may click my comments a bit too fast but I always listen to the whole song, I am not the greatest with words but I try my best and every comment is from my heart and alot of the times I search for the right graphic to put into a song. So everyone have fun and don't get stressed over comments because there is too much other things in life to stress over than a couple of comments on a song...Love and huggs to everyone....Linda
http://www.greatdanepro.com/Dear%20Jesus/index.htm
Here's one of frozen waves in Newfoundland
Buddy Wassisname and the other fellers the next 2
This is my brother John singing, he used to have a band called Whitehorse, I think he is AWESOME...then again I may be biased....(LOL)
...................LONG MAY YOUR BIG JIB DRAW..................
src="http://www.youtube.com/v/NWI5uA4c9Es" type="application/x-shockwave-flash" wmode="transparent" width="425" height="350">
I am a single mom of a 15 year old son, whom I adore, and I have been retired from the Canadian Forces now for nine years. I Love to sing and enjoy listening to music. I just absolutely love this site.
I have Fibromyalgia so sometimes I am in alot of pain so I don't be on the computer, during my bad days, but when I am feeling good I try to catch up with everyone that I have missed, so just remember I am thinking about my SS friends and always wish you the best....
Myspace Backgrounds
Myspace Layouts
http://i169.photobucket.com/albums/u227/carlosbatac/thGlitterButterfly.gif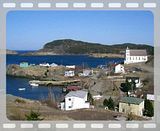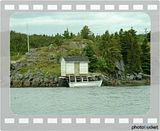 Get Your Own Chat Box! Go Large!
.glitters { Code Generated by Glitter Graphics }
table, tr, td { background-color: transparent; border: none; border-width: 0; }
body {