Profile
LEVEL 31
Source : http://www.allgraphics123.com/comments/easter/


Uber Comments
I have been a member of singsnap since it was in BETA and has seen alot of changes over the years, many friends have come and gone but one thing that is for certain it is the greatest karaoke site on the web (in my opinion) I have always loved this site. I love singing, I am not the best at it, but I enjoy it, I love listening to other singers and I love the friendship I have formed over the years with many SingSnappers..
="true">
An Irishman, is stumbling through the woods, totally drunk, when he
comes upon a preacher
baptising people in the river.
He proceeds to walk into the water and subsequently bumps into the preacher.
The preacher turns around and is almost overcome by the smell of
alcohol, whereupon he asks the drunk,
'Are you ready to find Jesus?'
The drunk shouts, 'Yes, oi am.'
So the preacher grabs him and dunks him in the water.
He pulls him up and asks the drunk, 'Brother have you found Jesus?'
The drunk replies, 'No, oi haven't found Jesus.'
The preacher shocked at the answer, dunks him into the water again for a
little longer.
He again pulls him out of the water and asks again, 'Have you found
Jesus me brother?'
The drunk again answers, 'No,oi I haven't found Jesus.'
By this time the preacher is at his wits end and dunks the drunk in the
water again ---
but this time holds him down for about 30 seconds and when he begins
kicking his arms and legs he pulls him up.
The preacher again asks the drunk, 'For the love of God have you found
Jesus yet.?'
(Are you ready for this????)
The drunk wipes his eyes and catches his breath and says to the
preacher, 'Are ya sure dis is where he fell in?' hahahaha
>
...................LONG MAY YOUR BIG JIB DRAW..................
src="http://www.youtube.com/v/NWI5uA4c9Es" type="application/x-shockwave-flash" wmode="transparent" width="425" height="350">
Myspace Backgrounds
Myspace Layouts
http://i169.photobucket.com/albums/u227/carlosbatac/thGlitterButterfly.gif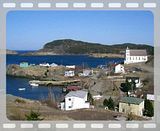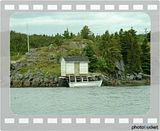 Get Your Own Chat Box! Go Large!
.glitters { Code Generated by Glitter Graphics }
table, tr, td { background-color: transparent; border: none; border-width: 0; }
body {