Profile
LEVEL 55
I've always loved to sing. I think the first time I sang in front of anyone was when I was 6 years old or so. I sang with my older sister (Theresajoy) in front of church and we sang "At Calvary".
That began many years of singing in church and singing along with the radio. I've sung with duets, trios, an accapella choir, ensembles and many other groups. Singing is my outlet.....it gets me through many tough times and can lift me up like few other things do.
I have three sisters who sing on here and you'll not be sorry if you check them out. They are Theresajoy, HauntedByWater, and babysister. I am a cancer survivor, but am on disability now.
Singing gets me through the tough days. I hope my singing can bring some enjoyment to someone out there!
It is definitely no secret what God can do! My life is a witness to that!! I recently wrote a book telling about all the things I have been through and what God has done for me. My book is called "A Blessed Life" by Paula Kay. It can be purchased at www.XulonPress.com/Bookstore , or www.Amazon.com , or www.BarnesandNoble.com
Here is the text from the back of my book:
"Life can be full of struggles, and may throw many curveballs. Mine certainly did, including: Abuse, Assault, Cancer, Divorce and many other challenges. God has been so good to me. He blessed me with a wonderful family, and a Godly heritage. I took much of that for granted until later in my life. God had His hand on me even when I refused to let Him have control of my life. God doesn't promise to remove our struggles, but He does promise His grace to get us through them. If one person is helped by reading my story, then every minute of my struggle was worthwhile!
But he said to me, "My grace is sufficient for you, for my power is made perfect in weakness." Therefore, I will boast all the more gladly about my weaknesses, so that Christ's power may rest on me.
2 Corinthians 12:9 NIV"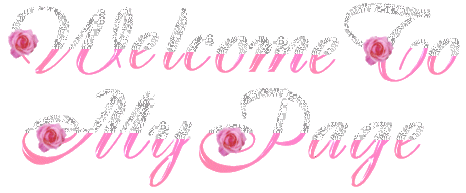 glitter-graphics.com
This next gentleman that joined me in song has now gone on to be with our Friend Jesus....wanted to place it on my page as a tribute to him. I know he's now singing in the angel choirs!