Profile
LEVEL 37

What does your birth month say about you?
My name is Linda Payne (MIZSHUTTERBUG), I'm from southeastern Wisconsin and I just enjoy singing. Never had any vocal training whatsoever so this is just for fun. Plus it's relaxing to me and therapy for all the stress/health issues in my life right now.
SAD UPDATE: As many of you know, my mother had lived with me for almost 3 years. Well on Monday, November 2, 2015 she passed away. I am devastated and grieving horribly. Being the only child makes it worse...there really is no one to console me that grew up with my mom and I. Realizing this will be the very first Christmas without my mother since I was born is heart wrenching to me. I am not taking this well, even though I know she is in a better place now. I have also been having some health issues this past week since her death that have me pretty worried. Please send your prayers my way.
I so enjoy listening to a fellow Singsnapper belt out a tune! I hope you enjoy the songs I do record. There's nothing better than reading the comment a listener has posted after hearing one of my songs. Smiles and happy times!! A hearty thanks to all of you who do take the time to post your appreciation of my music!
As far as my singing goes...not always do I have the most confidence in myself but I give it a whirl. And being here on Singsnap with all the wonderful people I've met since 2008 has been one of the best experiences of my life. Has brought me so much joy and I don't know what I would do without it now.
I recently opened up my first Resale Shop called Snoopers Paradise LLC here in Racine, WI. That was a lifetime dream and I am just glad my mom got to enjoy it with me at least for one month (I opened on June 13th but on July 13th she went in the hospital and never got to see the shop again). It is great to meet so many wonderful people too. Being stuck behind a computer for so many years really makes me appreciate the public and actually selling stuff in person.
I am also a Wisconsin auctioneer by trade and I collect autographs of famous people. Been doing that since 1986. It is so great to hold something in your hand that someone you think so highly of has held in theirs and signed for you or even better a historical piece from way back or especially anything signed by my most favorite star - Marilyn Monroe, of which I own one piece.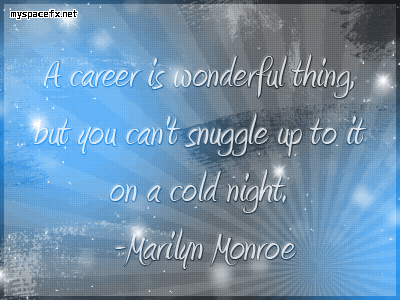 I enjoy the hours spent here on Singsnap and look forward to many more. It is also so much fun meeting new people and there have been a number of you who have touched my heart. Singsnap has literally opened up my "little world" into such a large one and I am thankful for being a part of it.Thanks for stopping by! Stay happy, healthy and Blessings to you all! My Mottos: "Life isn't about how to survive the storm, but how to dance in the rain"...."You can't help getting older, but you don't have to get OLD - George Burns"... And one more that I really like - "We can stay young by focusing on a dream instead of on a regret."