M

I

S

T

E

R

S

O

N

G

S

T

E

R

'

s

Profile Page
http://i58.tinypic.com/2liver6.jpg
IMG]http://i61.tinypic.com/4hzgns.jpg

http://i61.tinypic.com/2rpwep0.jpg

I BEG EVERYONE TO WATCH AND LISTEN TO THIS..
NOT ALL BATTLES ARE ON THE BATTLE GROUND..
THIS ABOUT A SOLDIER'S WIFE...GOD BLESS YOU.. http://www.singsnap.com/karaoke/r/af6363b27
THIS IS THE ''PRECIOUS CONNOR CLAPTON'' STORY FROM A SWEET NEW FRIEND OF MINE, RUBY (rkingkaraoke)..''WOULD YOU KNOW MY NAME'' WRITTEN BY HIS FATHER ERIC CLAPTON....SOO VERY SAD..http://www.singsnap.com/karaoke/r/b67b24429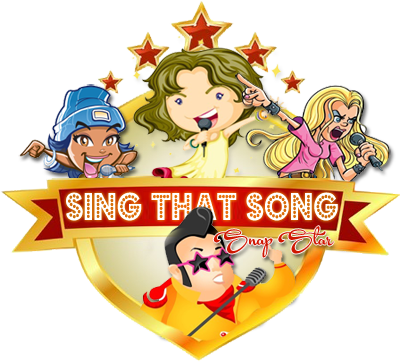 ONE CONTEST FOUR CHALLENGES



------------------------------------------------------------
As I approach my twilight years, I am struck by the inevitability that the party must end. And one clear, cold morning after I'm gone, ( and I pray our lord takes me home first ), my spouse will awaken in the warmth of our bedroom and realize that sometimes there isn't "anymore."No more hugs, no more special moments to celebrate together, no more phone calls just to chat, no more "just one minute." Sometimes,what we care about the most gets all used up and goes away, never to return before we can say good-bye, or say "I love you." So while we have it, its best we love it, care for it,fix it when it's broken and heal it when it's sick. This is true for marriage.....And old cars, and children with bad report cards, and dogs with bad hips, and aging parents and grandparents. We keep them because they are worth it, because we are worth it. Some things we keep -- like a best friend who moved away or a son-in-law after divorce. There are just some things that make us happy, no matter what. Life is important, like people we know who are special. And so, we keep them close! Suppose one morning you never wake up, do all your friends know how you really feel? The important thing is to let every one of your friends know your true feelings, even if you think they don't love you back. I'm 74 years old and still hanging on..So, just in case I'm gone tomorrow, please rest assured that I love you.
THREE THINGS THAT CANNOT BE LONG HIDDEN::
''THE SUN,THE MOON AND THE TRUTH
I love to sing, I love to hear others sing, and I love to sing with them, too!
I am still in love with my beautiful wife JANICE, who (after 53 short years) is, (and always will be) the love of my life.
I am here to sing and have fun.
I get too cute sometimes and try to be funny...That's just the way I am..
So lets keep singing
GOD BLESS YOU ALL....CHUCK