mellowtouch's

Profile Page
mellowtouch's real name is Rolando Reyes. Rolando is located in Philippines and has been a SingSnap member since February 10, 2009. He has a total of 82 public recordings that have been viewed 5,337 times and 54 achievement points.
Information Written by

mellowtouch

11
I retired from work before my 60th birthday and so glad that I have freed myself from the corporate world after all my 5 children finished college and now are professionals in their own chosen fields like me. I love to sing all kind of songs (classical, R and B, rock, jazz, gospel songs, ballads, etc...) that's why I don't try to sound like the original singer of the song. Singing and producing music videos of my song is just a hobby having so much time to spend after retirement.
Old as I am and knowing my limitations, I do not dream to be a professional singer, I'm just a karaoke junkie.

My winning entry:TAKE MY HAND PRECIOUS LORD
From the Chancellor of Judges's Desktop. (Listed according to scores)


272 Mellowtouch256 Dyandalin242 thelittlepecan242 BCHAL236 Pagegurl

My winning entry - Release Me (And Let Me Love Again)
Poppy wrote:
`````MELLOWTOUCH = 15SONGS IN 3 HOURS!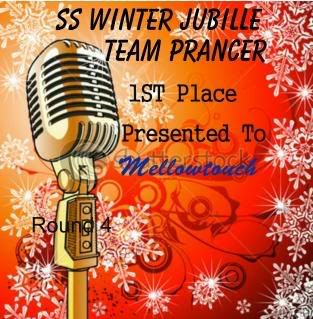 FINAL ROUND


finalist- mellowtouch and margeaux



ThankYou for passing by
View my page on Pinoy Singers Society

Visit SSROMANCE CLUB

I maintain two channels at youtube.com where I have posted hundreds of my songs: