Melissa06's

Profile Page
Melissa06 is 45 years old, is located in USA and has been a SingSnap member since November 1, 2006. She has a total of 93 public recordings that have been viewed 8,038 times and 1 achievement point.
Myspace Backgrounds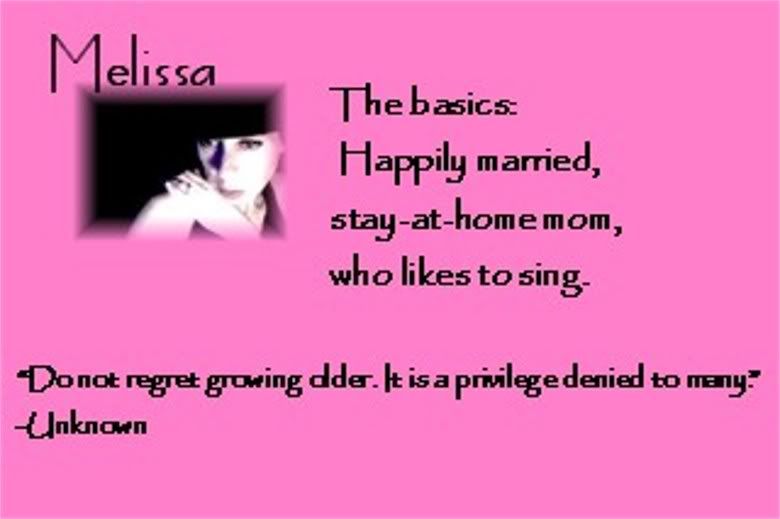 In loving memory of my son
March 1, 1989-April 18, 2007
<!-- Start of Flickr Badge -->
<!-- End of Flickr Badge -->
The states I've visited (in red):
create your own visited states map
or check out these Google Hacks.