Mel-Disco-Queen's

Profile Page
----------------------------------------------------------------------------------------

***I wanted to tell you all how much I have enjoyed sharing music with you, making great friends (some for life) and learning new and wonderful things about all of you. Some of you have joined me on Facebook, others I many never hear from again.
Just know that you are all in my prayers, and I especially pray that if you are 'believers' to please try to get as close to Jesus as you possibly can. Avoid all the silly distractions & diversions that are traps for your mind. Remember that prayer is your best defense against the enemy who is out to get us. (The spiritual enemy).
I truly believe we are in the last days...just watch the news!
"But terror will come on the earth and the sea, for the devil has come down to you in great anger, knowing that his time is short." (Revelation)
**I hope to meet you all in Heaven on that glorious day--when every eye will see Him and every tongue will confess He is GOD, in the clouds of glory surrounded by billions of angels, as He calls the dead to rise from their graves as the rest of us who are alive will be caught up in the air to join them!

And we will will live forever with our Lord and Saviour!
God bless you all! Love Melody Dawn

____________________________________________________________________________________________________________
MELODY DAWN - Pro Vocalist 30 years
____________________________________________________________________________________________________________
From her earliest memories Melody Dawn had been involved in Gospel, Motown, Soul & Funk music. From a small child growing up in church and church schools, music and singing have always been at the forefront of her life.
This lifetime passion developed into pursuing her career that spanned off and on into years of perfecting her singing and entertaining that took her half way around the world. She signed with Universal Attractions of NY, which continue to promote and manage some of the most famous artists and bands of the East Coast, including James Brown, Bobby Brown, The Stylistics, MC Hammer, Roy Ayers, The O'Jays, Lil' Wayne, Kurtis Blow, Morris Day and The Time and many more, from the early 50's to present.
Universal was promoting Melody Dawn as the "first White female to sing Soul & Funk". (This was a couple years before Teena Marie made her mark on the same path). Melody toured with Don Elliott, (formerly regular 'show opener', on tour with the Stylistics), throughout the East Coast and landed on a West Pac tour of the Far East, including the Singapore Hyatt Hotel. There she worked 7 nights a week due the high demand from audiences that would jam pack the Hotel Club, even being turned away on some nights. Everyone wanted to see the FUNKY American band! She even had the honor of singing for the USS Enterprise shipmates who were on their own West Pac tour and were running to see the only American Female in the area.
She also had the honor of playing in concert for thousands of Malaysians with the Maestro, "Barry White & the 'Love Unlimited Orchestra"'. That was one of the highlights of her life. Her band, The Don Elliott Review opened the concert with several current top Funk & Soul cover tunes that included Chaka Khan, Denise Williams, & The Commodores which made the audience scream for more. Mr. Barry White was a magician as he sat there, in his long white formal tails, and pearl white grand piano, with dozens of musicians in his orchestra. It was an honor just to share the same stage with him and an experience she will never forget.
One of her most sentimental experiences was being able to volunteer as the back-up singer for the 'Jackie Wilson Tribute Concert' held at Wiltern Theater in Hollywood in 1979. Mr. Wilson had collapsed a few years earlier on stage and had developed brain damage when he hit his head, and had been in a coma until his death around '84. It was quite an experience to walk the old dilapidated halls and dressing rooms of the basement that had held probably thousands of artists over the years, starting with Vaudeville. Everything was narrow and small in the back and underground basement dressing rooms. But the concert was alive and great! There was an impersonator, at the time, singing and dancing exactly like Jackie Wilson, and Melody shared the stage with another young jazz singer named Candy Royalle from NY.
Melody Dawn went on to play with other bands and toured locally in her home state of California where she eventually settled down to raise her only child Shane Roberts, who is now and actor, and an entrepreneur as a fitness trainer with his own studio gym on the side.
Melody Dawn has always been in high demand for weddings, parties, church programs and youth rallies & concerts for the last 20+ years.
She is available for any vocal work, most genres, (including 'spoken word' broadcasting and voice over support), all project support, and hooks, upon request.
~~~~~~~~~~~~~~~~~~~~~~~~~~~~~~~~~~~~~~~
Fandalism - Melody Dawn - Singer/Songwriter
Recorded LIVE SHOWS with Melody Dawn on UStream
~~~~~~~~~~~~~~~~~~~~~~~~~~~~~~~~~~~~~~~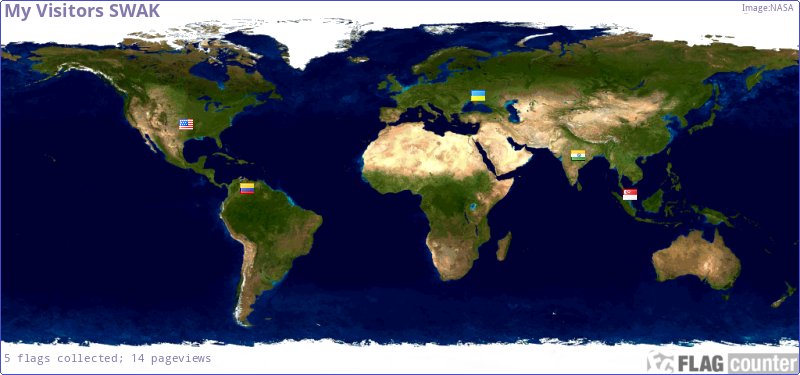 Free counters[color='#FF0059']He[color='#FE6600']ll[color='#E2FF00']o [color='#1BFF00']ev[color='#00FFB6']er[color='#008AFF']yo[color='#2E00FF']ne