Profile
LEVEL 62
Of all the opportunities to share my favorite by far was our 2019 Veterans Day recognition for the agency I work for at the Korean War Memorial. They go from memorial to memorial with speakers and singers and this was the one I was scheduled for. My granddaughters picked my song "Hero's Song" and though it wasn't quite what I had hoped, the lyrics and intent was just what it should have been. Honored to participate!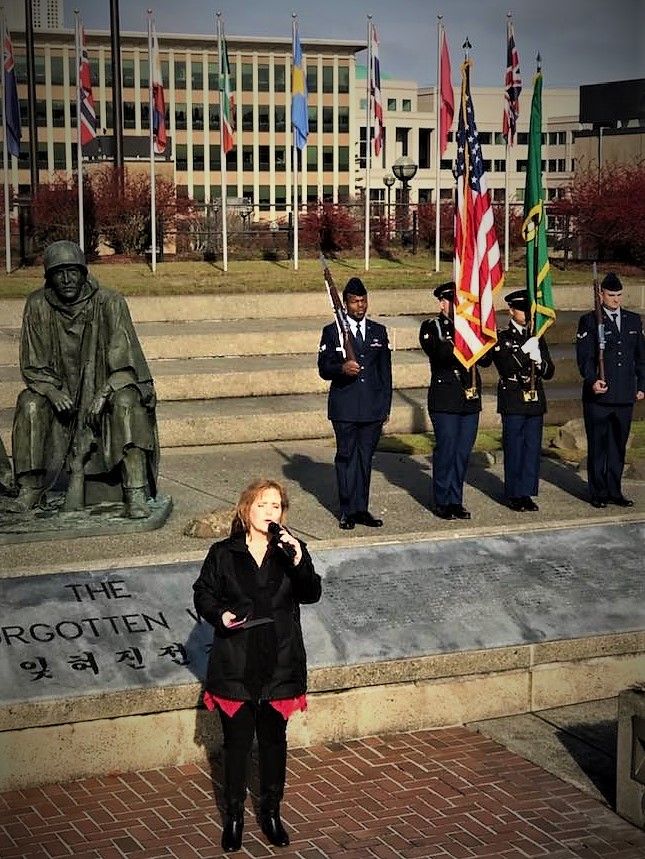 I genuinely appreciate having this site to sing and enjoy others singing. Such a blessing to have a place to go and join others in my love for music. ;0) And as many of you know I love, love, love the opportunity to try harmonies out here....
"Music is the Harmony of Life"
I love to sing, and I love to listen to others sing....if I have missed commenting please know that I try to have the time to do so and it doesn't always work. I completely enjoy stopping in and listening as often as I can. And really, we never really know what is going on beyond the computer screen in peoples lives....sometimes this place is simply a refuge from real life and all its complexities ;0)
Sing away........
God bless - Jeanette ;0)
Way out here they got a name for wind and rain and fire, the rain is Tess, the fire's Joe, and they call the wind Mariah