Profile
LEVEL 52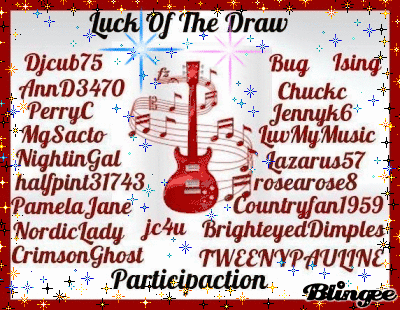 Hello Singsnappers....Music has always been a part of me! My family was quite musically inclined. Dad played drums, (jazz and dixieland band style) Both my brothers played guitar, piano and sang. I grew up hearing music from Frank Sinatra to the Beatles and lots of jazz tunes. I guess it's in my genes... so they say!
My brother, Reg had his own recording studio and his own band... played many gigs throughout the city. My brother, Kevin, was producer at Reg's studio at one time and he travelled the world with Cutting Crew and also with Robert Plant.
Kevin passed away on Dec. 31, 2002 due to brain cancer and I miss him so much! I have his videos and cd's and his interviews with the local radio station to hear his voice.
Singsnap does carry two of The Cutting Crew tunes, I Just Died in Your Arms and another one is, I've Been In Love Before.
Let's Sing Singsnappers! As Trevor would say, Keep Singing!
By the Way..... if you didn't know this about me......I love the BEATLES.... so if you want to duet with me, please do so.