Lover_of_Music's

Profile Page
Lover_of_Music is 56 years old, is located in USA and has been a SingSnap member since March 21, 2009. She has a total of 90 public recordings that have been viewed 3,453 times and 8 achievement points.
Grab This Layout: Music Notes Welcome
Layouts - Comments - Graphics - Photobucket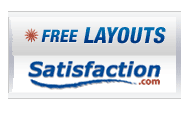 BEEN VERY BUSY BUT WILL TRY TO GET TO EVERYONE WHO HAS COMMENTED ON MY SONGS..MUCHLY APPRECIATED !!!