latinagrl's Profile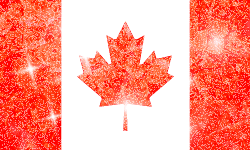 glitter-graphics.com
I am a quick witted Canadian gal, living on the Alberta prairies, right in the heart of farm country. I enjoy gardening, farming, and pretty much anything that involves being outside. My creative side includes writing poetry, fiction, and scrapbooking. I also enjoy photography. And of course, culinary arts! I have two daughters and and a fabulous husband. My husband is an American born and raised in the south (GA), so Georgia is my second home and holds a special place in my heart.

Image by Cool Text: Logo and Button Generator -
When it comes to vacationing/leisure time, I LOVE camping (tenting) and hiking. I love exploring new places and travelling. I enjoy all genres of music, but my favorites are alternative and country. I enjoy long walks, fishing, and sitting out late at night looking at the stars.