Profile
LEVEL 67
Although I have my own Karaoke, I don't host much anymore. I do enjoy singing tho and attend as many of the local Karaokes that I can.
As of may 2017, I am now a gold Member! I prefer to be called "Marlene".
My Husband Will is an over the road trucker, and I see him a few days a month.
I spend a lot of time just working on our home and spending time with children and grandchildren.
MY BIO
"I was born in Hardinsburg Kentucky. Although I was born there, My father moved us around a lot growing up. My folks were quite strict and so I did rebel a lot by running away from home. I was a ward of the state of California until I was 9. By the time I was
12 years old I had run away 12 times. I was just bored. They had never allowed me to leave our yard unless it was to go to school. No friends from school unless their parents were friends of my parents!
I was raised around music, I do have relatives that are and were famous, but if they don't acknowledge me or mine, I don't communicate with them. Makes life better.
I learned to play multiple instruments. I was in several small bands, one was a family band with my father at the lead, and when I became a teenager I was lead singer for a band composed of kids from 2 counties, 5 of us, cant even remember what they called
us, we would perform at the different schools in the area and a few rest homes. A few years we played for visitors to the Eastern Idaho State Fair. one year I played there with our family band, Tanya Tucker was 15 minutes behind me on the same stage. She was my age, I never got to talk with her because Daddy made us kids stay around him. She was being pushed to be a singer by her father, But my father was promoting himself so I didn't get any farther into music until I came back to Kentucky.
Over the years I would sing and play at many Jam sessions. I was asked to record in my 20s and again in my 30s, but I was too busy raising children and working to keep my Marriage and Family together to find the time to do it. I was in my early 40s when I started going to Karaoke shows and got involved there with people from the different communities around and got to listen to everyday people become Somebody Special for a few hours a night. After about 6 months of going to the shows, I was asked to
takeover one of the shows as the owner was in the army and going to another state to finish out his last few years in Michigan. I Hosted his shows for a few years trying to be the best host i could, even went so far as to pay for personal cds of my singers singing their favorite songs with their images burned onto the cds.
I was contacted by an old friend who lived in Idaho. I was still feeling an emptiness inside and decided then to back to Idaho. So I bought rights to Fishstick Entertainment and
headed back to Idaho. Karaoke wasn't that big there, and in a predominately Mormon community, My dresses and skirts were too short.
I was working at Center Partners, a call center in Idaho Falls Idaho when I realized that the boy I was supposed to marry when I was 16 was working there as well. I have been married a few times and am now married to my childhood sweetheart, it was fated... I guess we both had life lessons to learn before we could appreciate each other. Needless to say, I brought him back home to Kentucky.
After a fire destroyed our home in 2012, we didn't leave, we rebuilt. I had been tearing down an older single-wide mobile home on my property, but now, I was rebuilding it. My house had been built in 1778 and just considered an old farm house. Too old to insure. Renters insurance was out of the question as the building which it was in was uninsurable. So with no money to have another home built or placed there, we are still building it. Paycheck by paycheck. The banks wont loan money if you need it, only
offer it if you don't.
I have always been a take charge person and no matter where I have worked,
I always seem to gravitate to leadership positions. That's not to say I boss people around, I will jump in, in a heartbeat to help get it done. I enjoy teaching people how to do things for themselves and not depend on others who may or may not have the time or resources to help them. I guess you might call that a Life Trainer.
I worked many years at Galante Studios as a professional seamstress. That's where I
fine tuned my sewing skills that were taught to me by my mother while growing up.
One of my handbags that I designed went to show in New York city, I called it "The Double Gussy". However, although it was beautiful as well as practical, it would have been too costly to produce. I started the Sewing and Upholstery department at Factory Discount Furniture in Cloverport Kentucky and was the head of the drafting department as well there, and there wasn't a piece of furniture I couldn't duplicate or improve the comfort of. I was 3rd in command there, and when the owner was away, I was 2nd in command. I was key in hiring and unfortunately, I was also the one who fired individuals. With Power comes Responsibility.
I have owned several businesses and dealt directly with the public. I also held positions in companies that allowed me to directly interact with the public.
I am semi retired now, not yet old enough to retire but I am constructing our home while my husband Will is driving over the road. I hope when we get old enough to retire, that this will be a home he loves, and our sanctuary.
Together Will and I have 2 sons and a Daughter. We also are proud grandparents to 4 grandsons and 4 granddaughters. My belief is once you marry, it isn't mine or yours anymore, it is ours. There is no such a thing as step or half, that's just cruel! Although not all our children have the same birth parents, we aren't replacing anyone, just adding to them. After all, a child isn't just raised by a couple, or even a single parent, but they are raised by a community. A lot of people get that child to adulthood. And with a little luck, and a lot of love, we may be remembered fondly".
Sharing some of my songs with you: Click on song title to listen
Vincent (Starry, Starry Night)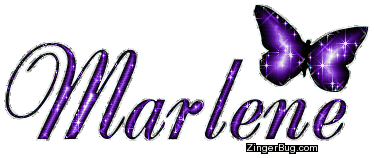 TODAY IS MARLENE'S BIRTHDAY...
HERE IS THE LINK TO HER OPEN DUETS... smiles
BRAND NEW!!!!!! 2ND YEAR ANNIVERSARY FOR A TASTE OF COUNTRY. HERE IS THE LINK FOR THE VIDEO:
I am now Co/Hostess in "A Taste of Country"
click on the banner to visit!
My position on Poppys Cyber cruises! So much fun!



Hello everyone! I will be your Social Hostess aboard the SS ROMANTIC! I can help you find all the great activity areas!
Come try your luck at our casino!

A favorite show on board the SS Romantic!
Never thought I could look so nice in a gown! Thank you Poppy!

OUR SOCIAL HOSTESS MARLENE AKA KENTUCKYTRUE BEAUTY!
]
So much FUN in the color pods! This theme was awesome!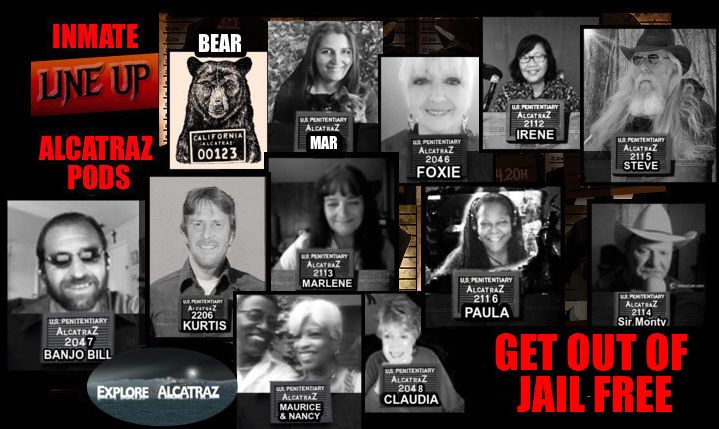 This Banner is a Button! Click it to check us out!