JudgeStickler's

Profile Page
JudgeStickler is located in Massachusetts / USA and has been a SingSnap member since December 30, 2009. She has a total of 2 public recordings that have been viewed 91 times and 85 achievement points.
FOR CONTEST JUDGING ONLY!
I will up hold all rules with no exceptions..
I created this account from past experiences in contests,
where the rules are constantly broken and always changing..
I assure you this won't happen with me..
JUDGING CRITERIA:
PITCH: ~ How well did you stay on key.
TIMING: ~ well did you keep up with the song and the back up singers.
OVER ALL PERFORMANCE: ~ How well did you present the song..
Outside noise, static etc. Did you complete the song!
RECORDING QUALITY:~ Can I hear your voice over the music, or vice verse!
BACK GROUND NOISE:~ I want to hear you not the TV, Radio, Birds, Dogs, Children playing Etc. Etc..
SCORING SYSTEM: - POINTS: 1-10
You will be scored based on the following...Everyone starts with 10
and you loose 1 point each from Scoring and Criteria categories.
FOLLOWING DIRECTIONS:~ This is a pass/fail category.
"I WILL NOT" contact you if you have misread the directions,
so "PAY ATTENTION"!
EMOTION:
Did the you portray the appropriate amount of emotion for your song?
VOCAL QUALITY:
Blending, breath support, tone, rhythm, etc.
SOUND QUALITY
How was the mix volume/quality?
Were reverb/echo effects used appropriately?
SONG CHOICE:
Was the song you chose right for your voice? For the round?
(some exceptions on this one, if the song was selected by the host for you)
BONUS POINTS: +5 - COMMON COURTESY:
Listening To Your Fellow Contestant: Leave Comments and not just banners!
--------- If you are courteous and return the favor!
If you want people to listen and comment on your songs!!
------- Then be nice and do the same for them!
DON'T just put your song in and walk away...
If you are going to do that, then DON'T ENTER!
Let someone who likes to enter contest have a chance.
A LITTLE ABOUT ME:
I was born and raised in Massachusetts.. I have another page on SingSnap
of which I will only reveal to a few people.
Parents are members of a country band and I was around music all my life..
They have 4 or more 45 records and are in there 80's and still going strong.
I have been singing for over 30 some years and played in many a
night club and even went to Vegas and played at the Showboat Hotel.
MUSICAL INFLUENCES:
Are Johnny Cash, Dick Curless, Tanya Tucker, Charlie Daniels, Jo-Dee Messina,
John Conley, Merle Haggard, Marty Stuart, Randy Travis, Tammy Wynette,
Ricky Scaggs..Hank Williams, Alan Jackson, and many more..
I have some as close friends and some I have performed on the
same stage as them from one time or another..
IN CLOSING:
Does this make me a good judge?
Oh I don't know but it sure show's I know my music..
But I will promise you with out a doubt that everyone will be treated
fairly and there will be absolutely NO! favoritism.
I "DO NOT' DO Popularity Contest!
I won't sing on this page because I want my identity private..
So if there is any recordings here my voice has been taken off
of SingSnap and re-mixed with effects etc. and put back in so the words
might not match up..
As you can probably tell by now, I'm a stickler for following directions!
(hence the name Judge Stickler)
A link will be posted for each round to refer back any time you need
a refresher and on future contests.
Read the directions carefully and submit accordingly!
Remember: I will not contact any of you if you have not followed the directions!

JUDGESTICKLERS MALE COUNTRY CLASSICS 8-5-2018
http://www.singsnap.com/karaoke/forum/topic/b319a948
CONTESTS I HAVE JUDGED: - THE CHAIN GANG:
http://www.singsnap.com/karaoke/forum/topic/b2277ca
Judgestickler's ROCK AND ROLL Duet Contest!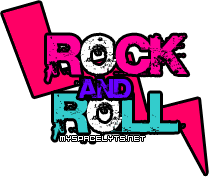 http://www.singsnap.com/karaoke/forum/topic/b021093
JUDGESTICKLER'S COUNTRY CLASSICS
http://www.singsnap.com/karaoke/forum/topic/c02dc22
Judges.
"ANNOUNCEMENT" --->>> Sing and be happy!
THANK YOU FOR STOPPING BY!
Still Working On This Page~ Watch For Updates!
Working on doing more contests.. Stay tuned..