J

e

t

'

s

Profile Page
"Fall on Me" - Andrea Bocelli and his son, Matteo Bocelli

HEARTFELT THANKS TO THOSE WHO HAVE VISITED MY STUDIO AND LISTENED TO MY SONGS. YOUR FEEDBACKS INSPIRE ME TO KEEP SINGING.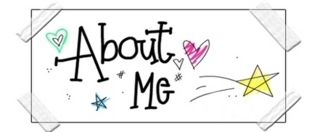 I am a retired Accountant and presently a busy grandma. If you won't see me here in SingSnap, then I am spending some quality time with my grandson.

My profile picture was taken during a vacay in Puerto Vallarta, Mexico, March 2018

I have been part of the SingSnap family since 9/27/2006.
I am glad that I found SingSnap.
I met some new friends here who make me smile, laugh and keep my youth.



KEEP SINGING
THANK YOU FOR YOUR FRIENDSHIP AND SUPPORT
ON MY 62nd BIRTHDAY ********** DUET WITH MY GRANDSON, RYAN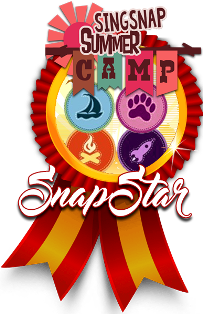 Shocktober 2018 Frightening Challenges
The 2018 SS Summer Bash Challenge
2 Days Before my 73rd Birthday
Be an Elf Challenge**** ****What Suits You Challenge
The Duet City Challenge**** ****The Mardi Gras Challenge
The Love Superhero Challenge ***** ***** My Funny Valentine Challenge
The Gypsy Witch Fortune Teller ****** Aswang, the Twilight Vamp
My " Snap White Challenge" entry, as Merrylicious dwarf.
Performed on my 71st birthday.. LOL

Summer Camp - The Fish Call Challenge ***The Fun Circus or Circus Freaks Challenge
The Duet-A-Thon: Holiday Style Challenge***The Disco Party 2016 - Disco Challenge
The Love 2 Duet Challenge ******I'm Dreaming of a Gold Christmas Challenge
Singing Roulette Challenge*********The World Needs Love Challenge

*********************************************************************
SingSnap Graphics
http://www.bing.com/images/search?q=SingSnap+Graphics&FORM=RESTAB
Official SingSnap Challenge Banners http://www.singsnap.com/karaoke/forum/topic/ba21c9e
Masterlist of SingSnap Angels http://www.singsnap.com/karaoke/forum/topic/b0166336
Song Requests for COMMUNITY SONGBOOK
http://www.singsnap.com/karaoke/forum/topic/b7182f72?page=a0143
PINOY KORNER THREAD http://www.singsnap.com/karaoke/forum/topic/ad144f3e?lastPage=9b1c6#last
MACUSERS LOUNGE/FORUM
http://www.singsnap.com/karaoke/forum/topic/aa12aa08?new_groupie=
RECORDING ON SS USING MAC -TUTORIAL
http://www.singsnap.com/karaoke/watchandlisten/play/c81153db2
RECORDING SUPPORT FOR MAC
TEXT-
http://www.singsnap.com/karaoke/r/bdbd2edf6
VIDEO-
http://www.singsnap.com/karaoke/r/c81153db2