Profile
LEVEL 9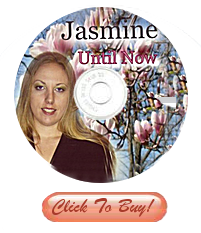 Cruisin'- Huey Lewis and Gwyneth Paltrow
Leather and Lace- Stevie Nicks and Don Henley
Like We Never Had A Broken Heart- Garth and Trisha
The Heart Won't Lie- Vince and Reba
Hey my fellow Singsnappers! I'm Jasmine. I'm a Christian singer and Mortican. I'm also a proud Greek-American!

I'm a 28 year old wife and mother and I have been singing onstage for a little over 15 years. I started singing on a small stage at a little fleamarket in Lebanon,TN when I was 11 years old... I miss that place so much. It burned down somehow, so sad.... Anyway, singing is my passion. I hope to spread my ministry to the families I serve in their time of loss. If you're interested in purchasing my CD "Until Now," just click the CD link to the left.
† If you've lost a loved one, try to remember... God doesn't take your loved ones-- He recieves them.