Profile
There's something inside you that is greater than any obstacle...
A rocker at heart... hard rocker/punk rocker. ...who tries to sing everything...love challenging myself...5 words to sum what singing is to me: ROCK, CHARISMA, PASSION, ATTITUDE & STYLE. If you really wanna rock you've gotta let it all out and learn how to scream & growl...

of course. No matter how gorgeous your voice is or how much technique you've got. Without CHARISMA you're nothing. My aim is TO ENTERTAIN on this site but I've met friends and love!! Enjoy!!
-----------------------------------------

Things you SHOULD know about me:
=======
1)Don't leave links on your comments or I'll never return the visits (unless it´s related to my song).
2)I block spammers. They are rude and insensitive.
3)If you block me, for whatever reasons, I will block you back (even if I have nothing against you). If you try to hit my site from another acct, I will track you down and find out.
4)If I block you, I must have a good reason to do so and you should know it.
5)If you don't like my style, accent, whatever, just leave in silence. Don't fake a comment just to get a feedback. It sucks.
6)If you wanna be totally honest and give me a constructive critique, do it in private. But know that I don´t need your approval if I didn´t ask for advice. I don't need to be judged by people who don´t know Music or can't sing.
7)I hate FAKES! STAY AWAY!!
8)I hate married people who KEEP around flirting online (males OR females), cheating on their partners. If you fit in this situation, please, STAY AWAY!!
9)I put up contests on here. Usually about ROCK and I always give my all and best to be impartial and fair. Please, don't join me if you can´t commit. Don't take others' spots. They would have stayed till the end.
10)I'm a peaceful fellow but if you ask for war, I can be the best warrior.
11)I'm here for the singing fun. I intend to continue doing what I came here for till I'm able to. Period.

As for a personal note, I'm a Speech Therapist and this is what I do for a living. Also got some experience in rock/pop bands and live stage. Love it! That's where I feel at home. I'm definitely not a studio singer. I'm a divorced mother of a beautiful 13 yo girl.
----------------------------------------
What´s worth in love...
"If something is amazing, it won't be easy. If it's easy, it wont be amazing. If he/she is worth it, don't give up. If YOU give up, then YOU are not worthy!!!""iF tHeReS a cHaNcE tAkE iT~ iF iT ChAnGeS YoUr LiFe LeT iT!!!!!!!"--------------------------------------------------------------------------------~Before YOU put on a frown, make absolutely sure there are NO smiles available~._____________"love and be loved in return is the greatest gift human being can have"...-----------------------Thanks for stopping by and for leaving a nice comment!! I always intend to return visits, as time allows. Jackie
here are some of my prizes I got on contests:
This banner was designed by my sweetheart, daytripzip, for my contest Back to The 80's 2014.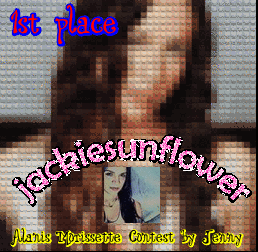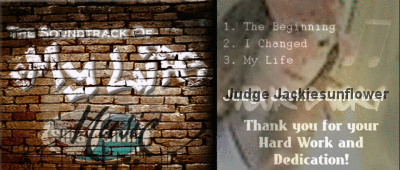 this was designed by my friend SweetMadness! thank you so much, honey!!
This was designed by my friend Bob (aka fretspydr). for my performance on "Naughty Girl". Thank you, sweetheart!!
This was designed by Ray in his awesome contest B.A.R.S.!! Thank you, dear friend!!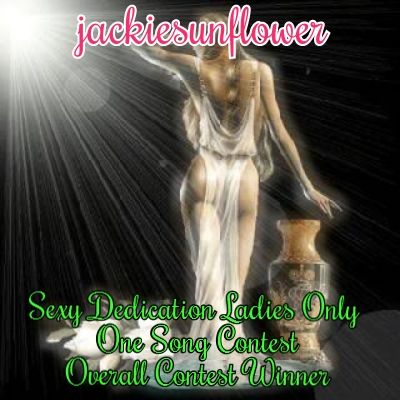 this banner was made for me, by ReyS8519 on BeatleMetalMania II. thanks, mate!
this was designed by John, my dear friend (aka RogueGuambit), for his blues/jazz challenge.

imikimi - sharing creativity
this was designed by my dear friend John, for his international challenge! thank you!

imikimi - sharing creativity

imikimi - sharing creativity

imikimi - sharing creativity
This was designed by my friend, Tammy! Too beautiful to be on slides!Thank you!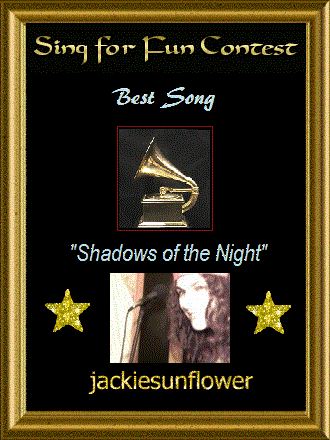 imikimi - sharing creativity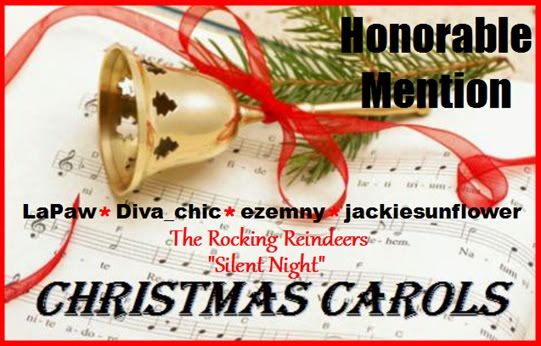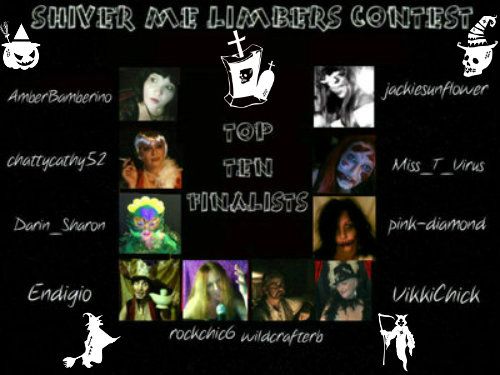 imikimi - sharing creativity