Profile
LEVEL 64
r/c29f88125 THANK YOU IVA!!!!!!!!!!!!!!!!
I was born on the Beautiful Island of Bermuda , now live in Florida- I love this site and have made some incredible friends on here! I have met over 36 people and still hope to meet more!!! This is one of my stress relievers!!!
I love to sing, dance, travel, boating (anything to do with the water ), and of course making new friends!!!

http:// . ]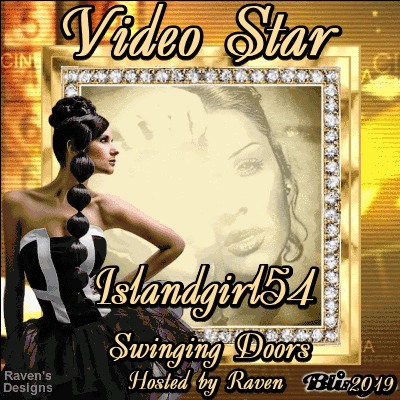 .
Here are some of my open duets:
*******************************************************
After the fire is gone:
http://www.singsnap.com/karaoke/r/bd9cded49
All I ever need is you:
http://www.singsnap.com/karaoke/r/c7834d307
Before I met you:
http://www.singsnap.com/karaoke/r/c18bd0abf
By my side:
http://www.singsnap.com/karaoke/r/bc945e5b9
Could I have this dance:
http://www.singsnap.com/karaoke/r/c8b3d2937

Crying Time:
http://www.singsnap.com/karaoke/r/c093bd71f
Devoted to you:
http://www.singsnap.com/karaoke/r/bf947dc09
Don't cry Joni:
http://www.singsnap.com/karaoke/r/beb7d26c1
Don't let me cross over:
http://www.singsnap.com/karaoke/r/b69afdc55
Dream Lover:
http://www.singsnap.com/karaoke/r/c48194d83
Golden Ring:
http://www.singsnap.com/karaoke/r/b5abca4c9
Have you ever been Lonely:
http://www.singsnap.com/karaoke/r/b96828315

Hello:
http://www.singsnap.com/karaoke/r/c2ab8036b
Help me make it through the Night:
http://www.singsnap.com/karaoke/r/b36a1dacb
I got you Babe:
http://www.singsnap.com/karaoke/r/c2ad2a2d5
If I needed you:
http://www.singsnap.com/karaoke/r/bd7482357
I need more of you:
http://www.singsnap.com/karaoke/r/b77caf453
I told you so:
http://www.singsnap.com/karaoke/r/b27eaada5
I've had the time of my life:
http://www.singsnap.com/karaoke/r/b2773b0c5
I wouldn't change you if I could:
http://www.singsnap.com/karaoke/r/c991b87f9
Jackson:
http://www.singsnap.com/karaoke/r/bca66e0e5
Let it be me:
http://www.singsnap.com/karaoke/r/ba853ad1b
Let me be there:
http://www.singsnap.com/karaoke/r/b4a7f15a3
Let's Make Love:
http://www.singsnap.com/karaoke/r/c3bd08ea9
Long Tall Texan:
http://www.singsnap.com/karaoke/r/bc6e719b9
Lost Forever in your kiss:
http://www.singsnap.com/karaoke/r/b46554ab9
Louisiana Woman, Mississippi Man:
http://www.singsnap.com/karaoke/r/c58286aab
Make the World go Away:
http://www.singsnap.com/karaoke/r/bc85ddc11
Nobody loves me like you do:
http://www.singsnap.com/karaoke/r/c4790167f
One by One:
http://www.singsnap.com/karaoke/r/ba7028629
On my Knees:
http://www.singsnap.com/karaoke/r/c6a21f313
Pledging my Love:
http://www.singsnap.com/karaoke/r/bb6a96aa9
Rockin' Years:
http://www.singsnap.com/karaoke/r/c58286aab
Send a Message to my heart:
http://www.singsnap.com/karaoke/r/b0651c3ad
Seven Spanish Angels:
http://www.singsnap.com/karaoke/r/cdb9adb4b
Summer Wine:
http://www.singsnap.com/karaoke/r/be86ff9f1
Stumblin' In:
http://www.singsnap.com/karaoke/r/b67e16e39
Tonight I celebrate my love for you:
http://www.singsnap.com/karaoke/r/b585ae20d
That's the way love goes:
http://www.singsnap.com/karaoke/r/b474d4db7
The Wonder of you:
http://www.singsnap.com/karaoke/r/bc8db7eeb
What if I told you:
http://www.singsnap.com/karaoke/r/c88426605
Will you still love me tomorrow?:
http://www.singsnap.com/karaoke/r/c0943d0c1
Wonderful Tonight:
http://www.singsnap.com/karaoke/r/c4ad6a321
You don't bring me flowers:
http://www.singsnap.com/karaoke/r/b2765f4a5
You Don't Know me:
http://www.singsnap.com/karaoke/r/bca7139a1
You're my best friend:
http://www.singsnap.com/karaoke/r/c09f64bd1
You're my kind of woman, my kind of man:
http://www.singsnap.com/karaoke/r/c0b94963f
Just someone I used to know:
http://www.singsnap.com/karaoke/r/bb61a252d

Sometimes When We Touch
With A Little Help From My Friends
You're The Reason God Made Oklahoma
"Southern California"
http://www.singsnap.com/karaoke/r/c8b527da9

'



imikimi - sharing creativity
img]