Profile
LEVEL 62
"HELLO" MY SS NAME IS " IDABB " LIKE YOU I LOVE SINGING... AND I LOVE
LISTENING ...TO OTHERS SING!..."SINGSNAP" IS MY FAVORITE PLACE TO COME AND RELAX...AND AS FOR MY AGE WELL "METHUSELAH " IS MY YOUNGER BROTHER....YEP..I BELEIVE THAT ANYONE CAN SING...AND I KNOW THAT TIME MAKE US EVEN BETTER..."MUSIC IS IN MY HEART!...I LOVE IT! ... SOME PEOPLE SAY, THAT I SHOW A LOT OF EMOTION, WELL THATS BECAUSE, AS I SING THE SONG IN A WAY I'M LIVING IT IN THOSE MOMENTS....YES I KNOW IT SOUNDS FUNNY.. BUT THATS ME.. I HAVE A LOT OF RESPECT FOR THE SONG WRITERS, I THINK MAYBE THEY TO HAVE BEEN THERE OR GOT CLOSE OR KNEW OF SOMEONE WHO LIVED IT!...BUT ANYWAY WE LOOK AT IT, MUSIC IS BEAUTIFUL!... IF YOU HAVE A SONG THAT YOU WOULD LIKE ME TO LISTEN TO, YOU MAY SEND IT TO ME!... AND THIS IS A FUN PLACE AND I LIKE TO KEEP IT THAT WAY, AS WE SHOULD ALL WANT TO! ...SO LET'S NOT "FLIRT" IT NEVER TURNS OUT GOOD.. FRIENDSHIP IS THE BEST THING AROUND....I'LL TRY TO GET BACK AND LISTEN! BUT IF I DON'T TELL ME! THAT'S ALL IT TAKES!... AND COMMENTS! HEY LEAVE A COMMENT!.. I HAVE SEEN PAGES WITH LOT'S OF VIEWS! ..BUT FEW COMMENT'S, JUST PUT A SMILEY FACE THERE THAT'S ALL!! YOU DON'T HAVE TO SAY A THING!..NOW ISN'T THAT NICER then nothing at all ?? ...OH WELL THAT'S THAT... MY MOTTO IS ..."KEEP ON SINGING"... IF I LISTEN A LOT AND IT'S REAL GOOD I'LL SAY..."KEEP ON DOING WHAT YOUR GOOD AT"....OH! I'M NOT A JUDGE OR A CRITIC...AND HOPE YOUR NOT EITHER!! ..SO LETS ALL JUST HAVE FUN!!....AND YOU CAN CALL ME IDA! IF YOU EVEN READ THIS...LOL!! THANK YOU FOR YOUR VISITS AND SING WITH YOUR HEART!!....
.

.

.

.

.

.

.

.

.

.

.

"PLEASE READ THIS , IF EVER I OFFEND ANYONE PLEASE I DID NOT DO IT
INTENTIONALLY ... I JUST MAKE A LOT OF MISTAKES AND IM SORRY! I'M JUST NOT
COMPUTER SAVY!!!
NO I'M NOT A WINNER".. BUT IT'S THE MOST BEAUTIFUL BANNER I HAVE. ...THANK'S FOR LISTENING TO ME!!!! ..I'M SO HAPPY.. .********" WHERE WORDS FAIL**** MUSIC SPEAKS" ******
.

.

.

.

.

.

.

.

.














[URL=http://s1190.photobucket.com/user/cats_eyes_4_reals1/media/rd4%20super%20winner%20birthstone%20flower%20country%20ida_zpso5cilt6w.gif.html]http://i1190.photobucket.com/albums/z449/cats_eyes_4_reals1/rd4%20super%20winner%20birthstone%20flower%
.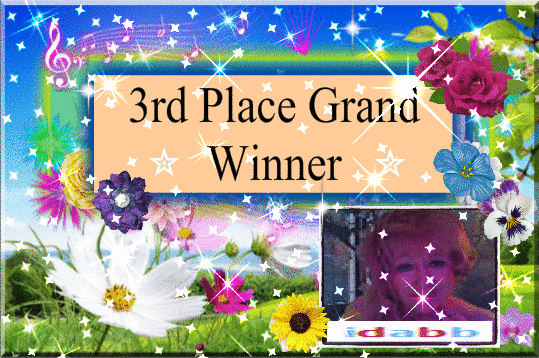 .
...MY PATCH!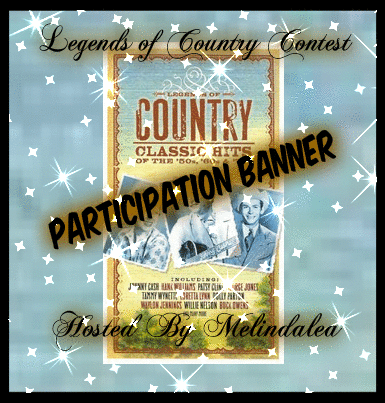 http://www.singsnap.com/karaoke/r/c07aa459f

http://i.imgur.com/6a7aPE1.gif%5B/IMG%5D