Helma_TheOneAndOnly's

Profile Page
Helma_TheOneAndOnly is 52 years old, is located in Netherlands and has been a SingSnap member since September 9, 2008. She has a total of 2 public recordings that have been viewed 170 times and 11 achievement points.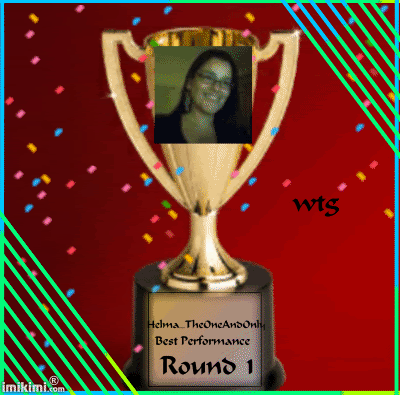 High ya all!!
Who am I?
Well, let me tell ya!
I am Helma, a 45 year old Dutch girl who just loves to sing.
I am also known here as; IKKEOOKHIER but I desided to make a new account with my real name....
So, hold on SingSnappers, here i come!!!

---
BR>
Let me introduce you all to a really good friend of mine,..his name is: STEVE BROOKE and he is a Dutch Singer, Songwriter ànd a awesome great Drummer!!
This page contains my adoration of a great Dutch Drummer/Singer/Songwriter :
STEVE BROOKE ----- STEVE BROOKE ----- STEVE BROOKE
Steve Brooke`s latest video: Heaven!
Steve Brooke - Don`t let me down
Steve Brooke + Steve Negus (SAGA)Drum Duet LIVE
Steve Brooke * Waterfall*
SteveBrooke - Suddenly the sun
filltext(10)
If you want to know more about Steve Brooke,..
just go to his website and take a look and listen around;-))
Or go to his Myspace--->
------------------------
And now ....
something COMPLETELY DIFFERENT!!
Click and hold to help out this poor woman;-)
A message in my guestbook (DOWN HERE!)
would be more then appreciated;-)
TELL ME ABOUT YOURSELF -
Name: Helma
Birthday: 23- August (1968)
Birthplace: Driebergen ( The Netherlands )
Current Location: LOL! Singsnap? ( Morra,..The Netherlands )
Hair Color: darkbrown
Height: huhh? 1.65 meter
Right Handed or Left Handed: right handed
Your Heritage: my What!???
The Shoes You Wore Today: darbrown leather high boots
Your Weakness: Love
Your Fears: my Weakness

Your Favorite pizza: a huge shoarma calzone pizza
Goal You Would Like To Achieve This Year: Losing 20 pounds
Your Most Overused Phrase On an instant messenger: lol
Thoughts First Waking Up: YESS!!
Your Best Physical Feature: Oi,..my Titties...;-)
Your Bedtime: huhh? bedtime? never knew there was one;-))

Your Most Missed Memory: huh What!??
Pepsi or Coke: ..or red wine...;-))
MacDonalds or Burger King: Grill restaurant
Single or Group Dates: ..lol,...i dont mind..;-))
Lipton Ice Tea or Nestea: "lipton" ? omg thats like so last season .......... YUCK!
Chocolate or Vanilla: Vannilla
Cappuccino or Coffee: Coffee
Do you Smoke: nope
Do you Swear:


Do you Sing:


Do you Shower Daily: nope and neither do you so shuttup
Have you Been in Love: dont know
Do you want to go to College: no
Do you want to get Married: no
Do you belive in yourself: no
Do you get Motion Sickness: yes
Do you think you are Attractive: no
Are you a Health Freak: yes ...lol...k thats a big lie
Do you get along with your Parents: yes
Do you like Thunderstorms: love them most
Do you play an Instrument: guitar and bit piano
In the past month have you Drank Alcohol: yes
In the past month have you Smoked: no
In the past month have you been on Drugs: no
In the past month have you gone on a Date: no
In the past month have you gone to a Mall: yes ?
In the past month have you eaten a box of Oreos: what tha????
In the past month have you eaten Sushi: no
In the past month have you been on Stage: no
In the past month have you been Dumped: getting bored now
In the past month have you gone Skinny Dipping: no
In the past month have you Stolen Anything: no
Ever been Drunk: yes
Ever been called a Tease: no
Ever been Beaten up: yes but not physically thank God
Ever Shoplifted: yes
How do you want to Die: i dont want to die ,what you mean?
What do you want to be when you Grow Up: younger
What country would you most like to Visit: ireland
In a Boy/Girl..
Favourite Eye Color: green
Favourite Hair Color: blonde
Short or Long Hair: long
Height: long as she aint taller than me its good
Weight: for what??
Best Clothing Style: lady like
Number of Drugs I have taken: none
Number of CDs I own: a few
Number of Piercings: none EVER!
Number of Tattoos: not yet
Number of things in my Past I Regret: how long you got ?