G

a

r

y

_

A

'

s

Profile Page
Gary_A is located in British Columbia / Canada and has been a SingSnap member since May 18, 2009. He has a total of 1,632 public recordings that have been viewed 140,790 times.
Information Written by

G

a

r

y

_

A
Hello My Friends... Greetings from Vancouver Island, British Columbia, Canada.
Thank you for taking the time to stop by,
One of my passions is playing and entertaining those in Senior's Homes.. These folks are the backbone of our society and I believe that they should be pampered, entertained and treated with respect.. I get out and entertain as often as I can. Love seeing the smiles and the occasional tear..
I retired after serving in the Canadian Navy and Coast Guard. I enjoy singing and playing classic old time country music and bluegrass. I was in groups years ago.. I played bass, background lead and rhythm guitar... Today I do it all myself and I thank computers, music software and the digital age., as I would hate to go back to analog mixers and sound on sound tape recorders like I used in the past..
I am self taught and play by ear. Most of my tunes I sing and play different from what the original artist had recorded.. I am always thrilled when others join me. If you like my music kindly leave a comment or sign my guestbook. It is truly appreciated...

I delete heavy graphics on my song pages, so please don't .. Thank You..

When I got out of the Navy my last ship was HMCS Yukon. Our role was training the Mars4 officers. Here is a video that was made in 1979, 2 years after I got out. It is a promotional video for the Canadian Navy. A lot of the filming was done aboard the Yukon.

Here is a video that was made about our area of the west coast... It was very well done and shows the remoteness and beauty of our part of the world...

Take care my friends and do have a wonderful day.
Hugzzzz + Smiles
Gary
----------------------
This is a photo of the Paracord Bracelets and Paracord "Buddy" Keychains that I made for the elderly in a local Senior Home where I entertain. The Entertainment Co-ordinator was kind enough to canvas all 23 residents to see if they wanted a bracelet and then to provide me with their names, wrist sizes and preferred colors. After I finished an afternoon performance, these little gifts were given to them.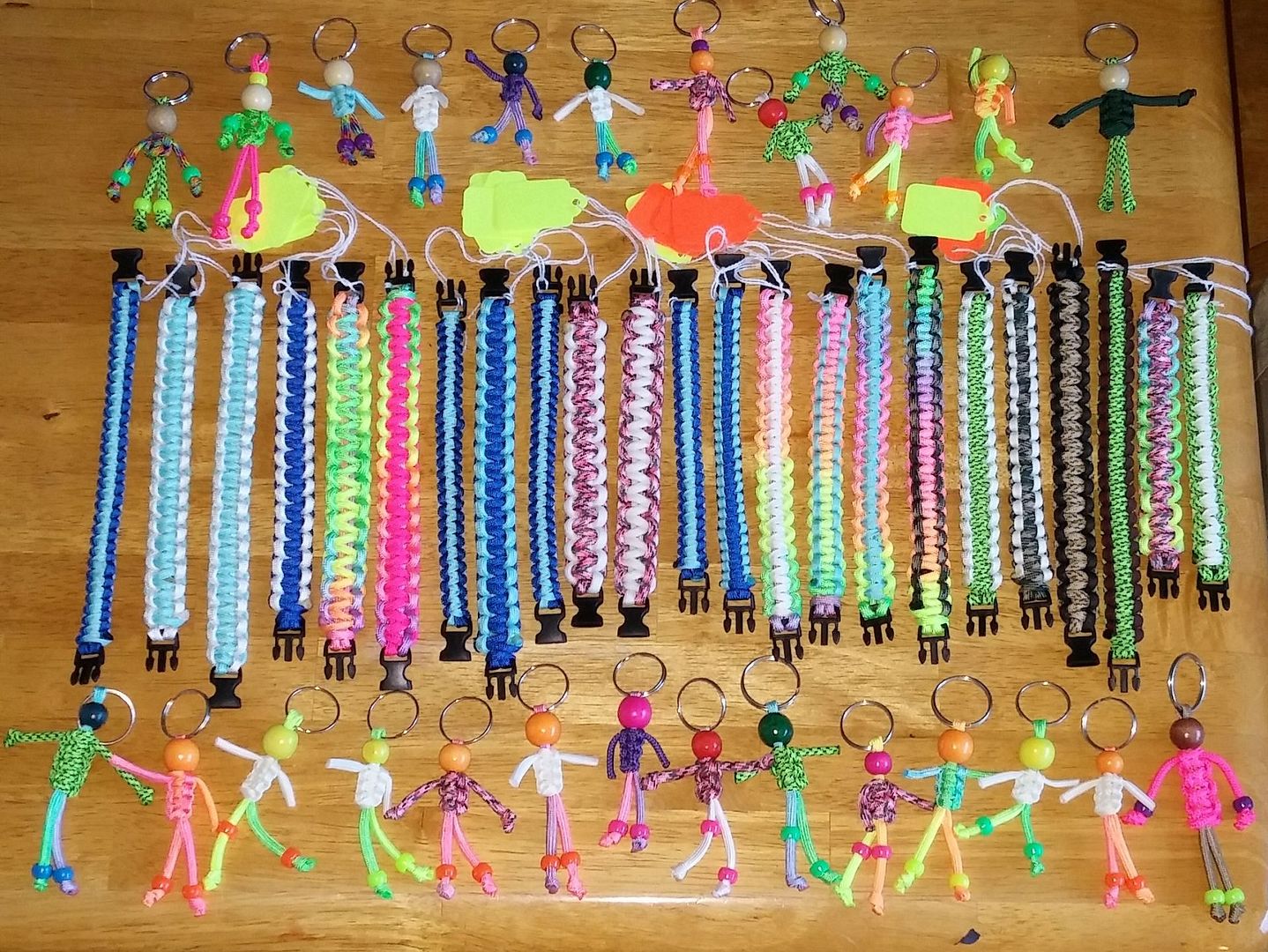 Here are some photos of me entertaining residents in Senior Homes..