F

e

m

M

y

s

t

i

q

u

e

'

s

Profile Page
FemMystique is 40 years old, is located in California / USA and has been a SingSnap member since March 3, 2008. She has a total of 88 public recordings that have been viewed 8,642 times and 46 achievement points.
I love to sing!!!Other than that I also enjoy spending time with my son. When I'm not performing with my singing group My Divas, the Lake County Theatre Company or New Vintage Productions, you can believe I will be with family and friends, maybe even out on the road on my bike (yes motorcycle) with the wind in my hair (probably singing as I go)!
BTW....My gutairist, Skully, has recently joined the site and we've been doing some music together on his page. Please check it out and leave feedback! Oh.....and since you're here, why don't you sign my guestbook? PLZ????
My first contest and Fab group!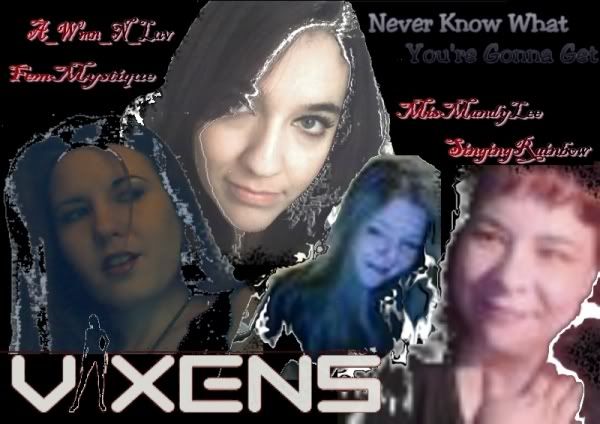 OMG I actually won something!!!!!


I was so excited! The winning song was one of my favorite songs!
And here is me and Skully's version all music, all us!!!!