Demitri's

Profile Page
Demitri's real name is Demitrios Carnovous Rausus. Demitrios is 39 years old, is located in Philippines and has been a SingSnap member since June 17, 2008. He has a total of 64 public recordings that have been viewed 6,014 times and 6 achievement points.
Information Written by

Demitri

2
Music is one of my BIGGEST passions in life, I enjoy performing and listening to myself and other people with the same interest in music.. and I owe Singsnap BIG time for this grand opportunity..
Singing is one of my favourite past timez.. I've not gone through any voice lesson and school for such.. I'm merely a self-critical artist who wants to achieve anything that's possiblith in this fields of music..
I don't consider myself as the greatest in this area and I seek assurance constantly, so I thank everyone who takes time to listen to me recordings.. and more thanks to those who leaves
ego-inflating words of encouragement..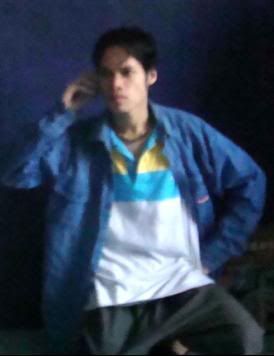 I do look forward to hearing great performance from fellow
singsnappers!!
Bulgarian-Aegean Cheers.mp3 - Demitri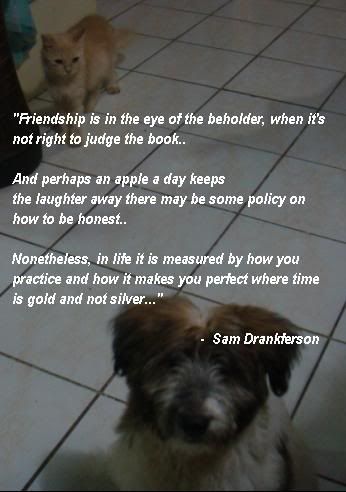 I tend to be honest with all my comments, and wouldn't say to a recording unless I enjoyed my listen..
if I happen to find some needs for improvement or the singer requested for an honest opinion.. then I'll say it in private..
see.?? I can be polite if I try..lol
here's some comments "translations" incase you're curious to know.. lol
"Nice" or "Nicely done"
-means I had atleast a pleasure listening to the song
"Well Done"
-the recorded song has some of its moments
"Vander Pool" or "Fantastic"
-it has some remarkable parts and few flaw
"Great"
-it's remarkable and hardly has noticeable flaw
"Excellent"
-I'd flag the singer and watch out for someother of his/her stuffs for the song excels the original..
"Perfect!"
-oh c'mon!!
Feel free to request songs you want me to mess with..
but I can't guarantee to accommodate every request..

Hope you enjoyed your visit!!
check out my myspace page for more info

regards,
-Demitri