CountryMom04's

Profile Page
CountryMom04's real name is Teresa Tompkins. Teresa is located in New Brunswick / Canada and has been a SingSnap member since May 20, 2010. She has a total of 100 public recordings that have been viewed 1,192 times and 23 achievement points.
Information Written by

CountryMom04

5
I LOVE SINGING AND PLAYING THE GUITAR. MUSIC IS MY PASSION NEXT TO MY BEAUTIFUL FAMILY. I HAVE A WONDERFUL 19 YEAR OLD DAUGHTER WHO MOVED AWAY AND STARTED COLLEGE AND TWIN BOYS WHO ARE 15 AND GREAT BASKETBALL STARS.. ONE OF MY TWINS HAVE JUEVENILE DIABETES AND THAT IS WHY I CHOSE THIS HOME PAGE. THANK YOU FOR STOPPING BY AND TAKING A LISTEN. PLEASE SIGN MY GUESTBOOK.... XOXO TERESA
Every woman deserves a man that calls her baby, kisses her like he means it, holds her tight like he never wants to let go, doesn't make her jealous with other women, instead makes other women jealous of her, is not afraid to let his friends know how he really feels about her, and makes sure she knows how much he loves her. Well I have one of those men and on March 17th, 2012 we were married..love you Dennis xoxo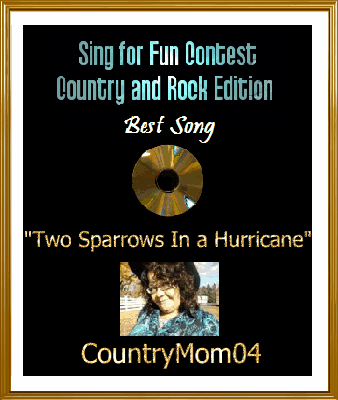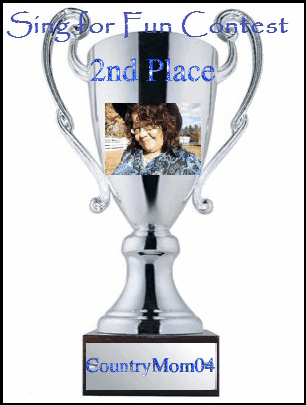 target="_blank">

imikimi - sharing creativity


imikimi - sharing creativity
a href="http://imikimi00.com/link/link_through/13JBk-13K?password=mWmOz7ltU2" title="Click to customize this Kimi-Image with your own Messages and Photos on Imikimi.com!" target="_top">

imikimi - sharing creativity
</


imikimi - sharing creativity
Permalink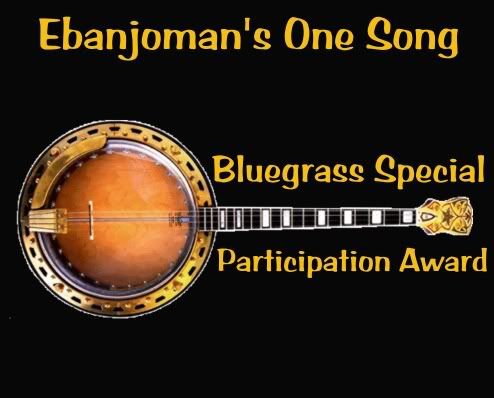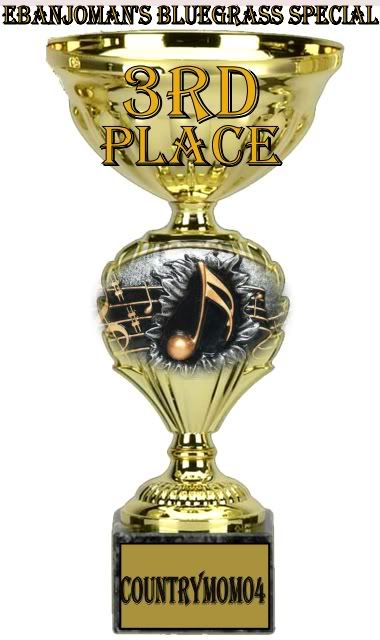 imikimi - sharing creativity
copy and paste this into your profile:
img alt="animated rose" border="0" src="http://images15.imikimi.com/image/1pPjV-13Q.gif?height=400&logo_bl=none&password=NLHUCvf6WU&scale=max&width=400"/>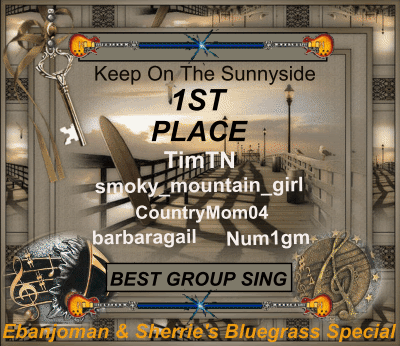 Copy this code to your website to display this banner!

href="http://s219.photobucket.com/albums/cc117/starsearch/Contests/HALLELUJAH%20HE%20AROSE%202ND%20ANNUAL%20CONTEST/Hallelujah%20He%20Arose%20Contestant%20Banners/Hallelujah%20He%20Arose%20Final%20Banners/?action=view&current=Silver.gif" target="_blank">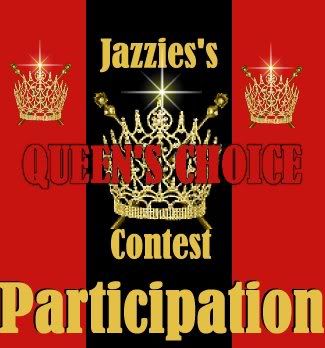 imikimi - sharing creativitya href="http://s1110.photobucket.com/albums/h450/dee37uk/country%20showdown/?action=view&current=countrymom5th-2.jpg" target="_blank">

imikimi - sharing creativity

imikimi - sharing creativity

place for the ladies goes to Countrymom04


imikimi - sharing creativity
a target="_top" title="Click to customize this Kimi-Image with your own Messages and Photos on Imikimi.com!" href="http://imikimi01.com/link/link_through/1aVId-12X?password=8Zp9qDc5Rv">

imikimi - sharing creativity


imikimi - sharing creativity


imikimi - sharing creativity