Profile
LEVEL 50
Hello! You can call me Corde, Cordy, Cordelia, Cord - I'm not fussy. *smile* I do live performing within Second Life and so I have started trying to find new ways of introducing people to my music. So I am here!

Without music, I would have not had much to hold on to through all the struggles and trials I've gone through in my life. if I can't have music, I might as well not be breathing.
I never thought that this would ever need to be said, but recently I've found that some sing snappers have come to the site looking for romance. So, I feel I need to be very clear and straightforward. I am a happily married woman, deeply committed to my husband. I love meeting new people and sharing music, but I am not looking for romance.

Thank you so much for visiting my page, and I hope you enjoy the music!
~~~~~~~~~~~~~~~~~~~~~~~~~~~~~~~~~~~~~~~~~~~~~~~~~~~~
I am so completely honored at being one of the top 20 finalists in the My Life's Story in 3 Songs contest. Words cannot express! Of all the contests I may participate in the future, I will always consider this one my crown. Thank you everyone!


~~~~~~~~~~~~~~~~~~~~~~~~~~~~~~~~~~~~~~~~~~~~~~~~~~~~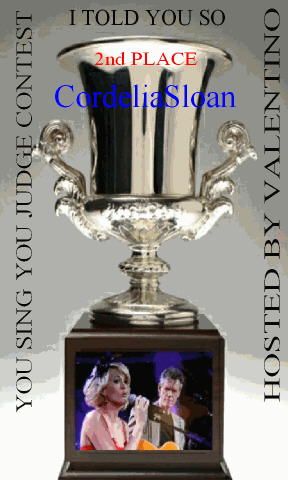 imikimi - sharing creativity
~~~~~~~~~~~~~~~~~~~~~~~~~~~~~~~~~~~~~~~~~~~~~~~~~~~~~~~~~~~~~