Profile
LEVEL 2


You will forever be in our hearts...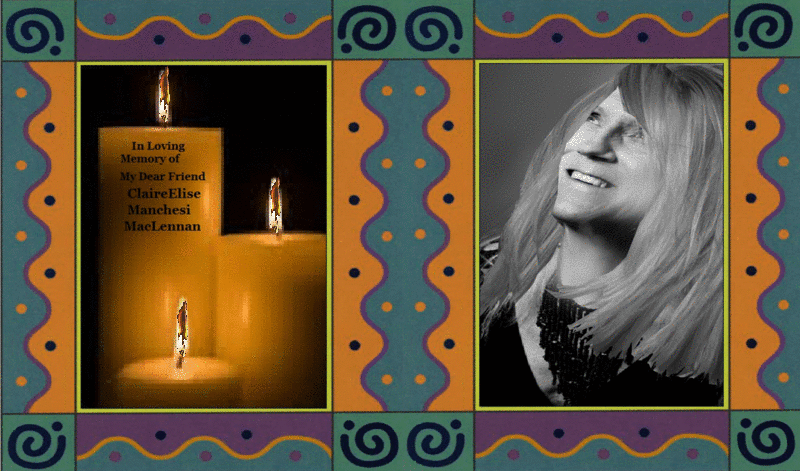 You Will Be Missed ClaireElise
If roses grow in heaven,
Lord please pick a bunch for me,
Place them in ClaireElises arms
and tell her they're from me.
Tell her I love her and miss her,
and when she turns to smile,
place a kiss upon her cheek
and hold her for awhile.
Remembering her is easy,
I'll do it every day,
but there's an ache within my heart
that will never go away.
Love You.

One year ago till the Day.......................

ClaireElise and her Beautiful Daughter Nerrelle.


Her journey's just begun
Don't think of her as gone away
her journey's just begun,
life holds so many facets
this earth is only one.
Just think of her as resting
from the sorrows and the tears
in a place of warmth and comfort
where there are no days and years.
Think how she must be wishing
that we could know today
how nothing but our sadness
can really pass away.
And think of her as living
in the hearts of those she touched...
for nothing loved is ever lost
and she was loved so much.
I will forever love you. and fight for the public to be educated on Trans-genders




You will forever be in our hearts...




8.12.2013 (new update further down this blurb).
For three years I was the coordinator of the Chameleon Society of Western Australia (transgender support group for the last thirtyfive years), I relinquished that post some months ago to take up a position created for me as Media and Public awareness officer and have done a couple of magazine spreads and video's and recently was flown from Perth to Sydney with my eldest daughter and family to do an appearance on the channel 9 mornings show.



Unfortunately all these media want is personal profile and not facts. I am just waiting to find the results of an application I made for a goverment grant to produce a video on transgender (and general acceptance at an early age of various minority groups), if we acheive this the idea is to get the video into Australian schools so that there is much more awareness and that 'people' can start to be themselves at as early an age as possible (trans or gay etc). It is quite often a mistake made that those who are transexual ( m'f) are attracted to males when the opposite is actually usually true. From my point of veiw I appreciate the friendship of males but am not physically attracted.

On Singsnap I have met some wonderful people (of both sexes), perhaps it is our love of music that helps overcome the differences between us. I think in many ways music does a whole lot more to help us all come together than the dogma that some religions seem to eschew.
Music and Love- A religion in itself!

Peace Happiness and happy tunes everyone.


Short update 8.12.2013:-
A lot has changed and myself and the secretary/website mistress from the transgender society we helped run, are developing a new transgender website. It is the intention to use this for education of both those coming to the realisation of what they are and to inform the public of the difficulties involved.


It is intended that we will counsel those who need it and we hope to involve other trans individuals to accompany us on out social outings which are no more nor less than that that of any other individual in society who are not so transgendered.
Teething problems have stopped us to date from getting the website to a place where we can publish the details, hopefully we will bring the website to usable situation very soon.


Just in case you dont know how m/f trans comes about-and are interested:-

Every fetus every conceived goes on to default to female, only with the intervention of the SRY gene from the Y chromosome between the 5th and thirteenth weeks does the fetus change to male. Apparently about week ten of development when the brain is being developed and washed with hormones our brains do not accept the hormones. The body however goes on to become male!


End result is a brain the equivalent to a female one- but once born and the genitals are observed we end up being conditioned as males. Somewhere through life ( it varies), a transwoman will start to desire feminine things and will usually crossdress to satiate their desires. Some will just crossdress and some will take the path of trasexuality as I have,after my last wife found my transgendered crossdressing too much and left three years ago. (even after having been married twice, to my first wife nine years- she says (we still talk), the second wife almost twenty one years., (We also still talk) I have had three genetic daughters, bringing up a total of seven children
(weird huh!).

Thank You for visiting ClaireElises Page.
If you would like to add anything to her page.
Please contact Misty @ Misty_Wisdom@yahoo.com
or on SingSnap ~JustMeMisty



Thank You on behalf of ClaireElise and her Family and Friends.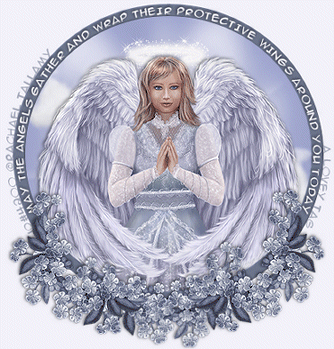 [/center